Posts Tagged 'International Solidarity'
Wednesday, December 24th, 2014
Tags: Insurrection, International Solidarity, Islamic State in Iraq and Syria (ISIS), Jordan Matson, Kurdistan, Lions of Rojava, Progressive Revolutionary Fighters (Y.P.G.), Syria, Turkey, USA, War, Women's Defense Units (YPJ)
Posted in Autonomy
Wednesday, December 24th, 2014
Tags: Dean Parker, Insurrection, International Solidarity, Iraq, Islamic State in Iraq and Syria (ISIS), Kubani, Kurdistan, Lions of Rojava, Rojava, Syria, Turkey, USA, War
Posted in Autonomy
Sunday, December 21st, 2014
PDF : Solidaridad.pdf
SOLIDARIDAD INSURRECTA CON LXS ANARKISTAS ARRESTADXS EN ESPAÑA
¡¡¡ NINGUNA AGRESIÓN SIN RESPUESTA!!!
Ante la nueva operación represiva que el 16 de diciembre dejó a una
decena de espacios anarquistas invadidos por la policía y 7 compañerxs
anarquistas prisionerxs en el Estado español acusadxs de terrorismo,
nuestra respuesta no puede ser otra más que la multiforme solidaridad
anárquica internacional en ofensiva permanente contra todas las
expresiones del dominio.
Que nuestrxs compañerxs sientan el calor de la solidaridad y nuestro
enemigo arda en el fuego de la lucha antiautoritaria por la libertad.
NI CULPABLES NI INOCENTES,
SIMPLEMENTE ENEMIGOS DEL PODER Y DE TODA AUTORIDAD.
¡¡¡MÓNICA CABALLERO, FRANCISCO SOLAR, GABRIEL
POMBO DA SILVA Y TODXS LXS COMPAÑERXS PRESXS EN ESPAÑA Y EL MUNDO, A LA
CALLE!!!!

Sin Banderas Ni Fronteras
sinbanderas.nifronteras@riseup.net
Tags: Catalunya, Chile, International Solidarity, PDF, Repression, Sin Banderas Ni Fronteras, Spain
Posted in Social Control
Tuesday, December 9th, 2014
via actforfree:
Today, with all the rage against powers that seizes lives, with the conviction of a free world, black flags are being waved all around the world.
Against companies that exploit our labour for more profit; against States that murder many of us in the name of the borders they have drawn up; against all powers that fill their pockets with our lives that they destroy, making us poorer and making the rich richer; rebellion is alive in the rage of anarchism.
The rage against bosses, companies, murderers and States, is propagating in full flood with black flags. The sorrow of being disappeared and murdered is now turning into anger, and the streets are burning with rage all over. (more…)
Tags: Devrimci Anarşist Faaliyet - DAF - Revolutionary Anarchist Action, Greece, Hunger Strike, International Solidarity, Letter, Nikos Romanos, Turkey
Posted in Prison Struggle
Friday, December 5th, 2014
On Tuesday the 2nd of December 2014, we burned three vehicles belonging to members of the European Parliament. The attack took place near the Général Lartigue Avenue in Brussels.
This action is an act of offensive solidarity with anarchist Romanos, currently on hunger strike.
Solidarity with the anarchist and revolutionary prisoners, in Greece and everywhere else.
Solidarity with the fights of the comrades in Chile.
-
via contrainfo
Tags: Arson, Belgium, Brussels, International Solidarity, Nikos Romanos, Solidarity Action
Posted in Direct Action
Friday, December 5th, 2014
In the night of 1st of December, we broke down windows of a road roller and cut its cables in the Kocasinan district of Istanbul, with the intention to show our solidarity to anarchist prisoner Nikos Romanos, who is on hunger strike since 24 days and then to Yannis Michailidis, Andreas-Dimitris Bourzoukos, and Dimitris Politis who have started a hunger strike in support of Nikos Romanos in the Greek prisons.
Then we spray-painted some slogans on a wall close to the target: "Nikos Romanos" and "Fire to the prison cells".
With this small action, we also salute the warriors who have fallen while not giving way to ISIS butchers, we salute rebels who refuse to stay as protestors, then fight
against cops and attack to the targets of repression and exploitation in Mexico, France, Ferguson and Santiago, we salute ALF-ELF cells who increase actions and attacks in Istanbul and around, we salute the insurrectionaries who got bored of being armchair revolutionaries, who got bored of insurrectional vaporings and Fetishism of Organisation and who got bored of losing their anarchic imagination in
the swamp of liberal opposition.
Until freedom of Nikos Romanos and all anarchist prisoners of war around the world…
Solidarity… Attack… İnsurrection…
Until Total Liberation…
Social War!

Earth Liberation Front (ELF) / Insurrectionary Solidarity Faction
-
Tags: Andreas-Dimitris Bourzoukos, Arson, Dimitris Politis, Earth Liberation Front, Earth Liberation Front (ELF) / Insurrectionary Solidarity Faction, Giannis Michailidis, International Solidarity, Istanbul, Nikos Romanos, Solidarity Action, Turkey
Posted in Direct Action
Wednesday, December 3rd, 2014
At noon on Wednesday 26 November, in the barricades and Molotov cocktails that gave life to a new day of anarchic violence and confrontation with law enforcement officers in the so called "Cordón Macul" at the "Grecia Avenue", one of the groups participating in the action expressed with a banner, screams and pamphlets, our solidarity
with anarchist comrade Nikos Romanos, on hunger strike in Greek prisons for a breath of freedom.
We send our strength to Nikos for his decision to fight putting his own body and integrity as an obstacle to the plans of power.
BECAUSE NIKOS ROMANOS IS ONE OF OURS
INTERNATIONAL -INSURRECTIONAL ANARCHIC SOLIDARITY
Video from the press of the enemy:
http://www.ahoranoticias.cl/noticiario/edicion-mediodia/encapuchados-se-enfrentan-a-ff.ee.-cerca-del-ex-pedagogico.html
Joint Statement of the action:
https://contrainformateblog.wordpress.com/2014/11/28/hile-adjudicacion-de-accion-directa-llevada-a-cabo-el-dia-26-de-noviembre-afuera-de-jgm/
Tags: Chile, Hunger Strike, International Solidarity, Nikos Romanos, Santiago, Solidarity Action
Posted in Direct Action
Monday, December 1st, 2014
Call for a Black December!
via contrainfo:
Chile:
On November 28th, comrades in Santiago decided to attack a public transport line with the purpose of calling for a Black December in memory of Sebastián Oversluij, anarchist killed in December 2013 during a failed bank expropriation. This action was also intended to express solidarity with imprisoned compañera Tamara Sol Farías Vergara, as well as other fighters prosecuted, incarcerated or fallen in combat. Once the public transport bus was engulfed in flames, they threw pyrotechnics to make their rage and rebellion flash more forcefully. "(…) We call for a Black December in memory of comrade Sebastian Oversluij. Solidarity with Tamara Sol Vergara. Hans Niemeyer, Mónica Caballero and Francisco Solar to the streets! Strength to comrade Nikos Romanos. An affectionate embrace to the comrades who attacked the PDI. Mauricio Morales and Sebastian Oversluij present!"
On November 26th, comrades carried out a direct action outside the Juan Gómez Millas campus in Santiago, erecting street barricades and blocking the traffic for almost an hour. A young student, who had nothing to do with the action, was arrested by cops. An anonymous communiqué mentions among others: "(…) May our ideals live in everyday and violent action. A salute to the combatants: Juan Aliste Vega, Marcelo Villarroel, Freddy Fuentevilla, Carlos Quiduleo, Juan Flores, Nataly Casanova, Guillermo Duran, Alejandro Astorga, Sol Vergara and all prisoners in the territory occupied by the State of Chile, as well as to Mónica Caballero and Francisco Solar, to the prisoners of Mexico, Indonesia, Germany, Italy, Switzerland, Greece, to Nikos Romanos and Yannis Michailidis, both on hunger strike demonstrating that the anti-authoritarian struggle does not end in prison, but another breach opens from there, other means to keep blowing out the existent. Also all our love and memory to our comrades who have fallen in combat Claudia Lopez, Jhony Cariqueo, Mauricio Morales, Sebastian Oversluij, Jorge Saldivia, the latter two brothers killed in bank robberies. All our loving remembrance will always take the form of fire and war against every authority. Long live anarchy."
United Kingdom:
The FAI Torches in the Night/Earth Liberation Front claimed responsibility for burning a vehicle in the service of the French multinational GDF Suez on November 25th in the Long Ashton area, Bristol (England), where they also torched an audacious 4×4, two luxury sports cars and a vehicle of OCS, one of the top security companies in the UK, in revenge for Rémi Fraisse, the nuclear industry, the prison society and the Green Capital: "(…) Against class society and industrial development, even and especially the green-washed ones – Victory for ZAD/Testet and ZAD/Notre-Dames-des-Landes – Victory to the rotating hunger strike in the Greek prison system (in support of our FAI confederate Nikos Romanos) and all prisoners at war with the prison."
Greece:
In the early hours of November 30th, a mini-riot broke out in the neighbourhood of Exarchia, Athens, including Molotov cocktail attacks against anti-riot squadrons, flaming barricades, and smashing of luxury cars, while slogans in solidarity with anarchist hunger striker Nikos Romanos were being chanted loudly in the streets.
At approximately the same nighttime, in the city of Thessaloniki, a group of individuals reportedly launched Molotov cocktails at the cops guarding the Turkish consulate.
Late on November 29th, a group of anarchists attacked a police station in Volos with stones and paint, shouting slogans in solidarity with Nikos Romanos.
On November 29th, a group of comrades sabotaged a scheduled meeting of the minister of Public Order Vassilis Kikilias with mainstream media thugs in Patras. The anarchist intervention took place outside the offices of a local newspaper, in solidarity with the hunger strikers Nikos Romanos and Yannis Michailidis. The cops were caught completely off guard, and hurried the minister away from there. One of the shouts was: "Nikos Romanos, we're with you; as for you, Kikilias: go fuck yourself!"
At daybreak of November 29th, the offices of the Legal Council of the State in Heraklion, on Crete, were attacked in solidarity with anarchists Nikos Romanos and Yannis Michailidis, both on hunger strike since 10/11 and 17/11 respectively. The front door and first-floor windows were broken, and paint was thrown inside and outside the building.
In a display of solidarity with anarchist hunger strikers Nikos Romanos and Yannis Michailidis, a bank ATM was torched in downtown Athens on 23/11 and a branch of the Hellenic Post was explosively attacked on 27/11 in Pefki (the Athens neighbourhood where Theofilos Mavropoulos was seriously wounded and arrested in May 2011, after a shootout with two patrol officers, when Yannis Michailidis managed to get away driving the patrol car of the same cops).
In the night towards November 26th, anarchists vandalized ATMs with glue in the city of Ioannina, in solidarity with the hunger strikers Nikos Romanos, Yannis Michailidis and Iraklis Kostaris (the latter conducted a hunger strike from 29/10 until 28/11, when his request was denied).
In the early hours of November 26th, bank ATMs were doused in gasoline and set on fire in Nea Smyrni, Athens, as a token of incendiary solidarity with anarchist comrades Nikos Romanos and Yannis Michailidis.
In another communiqué, arsonists claimed responsibility for a string of attacks (ATMs and vehicles torched) in nine different districts of Athens, in solidarity with anarchist hunger striker Nikos Romanos.
- Strength to N.Romanos, on hunger strike since 10/11 -
On November 26th, at midday, the scumbag lawyer Alexis Kougias, who defended the cops that murdered Alexis Grigoropoulos, was assaulted when spotted in the Athens neighbourhood of Exarchia. This (random) attack was dedicated to Nikos Romanos – friend of slain Grigoropoulos, who witnessed the killing in December 2008 – and Yannis Michailidis.
On November 23rd, comrades in Thessaloniki went on the offensive, and placed a homemade explosive device consisting of gas canisters at the house of police unionist Dimitris Padiotis (president of the Thessaloniki Police Officers Union), located in the area of Kastra. They claimed this action in support of captive anarchist Nikos Romanos, on hunger strike as of 10/11, making also mention of the ongoing solidarity hunger strike of anarchist prisoner Yannis Michailidis (since 17/11), and imprisoned 17N member Iraklis Kostaris.
On November 19th, the local offices of the main ruling party Nea Dimokratia in the Athens district of Ambelokipi (situated between the Greek police headquarters and the Ambelokipi police station) were attacked in a display of "loud" solidarity with Nikos Romanos, Iraklis Kostaris and Yannis Michailidis.
On November 17th, a security company vehicle was burned in the area of Metamorfosi, Athens, in solidarity with Nikos Romanos, Iraklis Kostaris and Yannis Michailidis.
On November 13th, the Group of Proletarian Attack targeted the Galatsi tax office in Athens, intending to burn down the archives section inside the building with a high-power incendiary device. Due to an unforeseen obstacle, the incendiary mechanism was finally detonated in the outdoor space. Among other things, the group expressed solidarity with Iraklis Kostaris and Nikos Romanos in their fight for prison furloughs, "for breaths of life away from the galleys of bourgeois democracy".
- to be continued -
Tags: Black December, Greece, Hunger Strike, International Solidarity, Iraklis Kostaris, Italy, Nikos Romanos, Sebastián Oversluij Seguel, Solidarity Action, Tamara Sol, UK, Yannis Michailidis
Posted in Direct Action
Tuesday, October 21st, 2014
Armed militants appeared on the streets of Diyarbakır, Southeastern Turkey tonight (20/10/2014) in a demonstration of combative solidarity with Kobane and in complete defiance of the fascist Turkish government.
The comrades expressed their anger by setting up burning barricades, throwing many molotovs and firing shots in the air. Messages of support for Kobane and denouncing the fascist Turkish state were broadcast via megaphone so all the people could hear. The comrades escaped into the night avoiding capture by Turkish security forces, all in all, a successful display of militant solidarity from deep within the Turkish state that gave hope to many Turkish people living under AKP tyranny and reminds Kobane & whole world that not all Turkish people support the barbaric actions of the criminal Erdogan regime!
Kobane Solidarity Front UK
Tags: Anti-Fascist, Burning Barricades, Demo, Diyarbakır, International Solidarity, Islamic State in Iraq and Syria (ISIS), Kubani, Kurdistan, Molotovs, Rojava, Solidarity Action, Turkey
Posted in Direct Action
Thursday, October 16th, 2014
From InsurrectionNews:
Hardly anything is as depressing as news of the last days about the siege of Kobane in Northern Syria. Kobane is the capital of the self-managed canton Rojava – an example for an alternative development of peace and social equality in a region experienced the complete opposite at the moment.
For this development, a change in the orientation of PKK seems to be important, which has a strong backing in the region. The imprisoned Abdullah Öcalan has absorbed US-anarchist Murray Bookchin, for example. Activists report that this political reorientation influences movements in Rojava. (more…)
Tags: Insurrection, International Solidarity, Islamic State in Iraq and Syria (ISIS), Kubani, Kurdistan, Progressive Revolutionary Fighters (Y.P.G.), Rojava, War, Women's Defense Units (YPJ)
Posted in Autonomy
Thursday, October 16th, 2014
From InsurrectionNews:
Around 4000 PKK (Kurdistan Worker's Party) and PAJK (Kurdistan Women's Liberation Party) prisoners in 92 Turkish jails have started hunger strike in protest against the AKP government's collaboration with the ISIS in face of the ongoing attacks of ISIS gangs on the Kurdish town of Kobanê in West Kurdistan, Rojava.
The indefinite and irreversible hunger strike launched by PAJK inmates in Gebze on 9 October has been joined by thousands of others in 92 jails as of 15 October.
Issuing a statement at the weekend on behalf of the prisoners, Deniz Kaya had said that; "As PAJK and PKK prisoners, we declare our solidarity with the YPG and YPJ fighters, and announce we are launching a hunger strike to condemn the AKP-ISIS
collaboration, the AKP police's hostile attitude to our people's uprising, and will continue this action as long as the threat of genocide hangs over Kobanê, as long as the AKP-ISIS collaboration continues and until the AKP government opens an aid corridor to Rojava. If our demands are not met, we will radicalise our action."

Kaya also called on the Kurdish people to step up their solidarity with the heroic resistance in Kobanê and to expose the AKP-ISIS collaboration.
https://twitter.com/InsurrectNews
https://www.facebook.com/pages/Insurrection-News/674821895897433#
(Website / blog coming soon)
Tags: Hunger Strike, International Solidarity, Islamic State in Iraq and Syria (ISIS), Kubani, Kurdistan, PAJK (Kurdistan Women's Liberation Party), PKK (Kurdish People's Party), Solidarity Action, Turkey, War
Posted in Prison Struggle
Wednesday, October 8th, 2014
Report compiled by RabbleLDN, anarchist site based in London, UK.
Kurdish groups in Europe and Turkey have stepped up protests in solidarity with their comrades on the frontline in Kurdistan.
Today a large group managed to bypass security and storm the European parliament in Brussels, occupying the main lobby. At the time of writing, riot police have moved in to block access to more protestors. (more…)
Tags: Belgium, Brussels, Demo, Insurrection, International Solidarity, Islamic State in Iraq and Syria (ISIS), Kurdistan, London, Netherlands, Solidarity Action, Turkey, UK, War
Posted in Autonomy
Wednesday, October 8th, 2014
For more than a year, thousands of volunteer fighters have been defending the autonomous revolution of Rojava (in Northern Syria) from the Islamic State (ISIS). Since this past July the North Syrian city of Kobanê, in the central canton of the Autonomous territory of Rojava, has been under siege by ISIS. ISIS fighters, armed with modern U.S. manufactured tanks, artillery, and small arms have been held at bay by volunteer fighters affiliated with the militias of the Kurdish People's
Protection Units (YPG) armed with dated small arms and improvised weapons.
Tens of thousands of residents of Kobanê, mostly ethnic Kurds, have been forced to flea to neighboring Turkey, made refugees in a country that has historically persecuted and oppressed them.
Hundreds of Kurdish volunteers have crossed the border from Turkey to help aid in the defense of Kobanê. Turkish soldiers and police have attacked those volunteers and observers, including international media, with teargas and batons, in attempts to seal off the border and prevent aid from reaching those struggling to hold the city against ISIS.
In response, anarchists from the Turkish anarchist organization, Revolutionary Anarchist Action (Devrimci Anarşist Faaliyet, DAF) have joined the efforts to keep the border open, as well as support those struggling in Kobanê and those made refugees from the fighting. DAF members are taking part in guarding the border against ISIS movements in and out.
Funds are urgently needed to support their work, especially to aid in the efforts to provide material aid for those who have been displaced by the conflict and forced to flee to Turkey.
We, as international allies of Devrimci Anarşist Faaliyet, call on all who see affinity with those struggling and suffering in and around Kobanê to help assist in these efforts. No amount is too small or too large. All funds raised will be sent directly to the DAF to be used as needed in their efforts.
In Solidarity,
Denver Community Defense Committee
Denver Anarchist Black Cross
-
If you want to donate financial or material solidarity in the way of cash, computers (laptops), video cameras, phones and other items, please email:
denvercommunitydefense@riseup.net
denverabc@riseup.net
Tags: ABC Denver, Devrimci Anarşist Faaliyet - DAF - Revolutionary Anarchist Action, Insurrection, International Solidarity, Islamic State in Iraq and Syria (ISIS), Kubani, Kurdistan, Progressive Revolutionary Fighters (Y.P.G.), War
Posted in Autonomy
Sunday, October 5th, 2014
People of Kobane, hear us. In this bitter hour of the inhuman threat, we see you freedom lovers in the world and we call to you: take courage. The city of Kobane is surrounded by the ISIS-murderers. On three sides ISIS confronts the city. If they take the city. it will inevitably lead to a massacre of the remaining Kurdish people on site. They have no way to flee to the north, because there already waiting are the Turkish army …
Turkey will decide at the present day on the extension of the 'anti-terrorist' struggle. This will mainly affect Kurdish people in Syria, which they as well as the PKK (Kurdish Peoples Party) stand on the Turkish terror list. Turkey's fear of the Kurdish people is greater than of the ISIS-fighters. For example, Turkey supports the ISIS-fighters to their best of their will, for example, at border crossings to Syria or arms shipments that were observed by Kurdish people, or the medical care of injured ISIS-fighters in Turkish territory. On the Turkish side of the border, the Turkish army is using force of arms against all those Kurdish people trying to come to Kobane to oppose the corruption. Clashes occur daily there between Turkish security forces and Kurdish people who come from all over Turkey to help the trapped fighters of YPG in Kobane.
Tonight we have attacked the Turkish State in the NATO hinterland to brand it as an inhuman actor in this conflict. Two vehicles of the Turkish State – representatives of the Embassy are burned … At the same time, we appeal to everyone, not to stand idly by, ignite the solidarity for our brothers and sisters.
We tremble with the combatants, but their determination is our courage. We will not abandon the ideals and freedom. Maximum global solidarity!
Long live freedom!
In Memory of Berivan Sason, fallen but never dead!
Commando Berivan Sason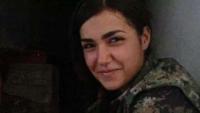 NB: Ceylan Ozalp (Code Name: Berivan Sason) was an active fighter and leader with several comrades in the northern Syrian Kurdish city Kobanê in armed resistance against the ISIS/Daesh.
Tags: Arson, Berlin, Car Burning, Commando Berivan Sason, Germany, International Solidarity, Islamic State in Iraq and Syria (ISIS), Sabotage, Turkey
Posted in Direct Action
Tuesday, September 16th, 2014
DOWNLOAD FLV VIDEO: Police car burned
In solidarity with anarchist prisoners all over the world, in the morning of Saturday 30th August 2014, we made an arson attack on a police car, which stood in the street in front of the station Truhlářova in Ústí nad Labem. The event has become a fragment of a mosaic of solidarity activities during the International Week of Anarchist Prisoners. It was announced for 23 to 30 August 2014.
Francesco Puglisi, André Mazurek, Yiannis Dimitrakis, Olegovich Igor Kharchenko, Rebecca Rubin, Bill Dunne, Nikos Maziotis and many others, known and unknown. They were imprisoned for their anarchist attitudes and actions. Our arson attack against the police is a solidarity message sent to all of them. The communication of this direct action is simple. In the ongoing class war the State puts in jail the people when they actively resist. A good sign of solidarity with the imprisoned comrades is therefore continuing the resistance. In opposition to the same goals with the same means that our friends often chose before being placing in the cells of the State.
There is no doubt that the purpose of prison is not only isolation and the subjection of detainees. In a broader sense, it is their task to influence those who survive outside of a prison cell. They intimidate every resisting person and try to break his/her will to fight. Anarchist groups around the world show that to achieve this goal is virtually impossible. While the States imprison many anarchists, others -despite the risks- continue to practice rebellion. Our arson attack in Ústí nad Labem is a powerful reminder that suffocating our friends behind the prison walls will not smother our libertarian will to resist. On the contrary, every act of State repression against the anarchist movement recreates other rebellious passions. They manifest themselves in a variety of direct actions and will continue until all the comrades leave prison.
Proletarian Solidarity Cell / Network Revolutionary Cells – 30th August 2014
Tags: Arson, Czech Republic, Fuck the Law, International Solidarity, International Week for Anarchist Prisoners, Network Revolutionary Cells, Proletarian Solidarity Cell / Network Revolutionary Cells, Ústí nad Labem
Posted in Direct Action
Thursday, September 11th, 2014
We attacked the Greek consulate in Zürich on September 8 as a delayed contribution to the international days of solidarity for anarchist prisoners. The official representation of the Greek state in Zürich was chosen for two reasons. First of all because Nikos Maziotis (militant of the Revolutionary Struggle) was recently arrested in Greece after a manhunt through Athens and after having being shot in the shoulder. This arrest follows a campaign by the state and the media in which Nikos and Pola Roupa have been declared as top fugitives and a huge bounty has been declared for their arrests. Despite him being arrested the media campaign aiming to negate his political identity continues. (more…)
Tags: International Solidarity, International Week for Anarchist Prisoners, Switzerland, Zurich
Posted in Direct Action
Sunday, August 31st, 2014
International week of solidarity with imprisoned comrades. We go out decisively and fearlessly to amuse ourselves breaking with their dogma of tranquility and legality. With the rebellion of José Huenante, boy assassinated in democracy, in mind.* Cops, screws, guards and every authority will burn with our warmful joy. Propagate the revolt.
In the defined night
the routine's twilight
infinite particles conspire in the dissocial shadow.
In the spectra of nothing
desires are moaned
rage is howled
the forgotten are shouted
the lost echoes are roaring.
In the disrepair of one power citadel
frantic machines, swarm of slaves,
makeup powders and devices of control.
The rebellious schizos, barbarian!
We deny the everyday existence: Prisons,
schools, families, madhouses, asylums, psychiatrists
and every individual nullification.
We open the wings to come out of crevices and caves,
to bifurcate the fire in every alley,
security perimeter and place of domination.
May it be known that we overflow in all directions,
towards all the points.
We are infinite particles looking for the explosion.
A small contribution from the territory called Chile, Talca of Maule region.
Affinity group of dogs, cats and frogs
The action took place on Wednesday, August 27th; a roadblock in one of the city's arteries, at eight in the evening.
_
* 16-year-old Mapuche, who 'disappeared' while being held in police custody in Puerto Montt in southern Chile.
- via Contra Info.
Tags: Burning Barricades, Chile, International Solidarity, International Week for Anarchist Prisoners, José Huenante, Mapuche, Molotovs, Talca
Posted in Direct Action
Wednesday, August 27th, 2014
From Riga, Latvia:
On August 24, 19:00, in the bar 'Chomsky' a film about "Sacco and Vanzetti" from 1971 was shown. After there was a discussion of the film and a talk about the activities of the Anarchist Black Cross and anarchist prisoners of Russia and Belarus.
-

This is a text written by Biblioteca Antiautoritaria Sacco y Vanzetti in Santiago, $hile, on the 87th year since the murder of Sacco and Vanzetti by the American State:
SACCO Y VANZETTI… a 87 años de su ejecución, con la memoria anárquica
intacta
"El enemigo nos quiere muertos y nos tendrá muertos para defender el
privilegio y la tiranía, para humillaros, para acobardaos, para
venceros, destruiros y encadenar los pueblos al carro de su esclavitud
(…) Y este mismo enemigo, clava sus inmundos tentáculos en la carne de
todos los pueblos de la Tierra, prepara el más grande militarismo del
mundo y se apresta a esclavizar la entera humanidad. Hay que aplastarle
la cabeza..".
Bartolomeo Vanzetti
El 23 de Agosto de 1927 en Massachusetts, EEUU, son ejecutados en la
silla eléctrica Niccola Sacco y Bartolomeo Vanzetti, dos inmigrantes
italianos y reconocidos anarquistas. Tras 7 años de juicio, son
encontrados culpables de robo con homicidio y se los condena a morir
electrocutados.
El caso de los compañeros Sacco y Vanzetti es quizá el que ha tenido
mayor repercusión internacional, es sin duda un caso emblemático por
todo el proceso judicial que los mantuvo en prisión y que generó
reacciones a nivel mundial. (more…)
Tags: Bar Chomsky, Belarus, Chile, CSO Sacco and Vanzetti, International Solidarity, International Week for Anarchist Prisoners, Latvia, Riga, Russia, Sacco and Vanzetti
Posted in Prison Struggle
Monday, August 25th, 2014
Via antistatesl:
New Bail and Legal Fund Established
A new bail and legal fund has been established to support the people who have been arrested during the anti-police demonstrations in Ferguson, Mo. The other account had to be closed for tax reasons, but a new account has been quickly set up. Please spread the word widely and help us get some money together to get these people out.
Also, we are looking for information on who was arrested so we can get them legal support and bail them out if necessary. If you have a friend or family member who was arrested, please email us their name at:
antistatestl [at] riseup [dot] net
All funds collected will be used to support those arrested during the demonstrations–their bail money, fines, legal funds, or other related expenses. In the unlikely event that there are additional funds, they will be used to support people resisting police repression and police violence in the future.
Tags: International Solidarity, Riots, USA
Posted in Prison Struggle
Sunday, August 24th, 2014
Via contra-info:
Here is the new address for comrade Nikos Maziotis:
Sending books to inmates is banned in Diavata prison, where Nikos Maziotis is currently incarcerated. So the comrade can only receive letters (at best some news reports too). It is obligatory to indicate a sender address, otherwise letters are not delivered.
To write to the comrade:
Nikos Maziotis
Geniko Katastima Kratisis Thessalonikis
57008 Diavata,
Thessaloniki,
Greece
Tags: Greece, International Solidarity, Nikos Maziotis, Prison Struggle
Posted in Prison Struggle