Posts Tagged 'International Solidarity'
Tuesday, October 21st, 2014
Armed militants appeared on the streets of Diyarbakır, Southeastern Turkey tonight (20/10/2014) in a demonstration of combative solidarity with Kobane and in complete defiance of the fascist Turkish government.
The comrades expressed their anger by setting up burning barricades, throwing many molotovs and firing shots in the air. Messages of support for Kobane and denouncing the fascist Turkish state were broadcast via megaphone so all the people could hear. The comrades escaped into the night avoiding capture by Turkish security forces, all in all, a successful display of militant solidarity from deep within the Turkish state that gave hope to many Turkish people living under AKP tyranny and reminds Kobane & whole world that not all Turkish people support the barbaric actions of the criminal Erdogan regime!
Kobane Solidarity Front UK
Tags: Anti-Fascist, Burning Barricades, Demo, Diyarbakır, International Solidarity, Islamic State in Iraq and Syria (ISIS), Kubani, Kurdistan, Molotovs, Rojava, Solidarity Action, Turkey
Posted in Direct Action
Thursday, October 16th, 2014
From InsurrectionNews:
Hardly anything is as depressing as news of the last days about the siege of Kobane in Northern Syria. Kobane is the capital of the self-managed canton Rojava – an example for an alternative development of peace and social equality in a region experienced the complete opposite at the moment.
For this development, a change in the orientation of PKK seems to be important, which has a strong backing in the region. The imprisoned Abdullah Öcalan has absorbed US-anarchist Murray Bookchin, for example. Activists report that this political reorientation influences movements in Rojava. (more…)
Tags: Insurrection, International Solidarity, Islamic State in Iraq and Syria (ISIS), Kubani, Kurdistan, Progressive Revolutionary Fighters (Y.P.G.), Rojava, War, Women's Defense Units (YPJ)
Posted in Autonomy
Thursday, October 16th, 2014
From InsurrectionNews:
Around 4000 PKK (Kurdistan Worker's Party) and PAJK (Kurdistan Women's Liberation Party) prisoners in 92 Turkish jails have started hunger strike in protest against the AKP government's collaboration with the ISIS in face of the ongoing attacks of ISIS gangs on the Kurdish town of Kobanê in West Kurdistan, Rojava.
The indefinite and irreversible hunger strike launched by PAJK inmates in Gebze on 9 October has been joined by thousands of others in 92 jails as of 15 October.
Issuing a statement at the weekend on behalf of the prisoners, Deniz Kaya had said that; "As PAJK and PKK prisoners, we declare our solidarity with the YPG and YPJ fighters, and announce we are launching a hunger strike to condemn the AKP-ISIS
collaboration, the AKP police's hostile attitude to our people's uprising, and will continue this action as long as the threat of genocide hangs over Kobanê, as long as the AKP-ISIS collaboration continues and until the AKP government opens an aid corridor to Rojava. If our demands are not met, we will radicalise our action."

Kaya also called on the Kurdish people to step up their solidarity with the heroic resistance in Kobanê and to expose the AKP-ISIS collaboration.
https://twitter.com/InsurrectNews
https://www.facebook.com/pages/Insurrection-News/674821895897433#
(Website / blog coming soon)
Tags: Hunger Strike, International Solidarity, Islamic State in Iraq and Syria (ISIS), Kubani, Kurdistan, PAJK (Kurdistan Women's Liberation Party), PKK (Kurdish People's Party), Solidarity Action, Turkey, War
Posted in Prison Struggle
Wednesday, October 8th, 2014
Report compiled by RabbleLDN, anarchist site based in London, UK.
Kurdish groups in Europe and Turkey have stepped up protests in solidarity with their comrades on the frontline in Kurdistan.
Today a large group managed to bypass security and storm the European parliament in Brussels, occupying the main lobby. At the time of writing, riot police have moved in to block access to more protestors. (more…)
Tags: Belgium, Brussels, Demo, Insurrection, International Solidarity, Islamic State in Iraq and Syria (ISIS), Kurdistan, London, Netherlands, Solidarity Action, Turkey, UK, War
Posted in Autonomy
Wednesday, October 8th, 2014
For more than a year, thousands of volunteer fighters have been defending the autonomous revolution of Rojava (in Northern Syria) from the Islamic State (ISIS). Since this past July the North Syrian city of Kobanê, in the central canton of the Autonomous territory of Rojava, has been under siege by ISIS. ISIS fighters, armed with modern U.S. manufactured tanks, artillery, and small arms have been held at bay by volunteer fighters affiliated with the militias of the Kurdish People's
Protection Units (YPG) armed with dated small arms and improvised weapons.
Tens of thousands of residents of Kobanê, mostly ethnic Kurds, have been forced to flea to neighboring Turkey, made refugees in a country that has historically persecuted and oppressed them.
Hundreds of Kurdish volunteers have crossed the border from Turkey to help aid in the defense of Kobanê. Turkish soldiers and police have attacked those volunteers and observers, including international media, with teargas and batons, in attempts to seal off the border and prevent aid from reaching those struggling to hold the city against ISIS.
In response, anarchists from the Turkish anarchist organization, Revolutionary Anarchist Action (Devrimci Anarşist Faaliyet, DAF) have joined the efforts to keep the border open, as well as support those struggling in Kobanê and those made refugees from the fighting. DAF members are taking part in guarding the border against ISIS movements in and out.
Funds are urgently needed to support their work, especially to aid in the efforts to provide material aid for those who have been displaced by the conflict and forced to flee to Turkey.
We, as international allies of Devrimci Anarşist Faaliyet, call on all who see affinity with those struggling and suffering in and around Kobanê to help assist in these efforts. No amount is too small or too large. All funds raised will be sent directly to the DAF to be used as needed in their efforts.
In Solidarity,
Denver Community Defense Committee
Denver Anarchist Black Cross
-
If you want to donate financial or material solidarity in the way of cash, computers (laptops), video cameras, phones and other items, please email:
denvercommunitydefense@riseup.net
denverabc@riseup.net
Tags: ABC Denver, Devrimci Anarşist Faaliyet - DAF - Revolutionary Anarchist Action, Insurrection, International Solidarity, Islamic State in Iraq and Syria (ISIS), Kubani, Kurdistan, Progressive Revolutionary Fighters (Y.P.G.), War
Posted in Autonomy
Sunday, October 5th, 2014
People of Kobane, hear us. In this bitter hour of the inhuman threat, we see you freedom lovers in the world and we call to you: take courage. The city of Kobane is surrounded by the ISIS-murderers. On three sides ISIS confronts the city. If they take the city. it will inevitably lead to a massacre of the remaining Kurdish people on site. They have no way to flee to the north, because there already waiting are the Turkish army …
Turkey will decide at the present day on the extension of the 'anti-terrorist' struggle. This will mainly affect Kurdish people in Syria, which they as well as the PKK (Kurdish Peoples Party) stand on the Turkish terror list. Turkey's fear of the Kurdish people is greater than of the ISIS-fighters. For example, Turkey supports the ISIS-fighters to their best of their will, for example, at border crossings to Syria or arms shipments that were observed by Kurdish people, or the medical care of injured ISIS-fighters in Turkish territory. On the Turkish side of the border, the Turkish army is using force of arms against all those Kurdish people trying to come to Kobane to oppose the corruption. Clashes occur daily there between Turkish security forces and Kurdish people who come from all over Turkey to help the trapped fighters of YPG in Kobane.
Tonight we have attacked the Turkish State in the NATO hinterland to brand it as an inhuman actor in this conflict. Two vehicles of the Turkish State – representatives of the Embassy are burned … At the same time, we appeal to everyone, not to stand idly by, ignite the solidarity for our brothers and sisters.
We tremble with the combatants, but their determination is our courage. We will not abandon the ideals and freedom. Maximum global solidarity!
Long live freedom!
In Memory of Berivan Sason, fallen but never dead!
Commando Berivan Sason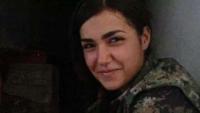 NB: Ceylan Ozalp (Code Name: Berivan Sason) was an active fighter and leader with several comrades in the northern Syrian Kurdish city Kobanê in armed resistance against the ISIS/Daesh.
Tags: Arson, Berlin, Car Burning, Commando Berivan Sason, Germany, International Solidarity, Islamic State in Iraq and Syria (ISIS), Sabotage, Turkey
Posted in Direct Action
Tuesday, September 16th, 2014
DOWNLOAD FLV VIDEO: Police car burned
In solidarity with anarchist prisoners all over the world, in the morning of Saturday 30th August 2014, we made an arson attack on a police car, which stood in the street in front of the station Truhlářova in Ústí nad Labem. The event has become a fragment of a mosaic of solidarity activities during the International Week of Anarchist Prisoners. It was announced for 23 to 30 August 2014.
Francesco Puglisi, André Mazurek, Yiannis Dimitrakis, Olegovich Igor Kharchenko, Rebecca Rubin, Bill Dunne, Nikos Maziotis and many others, known and unknown. They were imprisoned for their anarchist attitudes and actions. Our arson attack against the police is a solidarity message sent to all of them. The communication of this direct action is simple. In the ongoing class war the State puts in jail the people when they actively resist. A good sign of solidarity with the imprisoned comrades is therefore continuing the resistance. In opposition to the same goals with the same means that our friends often chose before being placing in the cells of the State.
There is no doubt that the purpose of prison is not only isolation and the subjection of detainees. In a broader sense, it is their task to influence those who survive outside of a prison cell. They intimidate every resisting person and try to break his/her will to fight. Anarchist groups around the world show that to achieve this goal is virtually impossible. While the States imprison many anarchists, others -despite the risks- continue to practice rebellion. Our arson attack in Ústí nad Labem is a powerful reminder that suffocating our friends behind the prison walls will not smother our libertarian will to resist. On the contrary, every act of State repression against the anarchist movement recreates other rebellious passions. They manifest themselves in a variety of direct actions and will continue until all the comrades leave prison.
Proletarian Solidarity Cell / Network Revolutionary Cells – 30th August 2014
Tags: Arson, Czech Republic, Fuck the Law, International Solidarity, International Week for Anarchist Prisoners, Network Revolutionary Cells, Proletarian Solidarity Cell / Network Revolutionary Cells, Ústí nad Labem
Posted in Direct Action
Thursday, September 11th, 2014
We attacked the Greek consulate in Zürich on September 8 as a delayed contribution to the international days of solidarity for anarchist prisoners. The official representation of the Greek state in Zürich was chosen for two reasons. First of all because Nikos Maziotis (militant of the Revolutionary Struggle) was recently arrested in Greece after a manhunt through Athens and after having being shot in the shoulder. This arrest follows a campaign by the state and the media in which Nikos and Pola Roupa have been declared as top fugitives and a huge bounty has been declared for their arrests. Despite him being arrested the media campaign aiming to negate his political identity continues. (more…)
Tags: International Solidarity, International Week for Anarchist Prisoners, Switzerland, Zurich
Posted in Direct Action
Sunday, August 31st, 2014
International week of solidarity with imprisoned comrades. We go out decisively and fearlessly to amuse ourselves breaking with their dogma of tranquility and legality. With the rebellion of José Huenante, boy assassinated in democracy, in mind.* Cops, screws, guards and every authority will burn with our warmful joy. Propagate the revolt.
In the defined night
the routine's twilight
infinite particles conspire in the dissocial shadow.
In the spectra of nothing
desires are moaned
rage is howled
the forgotten are shouted
the lost echoes are roaring.
In the disrepair of one power citadel
frantic machines, swarm of slaves,
makeup powders and devices of control.
The rebellious schizos, barbarian!
We deny the everyday existence: Prisons,
schools, families, madhouses, asylums, psychiatrists
and every individual nullification.
We open the wings to come out of crevices and caves,
to bifurcate the fire in every alley,
security perimeter and place of domination.
May it be known that we overflow in all directions,
towards all the points.
We are infinite particles looking for the explosion.
A small contribution from the territory called Chile, Talca of Maule region.
Affinity group of dogs, cats and frogs
The action took place on Wednesday, August 27th; a roadblock in one of the city's arteries, at eight in the evening.
_
* 16-year-old Mapuche, who 'disappeared' while being held in police custody in Puerto Montt in southern Chile.
- via Contra Info.
Tags: Burning Barricades, Chile, International Solidarity, International Week for Anarchist Prisoners, José Huenante, Mapuche, Molotovs, Talca
Posted in Direct Action
Wednesday, August 27th, 2014
From Riga, Latvia:
On August 24, 19:00, in the bar 'Chomsky' a film about "Sacco and Vanzetti" from 1971 was shown. After there was a discussion of the film and a talk about the activities of the Anarchist Black Cross and anarchist prisoners of Russia and Belarus.
-

This is a text written by Biblioteca Antiautoritaria Sacco y Vanzetti in Santiago, $hile, on the 87th year since the murder of Sacco and Vanzetti by the American State:
SACCO Y VANZETTI… a 87 años de su ejecución, con la memoria anárquica
intacta
"El enemigo nos quiere muertos y nos tendrá muertos para defender el
privilegio y la tiranía, para humillaros, para acobardaos, para
venceros, destruiros y encadenar los pueblos al carro de su esclavitud
(…) Y este mismo enemigo, clava sus inmundos tentáculos en la carne de
todos los pueblos de la Tierra, prepara el más grande militarismo del
mundo y se apresta a esclavizar la entera humanidad. Hay que aplastarle
la cabeza..".
Bartolomeo Vanzetti
El 23 de Agosto de 1927 en Massachusetts, EEUU, son ejecutados en la
silla eléctrica Niccola Sacco y Bartolomeo Vanzetti, dos inmigrantes
italianos y reconocidos anarquistas. Tras 7 años de juicio, son
encontrados culpables de robo con homicidio y se los condena a morir
electrocutados.
El caso de los compañeros Sacco y Vanzetti es quizá el que ha tenido
mayor repercusión internacional, es sin duda un caso emblemático por
todo el proceso judicial que los mantuvo en prisión y que generó
reacciones a nivel mundial. (more…)
Tags: Bar Chomsky, Belarus, Chile, CSO Sacco and Vanzetti, International Solidarity, International Week for Anarchist Prisoners, Latvia, Riga, Russia, Sacco and Vanzetti
Posted in Prison Struggle
Monday, August 25th, 2014
Via antistatesl:
New Bail and Legal Fund Established
A new bail and legal fund has been established to support the people who have been arrested during the anti-police demonstrations in Ferguson, Mo. The other account had to be closed for tax reasons, but a new account has been quickly set up. Please spread the word widely and help us get some money together to get these people out.
Also, we are looking for information on who was arrested so we can get them legal support and bail them out if necessary. If you have a friend or family member who was arrested, please email us their name at:
antistatestl [at] riseup [dot] net
All funds collected will be used to support those arrested during the demonstrations–their bail money, fines, legal funds, or other related expenses. In the unlikely event that there are additional funds, they will be used to support people resisting police repression and police violence in the future.
Tags: International Solidarity, Riots, USA
Posted in Prison Struggle
Sunday, August 24th, 2014
Via contra-info:
Here is the new address for comrade Nikos Maziotis:
Sending books to inmates is banned in Diavata prison, where Nikos Maziotis is currently incarcerated. So the comrade can only receive letters (at best some news reports too). It is obligatory to indicate a sender address, otherwise letters are not delivered.
To write to the comrade:
Nikos Maziotis
Geniko Katastima Kratisis Thessalonikis
57008 Diavata,
Thessaloniki,
Greece
Tags: Greece, International Solidarity, Nikos Maziotis, Prison Struggle
Posted in Prison Struggle
Sunday, August 3rd, 2014
ABC Brighton have put together a list of anarchist prisoners from around the world, if you notice any errors or prisoners missing, contact them: brightonabc@riseup.net
http://brightonabc.org.uk/texts/aug_2014_prisoner_list.pdf
Get your pens out and send a letter or a postcard to a prisoner today. Here's a great writing guide from ABC Leeds. Can't jail the spirit – keep fighting – keep writing!
Tags: ABC Brighton, International Solidarity, UK
Posted in Prison Struggle
Saturday, August 2nd, 2014
In the early hours of Friday, July 18th, we attacked the Nissan Dealership in the Olympia Automall by spraying brake fluid on and slashing the tires of new yet-to-be-sold cars. We did this in solidarity with Amelie, Carlos, and Fallon (Better known as the 5E3 Prisoners.).
These three were arrested in Mexico City in January 2014 in alleged connection the firebombing of a Government Building and Nissan Car Dealership in the center of the city. Whether these three be innocent or guilty, we know they desire a world that is free from domination, a world where anarchy has a potential to flourish and our enemies are forced to deal with consistent attacks. We know that Amelie, Carlos, and Fallon are brave individuals who will be able to handle whatever any state-force chooses to throw at them. We are inspired by their courage, and their confinement only make us wish to continue our attacks on institutions of domination, support for each other, desire for a world free of prisons and capital.
We attacked this dealership to let our comrades know that they are not alone, that despite their imprisonment the anarchist struggle still continues on. We hope to see more actions like this occur.
Remember; It's Easy To Attack!
P.S. – According the Mainstream Media (link below) windows at the dealership were also smashed. While we wish we could say that we take credit for this, we are slightly puzzled how this action occurred, because all we used was brake fluid and knives. Perhaps the dealership was hoping to get more insurance money from this situation? As we all know capitalists are parasites. If indeed some other vandal was there that night – hats off!
http://www.komonews.com/news/local/Vandals-damage-23-vehicles-at-Olympia-Nissan-dealership-267730771.html
Tags: Amélie Trudeau Pelletier, Carlos López Martin, Fallon Poisson, International Solidarity, Olympia, Sabotage, USA
Posted in Direct Action
Tuesday, July 29th, 2014
ATTACK AGAINST COCA COLA HELLENIC IN SWITZERLAND
Today, 13 July 2014, we attacked the seat of Coca Cola Hellenic Bottling Company (HBC) at the Turmstrasse 30 in 6300 Zug with pyrotechnics.
We act in solidarity with the struggle of the prisoners in Greece against a "memorandum of prisons" (citation from Kostas Gournas – Revolutionary Struggle – and Dimitris Koufoudinas – 17th November). The memorandum of prisons is in line with different steps aiming to completely restructure Greek society as part of the capitalist attempt to overcome the crisis since 2008. The conditions of the Troika (IMF, ECB and the EU-Commission) which were attached to the credits did not stop at anything. The public health sector, public welfare, infrastructure – everything was trimmed to their satisfaction, what promised profit was generally privatized or sold to other countries (recently representatives of the Chinese government visited Greece for a shopping tour, they were shown airports and ports), jobs were cut and whatever didn't return profit was liquidated. (more…)
Tags: Hunger Strike, International Solidarity, Revolutionary Struggle, Switzerland, Zug
Posted in Direct Action
Sunday, July 6th, 2014
via contra-info:
We demand nothing less than the destruction of the beast that keeps the system running.
The ruling democrats strike back with full force. Amid the crisis, they reveal their true face. A face full of enthusiasm, which humiliates, tortures, incarcerates or murders people; a face which smiles happily at the cameras of the world, while thousands of cops break up any resistance with bludgeon and tear gas just around the corner.
However they're not yet pleased with that. Having managed to break up the resistance in the streets, the dogs of the system have now devoted themselves to crushing every resistance that still exists in prisons, through the total isolation of the prisoners. The domination uses the current intimidation of the great silent majority to take revenge on those who littered Greece in December 2008 with a conflagration. Arising from the revolt, guerrilla groups made the stiff gentlemen in Brussels gasp. (more…)
Tags: Arson, Germany, Greece, International Solidarity, Subversives of the nihilist deed
Posted in Direct Action
Tuesday, July 1st, 2014
From june11.org:
We're humbled by the enormous outpouring of solidarity which comrades all over the world demonstrated on June 11th this year, especially the ways in which people linked Marius [Marie] and Eric's struggles in prison with their own struggles against environmental devastation, the prison-world and the forces of capitalist exploitation.
We'd also like to draw attention to the hunger strike currently taking place in Greek prisons, against the construction of new high security wings and entire prison for those convicted on terrorism charges (primarily anarchist and nihilist combatants). We continue to stand in complicity with comrades, near and far, who are struggling both inside and outside of prison walls against the intensification of the systems of control and oppression.
Reportbacks are below, alphabetical by city. If you participated in an event that wasn't listed, post about it in the comments!

Asheville, NC–
$500 raised for the comrades, and lots of new faces at the event/show.
Berlin, Germany–
We began with a call-in from anarchist-communist prisoner Tasos Theofilou, accused of participating in a bank robbery and the murder of a taxi driver, and of being part of the Conspiracy of the Cells of Fire (which he denies). Being able to breach the prison walls in this small way, and to talk directly with Tasos, was very special. (more…)
Tags: Eric McDavid, International Solidarity, June, Marie Mason
Posted in Prison Struggle
Thursday, June 26th, 2014
A Day of Solidarity With Antifascist Prisoner Jock Palfreeman
(Bulgarian translation below)
Who is Jock Palfreeman?
Jock Palfreeman is an Australian serving a 20-year sentence in Bulgaria. In 2007 he was travelling in Bulgaria when he defended two Roma men being attacked by soccer hooligans; in the ensuing fight, one of the attackers was killed under unclear circumstances. After a biased trial, Jock was convicted of murder, and the Bulgarian authorities refuse to transfer him from the notoriously run-down prison he is held in to Australia, without paying a huge fine. While in prison, Jock helped form the Bulgarian Prisoners Union, and has been beaten by guards in retaliation for his activism. (more…)
Tags: Bulgaria, International Solidarity, Jock Palfreeman
Posted in Prison Struggle
Wednesday, June 11th, 2014
325 receives and transmits this communique released on the June 11th International Day of Solidarity for Marie Mason, Eric McDavid and all long-term anarchist prisoners:
Around Bristol between June 9th-10th, we left 7 mobile phone antennae in flames. Daily continuation of capitalist society is dependent on uninterrupted flows (of goods, people, data, and energy) and the communications grid is no exception. The limited uses most of us can make from these flows only mask the way they are mainly used to oversee and impose the dominant order, and increase its' reach and control.
You need only look to how the values of connectivity, speed, and mobility that are embodied in a mobile phone (for example) facilitate a relentless consumer culture and the requirement to be available and flexible at all times: as much for the benefit of the boss and the advertiser as for your family or friends. This is fully consistent with the modern restructuring and decentralisation of the gigantic productive system which this society subjects us to. Hindering all this was our objective.
2 antennae went up simultaneously, in Hambrook and outside Ram Hill business park in Coalpit Heath, both owned by O2. This is also not the first time O2 have been singled out for damage acts because of the contracts they hold in the migrant detention industry, with cops, and tagging for the probation service. Some hours later a 3rd O2 antenna went up in Coombe Dingle, at the same time as a 4th fire was lit after gaining access to transmission units connected to the huge BT telecommunication tower in Lockleaze. Signals that will have been affected are those of O2, T-Mobile, Orange and Vodaphone.
These corporations variously are connected to the field of military equipment and armament, use prison labour, and are famous for readily collaborating with electronic policing by the secret services (now that widespread data-surveillance is well known) while not even stopping at financing Oxford university with its' extensive animal experimentation labs. This has already led to their interests being attacked in Berlin (T-Mobile's parent company*), Paris (Orange*), and Banbury (Vodaphone*).
For all above reasons it is always good to harm these corporations, structurally and economically, and then there is the issue of the antennae themselves radiating who knows how much harmfulness to nearby species. There were the publicised cases in Bristol even some years ago of a woman in Shirehampton who complained of the affects of an antenna put up on her high rise flatblock and later died from a brain tumor, while an antenna nicknamed The Tower of Doom was withdrawn from Staple Hill after cancer rates soared. Evidence has mounted up that prolonged use of mobile phones damages the immune system, decreases fertility, and causes brain tumors and cancers: especially in the young. We should mention that the antenna we burned in Coombe Dingle is one of three on the grounds of a university sports pitch also marketed for schools, as are many others. Additionally, twisted lab technicians claim to have deduced from experimentation on other mammals (built on torture like so much scientific research) that exposure while still in the womb "significantly damages brain function, structure and behaviour and suggested that these exposures could contribute to children's behavioural disorders".
These products were and still are pushed on us as harmless, although nearly every study that claims this was funded by the industry itself, when we had no idea of the long term affects, similarly to the marketing of asbestos or smoking before they began to show their deadly toll (to use only 2 better known examples among thousands). These days even researchers at Bristol university concede the dangers of cellular use. What a surprise….the permanently wired environment turns out to be toxic, while companies make a killing in profits and the government receives billions in taxes and licensing. For most people prolonged contact with mobile phones or wireless networks in general seems unavoidable, for work or to avoid social marginalisation, in the street, on public transport, or at home: we are soaking in one more accumulative barrage in a poisonous, anti-human and anti-life civilisation that grows by the day.
A recurring feature of the estrangement that technologies such as mobile phones actually cultivate between individuals, is how many addicted to their constant use now prefer to text message or to "tweet" to avoid the prospect of real life contact, and how many only feel safe communicating from behind a device. It is now completely standard for people to spend the majority of their waking hours interfacing with one screen or another. Up and coming inventions such as Google Glass attempt to make this enclosure near total (although also dependent in part on uninterrupted transmission infrastructure). As a society that lives through highly complex technologies, we no longer fully inhabit our bodies and environment but instead some part of the techno-hive: and it is no longer only nerds and the young who practically call this virtual reality their home. As the sphere dominated by information technology expands, what is considered socially of importance in our actual lives shrinks to what can be conveyed and received by the device, and so narrowing human emotion and experience. Or think about the obsessive urge to treat modern life as something less to be lived than to be documented in each detail for passive consumption on the "social" networks, as another example of colonisation by capitalism and its' technology.
Planning and carrying out your existence digitally also allows the possibilities of unprecedented surveillance, and it hinders active rebellion or even questioning of the dominant order by flagging up "abnormalities" in what you often voluntarily share with your friends or "Friends." At the same time, concerted exploitation of the base populations around the world and ecological pillage to the point of collapse continues to fatten the same rich parasites' pockets, and technological immersion helps people neither relate nor care. On the contrary millions now hunger for their part in the way of life that is killing everything.
With an anarchist perspective in search of free and fulfilling existence, we fight to do away with all technologies born from the toxification and slavery of mines, factories, and industrial infrastructures, and for our daily communication to be as unmediated as possible. Taking down these few nodes was not enough for us, it is not a case of simply abandoning the uses of a particular device alone, but it is erasing the whole social system which first trapped us in its' "necessity" which is the challenge. We found antennae an easy way to start: it is simply a matter of burning tires between the exposed cables and away you go. In North Lanarkshire, Scottish villagers even felled one. By reflecting on radical and anti-industrial history in Britain (such as the Swing and Luddite insurrections), as well as contemporary anarchist guerrilla praxis, we can see the advantage of low-tech, cheap, and easily reproducible tactics to wreck machinery that encloses and impoverishes us, on an even more intimate level presently than ever before. These ubiquitous (and highly expensive) structures are spread around every town or city and further industrialising the countryside, where they are sometimes painted green in the attempt to camouflage them: and disgustingly even have bird and bat nesting boxes mounted on some. Their guardians cannot always be watching them all so it is up to our ingenuity to remain a step ahead and stretch their forces thin. This and every network has its' weak points, in these cracks in the architecture of control that afford us leverage: a destructive capacity we are appropriating. As the promises of hyper-technified modern culture continue to show their shallowness, rebels will carry on acting against the noxious installations and the way of life they feed.

"….Resistance against the Technological-Industrial Machine lives only through the path of liberation from every power and order, runs towards an event horizon where nothing has been written yet." – Letter from Gianluca Iacovacci, from C.R. San Michele prison
Our attack is not separate from overall anarchist subversion by all means, which naturally includes solidarity with our prisoners in enemy hands. A wild greeting from Bristol to Adriano Antonacci, no less than to his friend and comrade Gianluca (FAI/IRF Subversive Anti-Civilisation Individualities) whose brave lone acts in Rome he is also accused of. Hello to the new anarchist and anti-colonial groups in Hong Kong and Australia, and solidarity to the Paris ten accused of sabotaging prison profiteers.
Our attack came at a time when the networks are already set to be overloaded by the World Cup hysteria, to show our complicity with the insurgent fighters in Brazil as they answer massive dispossession and militarised slum clearances for the opulence of the games with street battles and arson. Because it should be remembered that the enthralling spectacle, that is staged to make the rich yet more money and to distract us from our daily humiliations, is based on the State and Capital's violence against resisters, the indigenous, and the poorest in Brazilian society.
Let's not forget Marie Mason and Eric McDavid: both are still behind bars after State repression and entrapment which followed an early string of Earth Liberation Front strikes in the USA. Years later the earth liberation struggle is not defeated either in spirit or in practice. The fight goes on with fur farms raided and emptied across North America, and our incendiary-minded sisters or brothers prowling the besieged Turkish forests, the streets of the Costa Rican metropolis, or the techno-industrial developments in Switzerland (on the last note: a quick reminder that the continuing legal threats against the released anarchists Silvia, Costas and Billy, and also the latest vindictive treatment of Marco Camenisch around his prison transfer, have not gone unnoticed by the international fire-starters).
Down with the society based on dominating earth and all its' creatures.

Live Wires FAI/ELF

(14th contribution to the international Phoenix Project, one more part of a war that will never be contained by a legal code)
* http://en.contrainfo.espiv.net/2013/01/08/berlin-incendiary-attack-on-deutsche-telekom-vehicle-in-friedrichshain/
* http://nantes.indymedia.org/articles/28902
* http://www.directaction.info/news_mar12b_06.htm
Tags: Arson, Bristol, Earth Liberation Front, Informal Anarchist Federation (FAI), International Solidarity, June 11th Solidarity, Live Wires FAI/ELF, Phoenix Project, Sabotage, UK, Vodafone
Posted in Direct Action
Friday, May 23rd, 2014
Communique censored by the pacifist-judiciary of Indymedia UK:
RESPONSIBILITY CLAIM – SOLIDARITY KNOWS NO LAW
We firebombed the courthouse in central Yate, on 22nd May. 10 camping gas canisters were enough to devastate the front lobby, with a homemade napalm mixture as the detonator. We chose the early hours to avoid any injuries. Social war doesn't sleep: at any given time, irrepressibles somewhere are awake and angry, raging against impositions of the governing system which wants us as its cogs. That night it happened to be us.
New and bigger custody centers; more restrictive laws, injunctions and "anti-social behavior" legislation; legal aid reduced to entrap the poor; phonelines for snitching; different shades of cops embedding themselves throughout the layers of society; probation schemes to reinsert convicts into the world of wage-slavery and consumerism; a whole prison-world of concrete cities and surveilled data-streams overseen by the powerful, armed with CCTV, biometrics and electronic tagging to defend their wealth and social order…
And also carrying out this authoritarian disciplining of the individual, are the courts. Enforcers of human misery, shamelessly applying laws drawn up by the upper classes, politicians and business leaders. Stamping down to subdue people who are mostly trying to find means of survival while capitalism pits all against all.
The justice system tries to pass itself off as the only protection from the very same desperation and imbalances that civilized society creates. Its real function is and has always been to protect and sanctify property and privilege above all: and to usurp free communities or individuals capacity for autonomy, retaliation or reconciliation. (more…)
Tags: Arson, FAI - Conscience & Fury, Fuck the Law, Informal Anarchist Federation (FAI), International Revolutionary Front, International Solidarity, Mauricio Morales, Sabotage, UK, Yate, Yate Magistrates Court
Posted in Direct Action