Zerman Elias is out of the prison on bail (Chile)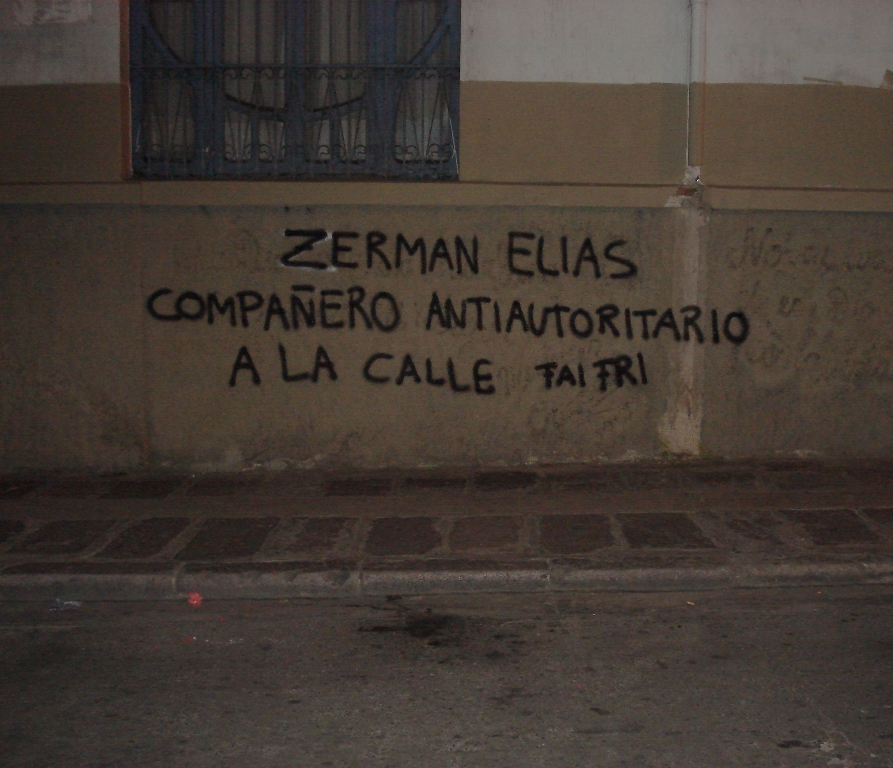 More info from viva la anarquia:
On Tuesday, February 7 a trial was scheduled against comrade Zerman. On that day the state prosecutor didn't show up, but instead another representive of the state, who said that the case cannot be settled that day. So, the defense demanded that Zerman was released on bail, whereupon the state prosecutor wanted this refused.
Zerman is accused of public disorder, damage to a police vehicle and possession of incendiary material. However, the outcome was that Zerman was released under house arrest and the requirement of signing at the nearest police station. The next trial date is scheduled as the first week of April. The hearing was attended by relatives, comrades and friends who were there to accompany Zerman and let him know that he is not alone in this process that is intended as a revenge for his rebellious actions.
Stamina Zerman!
Tags: Chile, Trial, Zerman Elias
This entry was posted on Sunday, March 4th, 2012 at 6:46 pm and is filed under Prison Struggle.