War against ISIS/Daesh: International solidarity to the fighters in Kobane (Kurdistan)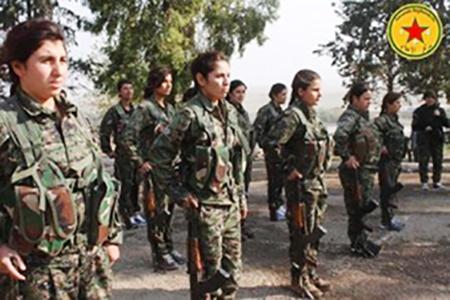 Victory to the fighters in Kobane – Death to the fascists-mercenaries of the ISIS/Daesh.
YPG Media Centre
Kobanî / November 20, 2014 – The terrorist attacks by the 'ISIS' mercenaries to occupy Kobanî continued yesterday on the 66th day. Yet our forces of the People's Defense Units (YPG) and the Women's Defense Units YPJ have limited the terrorists' attacks, and are continuing their operations. The terrorists however are constantly shelling the residential districts of the city center.
On the eastern front of Kobanî, our forces last night carried out several operations against the terrorists in the Sukul Hal area, the municipality street, and the Azadî (Freedom) square. The operations on the three locations were effectively conducted where 7 terrorists were killed.
On the southern front, our troops operated against several areas that had been occupied by the terrorists. In these operation a motorcycle was destroyed and 9 terrorists were killed.
In the last night's tasks one of our comrades who played a major role to accomplish the operations, fought heroically and was martyred in action.
Tags: Insurrection, Iraq, Islamic State in Iraq and Syria (ISIS), Kubani, Kurdistan, People's Defence Units (Y.P.G.), Syria, Turkey, War, Women's Defense Units (YPJ)
This entry was posted on Friday, November 21st, 2014 at 3:46 pm and is filed under Autonomy.