Hunger Strike: Solidarity banner in Stuttgart (Germany)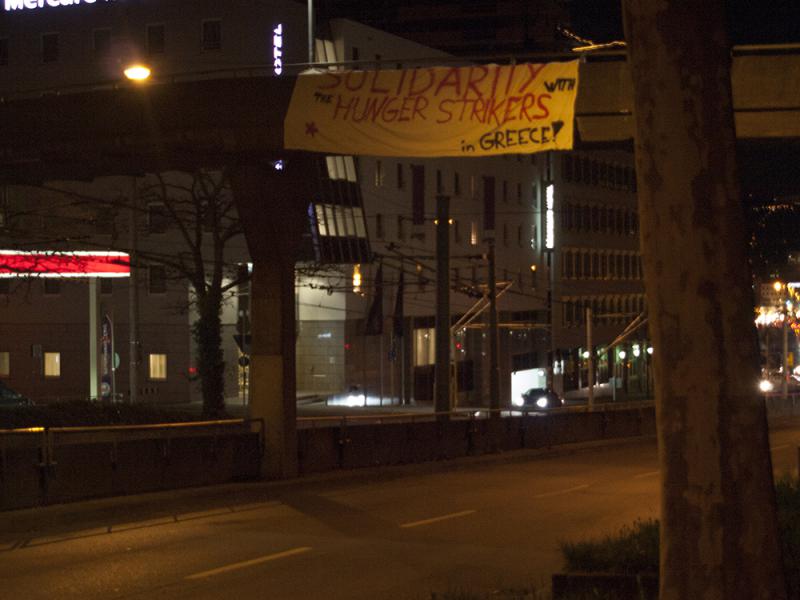 Solidarity banner for international action day for prisoners on hunger strike in Greek prisons. Immediate victory for the demands of the prisoners now.
Tags: Banner drop, Germany, Hunger Strike, Solidarity Action, Stuttgart
This entry was posted on Friday, April 3rd, 2015 at 2:54 pm and is filed under Prison Struggle.