Solidarity with the Anarchist Prisoners in Makassar (Indonesia)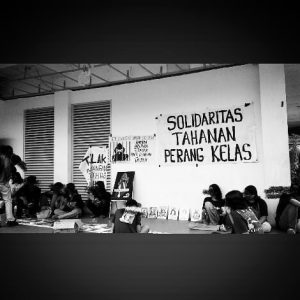 Surrendering to state domination is the death of living for humans, contempt in the face of this is freedom and independence.
Free choice to continue to survive and assemble all forms of power to keep burning and ready to burn all threats, to fight all forms of dictation of power, oppression and all forms of capitalism domination.
There is only one war, namely CLASS WAR !!!
CLASS WAR – FIGHTING SOLIDARITY

Solidarity is a Weapon
Palanghitam Anarkis / ABC Indonesia | More info: 1, 2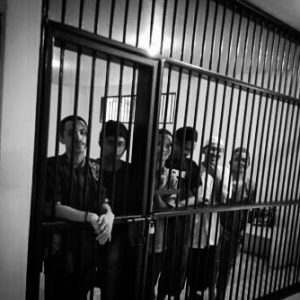 Tags: ABC Indonesia, Indonesia, International Solidarity, Makassar, Makassar City
This entry was posted on Thursday, December 12th, 2019 at 7:24 pm and is filed under Prison Struggle.