Solidarity Poster for Monica and Francisco in Czech – ABC CZ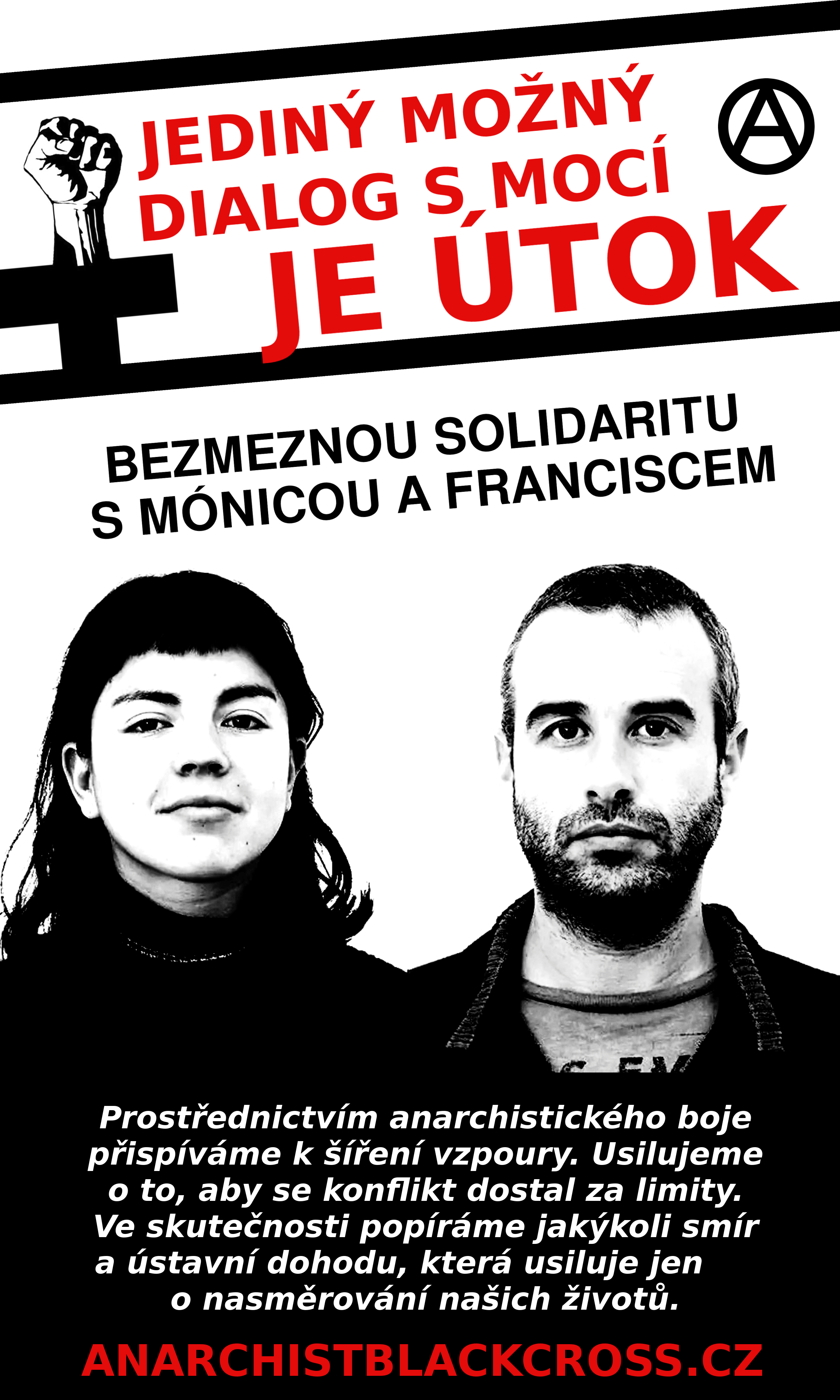 Anarchist Black Cross (Czech) created a new poster in solidarity with Mónica Caballero and Francisco Solar.
Our solidarity is stronger than their prisons!
Tags: ABC Czech Republic, Flyposter, Francisco Solar, International Solidarity, Monica Caballero
This entry was posted on Wednesday, August 5th, 2020 at 9:38 pm and is filed under Prison Struggle.