'Direct Action' Archives
Wednesday, February 19th, 2020
Communique 1
Anarchist Insurgency Cell – Informal Anarchist Federation
We spray painted anarchist, anti-police, anti-capitalist, and anti-fascist symbols and slogans on the front of a Whole Foods supermarket. We did this in Los Angeles on February 16, 2020. Whole Foods is owned by Amazon, whose CEO Jeff Bozos is the richest man in the world. We wanted to send a clear message to him and capitalists everywhere.
We disabled the Amazon Locker at the supermarket as an act of economic sabotage against Amazon. We spray painted the screen, keypad, and security camera on the locker. We wrote "Fuck Bezos" on it to make it clear that this is an attack on capital and not the workers.
Amazon has collaborated with La Migra aka I.C.E. by snitching on undocumented workers who have gone on strike. They have supported the surveillance capitalist infrastructure of police state with Amazon Web Services. We wrote "Green Capital" on a wall mounted statue of a tree to make clear our hatred of green-washing. We painted the anti-fascist symbol of the three arrows to make our opposition to fascism known. We wrote 1312 multiple times to demonstrate our hatred of the police. In addition we sprayed mash capital over the front doors. We destroyed advertisements, painted over a vending machine, and painted over a few surveillance cameras.
To take credit for the action, we wrote AIC FAI and FAI next to the anarchy symbol (which we painted all over).
Tags: Amazon (Company), Anarchist Insurgency Cell / FAI, Immigration Customs and Enforcement (ICE), Informal Anarchist Federation (FAI), Los Angeles, Migrant Struggle, Paint attack, Racism, Sabotage, USA, Vandalism
Posted in Direct Action
Sunday, February 9th, 2020
In the night from Saturday to Sunday (01.-02.02) we threw stones at a patrol car on the Bethaniendamm. Because the driver braked out of initial overconfidence, we were able to destroy the front and side windows.
This is to be understood as the direct answer to the attacks on our demos this weekend. Whether provocative and beating at the unlock demo on Friday or the Sponti in Kreuzberg on Saturday.
Even if you are caught up in common police state fantasies at your congress, you can be sure of one thing; that we always create moments where the balance of power is in our favour and know how to use it.
You can kill us but the idea of freedom will never die.
REVENGE FOR MARIA!
Translator's note:
According to media reports, the patrol car was badly damaged and had to be taken to a garage, the two cops also resigned from duty and one was taken to hospital. The night before, riot police got into clashes with stone throwers in Rigaer Street, damaging several of their vehicles and injuring an officer. More about the murder of Maria.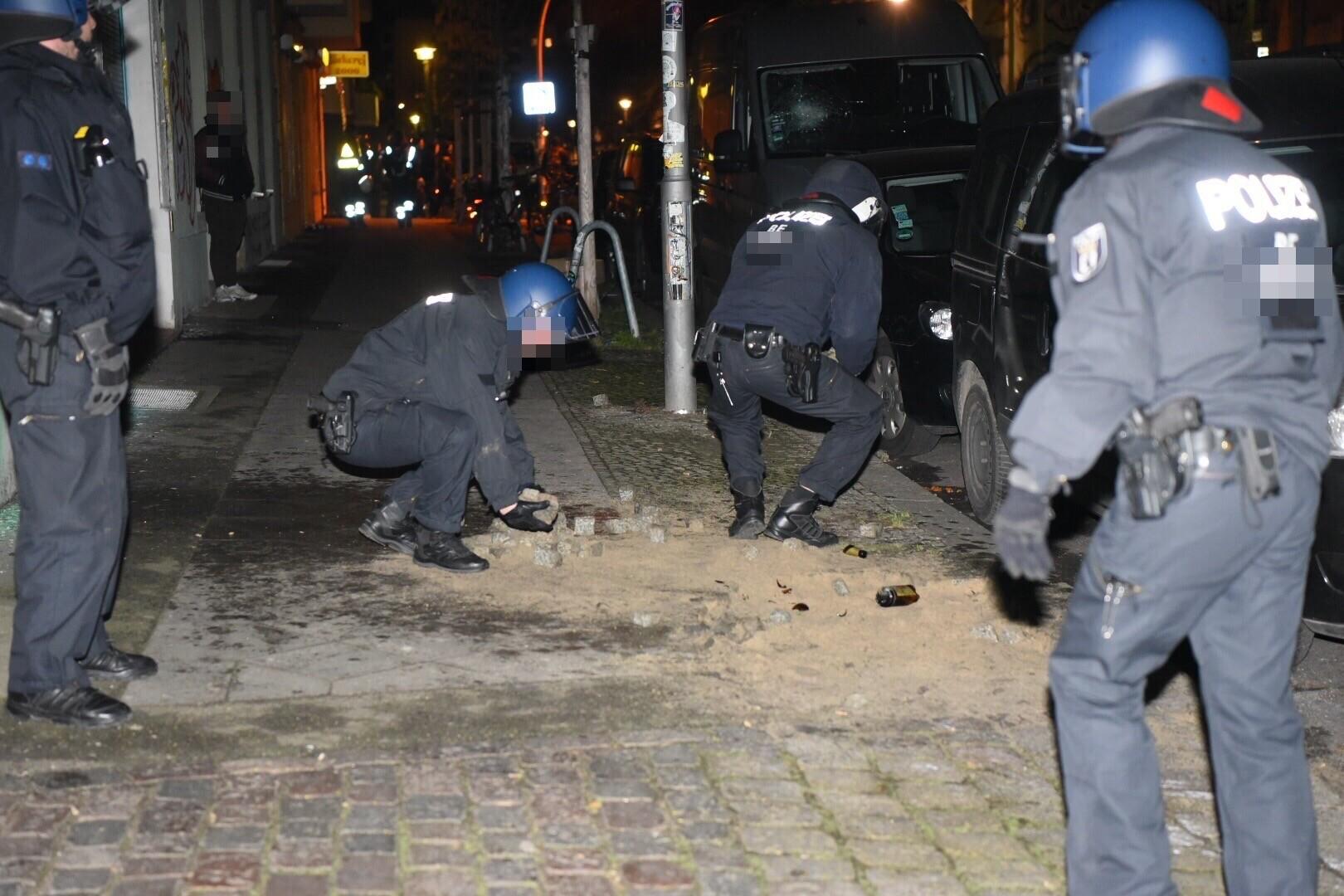 Foto: Pigs collecting stones in Rigaer Street, during riot on 31/01/2020
Tags: Berlin, Germany, Kreuzberg, Maria P., Rigaerstrasse, Riots, Sabotage
Posted in Direct Action
Friday, February 7th, 2020
This morning [Friday, January 24, 2020], the inhabitants of the 18th arrondissement of Paris were able to see that the premises of the party Les Républicains [the main right-wing party, formerly "RPR" at the time of Jacques Chirac's presidency and "UMP" at the time of Nicolas Sazkozy's presidency] were stormed tonight: the window was shattered and the words "Juppé, Woerth, Delevoye, the same struggle" has been left [Alain Juppé was prime minister during Chirac's presidency; Eric Woerth was minister of labour in Sarkozy's presidency; Jean-Paul Delevoye, former RPS, former UMP, who now is a member in parliament of La République en Marche, the party of Emmanuel Macron, was the extender of the pension reform project; France in recent months has been agitated by opposition to this reform project.].
For decades, the French state has been imposing its neoliberal policies on us through the various parties in power. Whether it is the RPR in 1995, the UMP in 2010 or LREM in 2020, they all serve the same objective of the bourgeoisie to exploit us for longer and at a cheaper price.
The workers and the exploited are mobilizing en masse to oppose the Delevoye reform, the government's response is complete disdain, and it counts on passing its law, no matter what the message of the square. In order to make it bend, in addition to the continuation of the mobilization and the general strike, let's take it directly to those who are our enemies in the social war: political parties, ministries, capitalist institutions. This is an appeal to multiply actions of this kind!
Let's show them that they are not at home, outside of the rich neighborhoods, and that never will a Republicains' place be welcome in the 18th [the poorest area in the French capital].
Let us show them that if they destroy our lives, we will destroy their world, and actions of this kind will become more numerous and offensive.
Let us show them that we are not afraid to retaliate with attacks on their attacks!
Against "Paris en commun" [the coalition supporting the current syndicate, Anne Hidalgo, of the Socialist Party, at the March 2020 municipal councils], for a Paris transformed into a commune, thanks to STAVO* for this work!
* Section Travailleurs.ses Autonomes Venère Offensive.
[Note: In square brackets there are clarifications by the person who translated, useful to understand the context in which the action fits. The acronym "STAVO" means "Section Travailleurs.ses Autonomes Venère Offensive", in English: "Angry and offensive self-employed workers section"].
Tags: France, Les Républicains (Right Wing Party), Paris, Sabotage, Vandalism
Posted in Direct Action
Wednesday, February 5th, 2020
This week, people carried out a direct action in solidarity with the revolution in Chile. The people of Ghent woke up with slogans written on walls, electricity boxes, bridges and more than 60 parking meters covered up in paint.
This action was carried out against the neo-liberalization and in solidarity with the uprising in Chile.

Against all authority here and in Chile.
Fire and flames for every state!
Tags: Belgium, Chile, Ghent, International Solidarity, Sabotage, Vandalism
Posted in Direct Action
Tuesday, February 4th, 2020
via Contra Info:
We assume full responsibility for the abandonment of an explosive in front of a butcher shop on Mansilla street, corner Larrea, on Tuesday 28 at night, in Buenos Aires. The device was composed of two cans of butane gas, a firecracker and 1 liter of gasoline. We do not know what happened, but it was intended to damage this exploitative cursed establishment and cause terror to the civilized who exploit animals and damage the earth in the name of progress, without caring about anything.
Let them know that our wicks are ready and our explosives look towards their bastard world of garbage. We will not hesitate to attack, we want to see it burn completely, because those who do not respect the earth or its co-inhabitants do not deserve to exist. We will continue stalking …
For total liberation!
For the war against progress and for wild nature!
– Wolves Cell
Tags: Animal Liberation, Argentina, Arson, Buenos Aires, Sabotage, Wolves Cell (Núcleo Lobxs)
Posted in Direct Action
Tuesday, February 4th, 2020
CGL Office Vandalism
We are learning to bite. In Solidarity with the Wet'suwet'en comrades struggling for sovereignty and against pipeline development we vandalized the entrance to the CGL office in Vancouver BC. Using a re pressurized fire extinguisher we made a small mess. This symbolic act feels like the least we could do.
To a growing militant movement – decolonization means attack
Tags: Anti-pipelines, Canada, CGL, Indigenous Struggle, Paint attack, Solidarity Action, Tar Sands, Vancouver, Vandalism, Wet'suwet'en
Posted in Direct Action
Thursday, January 30th, 2020
Milan, January 26, 2020, vandalism to an ENI distributor and a dozen luxury cars and ENJOY. Solidarity with Casa Brancaleone and all persons subjected to repressive measures.
Note: ENI is an Italian multinational oil and gas company and is one of the major oil companies in the world. Enjoy is the name of a car sharing service managed by Eni and Trenitalia and active in the cities of Milan, Rome, Turin, Bologna and Florence. Casa Brancaleone is an occupation in Milan, whose eviction began on January 21 and ended on January 25, after a long resistance on the roof of the building by some anarchists.
Tags: Casa Brancaleone, ENI, Italy, Milan, Solidarity Action, Vandalism
Posted in Direct Action
Thursday, January 30th, 2020
It's time to put the romantic image of the "Ghisa" directing traffic in the attic. For years now, the "Localini" have had almost the same powers as the other repressive forces, patrolling the territory and making investigations and arrests.
For this reason, on the night between 22 and 23 January, we set fire to local municipality police vehicles inside their school in Milan, located in Boeri street, partially damaging some internal structures. Actions like this one show how it is still possible to attack the power, in spite of more and more advanced and numerous technological means of control and an asphyxiating patrol of the cities. Armed forces and guardians of order are not symbolic objectives, but concrete and daily builders of a deadly system based on the exploitation and systematic extermination of the last ones.
Their zealous exercise of authority consists in imposing on individuals respect for the laws desired by the powerful. This abject choice cannot remain without consequences and disturbing their tranquillity is what must be done.
In acting today, our thoughts go to all the anarchist and anti-authoritarian comrades locked up in jails all over the world and to those who, pursued by the police force, have chosen and choose to go into hiding. To them goes our solidarity, but even more so our active support.
Their struggles are our struggles, their actions our actions.
For revolt and anarchy.
[Note: The local police are basically the municipal police, present in almost every Italian city and municipality. "Ghisa" ("cast iron") and "Localini" are two nicknames for local police officers in Milan. The local (or municipality) police force should not be confused with the state police (dependent on the public security department of the Ministry of the Interior) and the Carabinieri (dependent on the Ministry of Defence)].
Tags: Arson, International Solidarity, Italy, Milan, Sabotage
Posted in Direct Action
Thursday, January 30th, 2020
During the night of 21-22 January, a Vinci van was set on fire in the 20th arrondissement of Paris (rue Gambon).
Vinci builds prisons (and other shit, the open-air prison, made of misery, exploitation and control).
It is thought that it is urgent to revive a conflicting practice against the prison system, the prisons, those who build them, those who make them exist.
As a beautiful communiqué from Madrid puts it, "how can we not act, in an era of theoretical and practical disarmament of revolutionary forces?".
Solidarity with those who resist, within these walls. Solidarity with those who struggle outside.
A thought for the three anarchists on trial in Hamburg and for the companion Lisa, in prison for robbery.
[Note: "Vinci" is a large French company that works in construction, public works and related services].

[Translated from the text originally published in attaque.noblogs.org].
Tags: Anti-Prison, Arson, International Solidarity, Lisa, Paris, Park Bench 3, Sabotage, Vinci
Posted in Direct Action
Thursday, January 30th, 2020
How not to act in times of theoretical and practical disarmament of revolutionary forces? How not to resort, once again, to the force of facts, of direct action, to remember that the fight against everything that oppresses us will either be the work of the oppressed themselves or it will not be?
On the night of Thursday 9 January [2020] a vehicle of Banco Santander was set on fire in Vallekas. May the fight continue to strike those who are guilty of our misery. Because let us not forget the complicit role of the Banco Santader in the repression against the revolt in Chile, because let us not forget their dirty business in prisons, cities and arms, because their capitalist greed is evident in every eviction and clearance, because the banks are a key piece in the cogwheel of the system that subjugates and exploits us, like businessmen, like ministers, like mayors, like parliamentarians, like councillors, like politicians, like judges, and in short, like the State.
Strength and solidarity with all those affected by the State!
A special greeting to the comrades of Tetouan affected in May and to the comrades accused of setting fire to an ATM in Madrid on April 11, 2018!
Anarchists
Tags: Arson, Madrid, Sabotage, Santander Bank, Spain
Posted in Direct Action
Tuesday, January 28th, 2020
In the night of January 26 the excavator «Atlant» construction company in Novosilki village, Kyiv region, was burned down. This developer had cut the trees in Teremki natural site. This fact was reported by local civil activists and media. The group of Nature defenders declares:
You cut the trees for your construction and damaged a part of Holosiyv National Park. We will destroy your property and a property of actors like you further on. The reason is that only language you understand is the one of force and fire. So you, and scum like you, will hear this voice.
People, destroy all the threats for Nature with your own force.
Burn, beat, crash!
Fight and win!
The New Youth
Tags: Atlant (Ukraine), Ecological Destruction, Forest Struggle, Kiev, Teremki, Ukraine
Posted in Direct Action
Thursday, January 16th, 2020
13.01.2020: The Şehit Sorxwin Roboskî and the Şehit Soro Amed Revenge Units carried out actions against factories in Başakşehir, Istanbul that supply clothing and equipment to the Turkish military. The Revenge Units issued a written statement explaining their actions that took place on January 11th, 2020:
"On January 11th, our members organized an action against a factory that makes military clothing for the occupying Turkish army. The factory is located in the PİK Dökümcüler Industrial Estate in the Başakşehir district of Istanbul. 8 minibuses owned by the factory were destroyed as a result of this action. At the same time as this action was carried out, members of our unit also sabotaged a factory on another block located in the same industrial estate. This factory manufactures equipment for military vehicles belonging to the occupying Turkish army. (more…)
Tags: Anti-Militarism, Arson, International Solidarity, Istanbul, Kurdish Struggle, Kurdistan, Revenge Units, Rojava, Sabotage, Turkey
Posted in Direct Action
Thursday, January 16th, 2020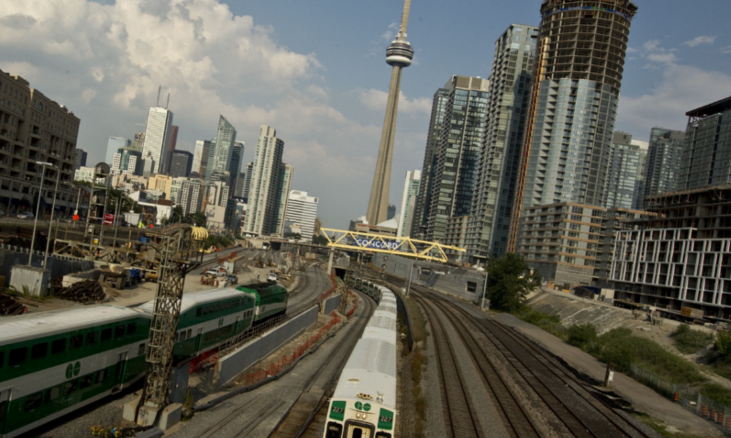 Anonymous submission to North Shore Counter-Info:
This weekend in Toronto, inspired by the actions of Wet'suwet'en land defenders and a recent callout for rail disruptions, some anarchists took to the rails to add our contribution to the building momentum of demonstrations, blockades, and acts of sabotage taking place across Turtle Island.
We debated writing this because, due to a lack of experience and the location we picked, we really couldn't be sure that our attempt at sabotage succeeded. Ultimately, we wanted to share our message of solidarity and commitment to this struggle, and our own reflections and knowledge gained in this first attempt.
Previous posts on this site [1, 2] provide a great starting point for the how-to's of this kind of mission. We picked a site in proximity to a rail junction and used copper wire to mimic a train on the tracks, (hopefully!) halting any rail traffic until the disruption was cleared away. Since we didn't have any jumper cables, which provide a more dependable connection, we quickly scrubbed our connection points with steel wool to make sure there was no rust impeding the connection. (more…)
Tags: Anti-pipelines, Canada, Sabotage, Solidarity Action, Toronto, Wet'suwet'en
Posted in Direct Action
Sunday, January 12th, 2020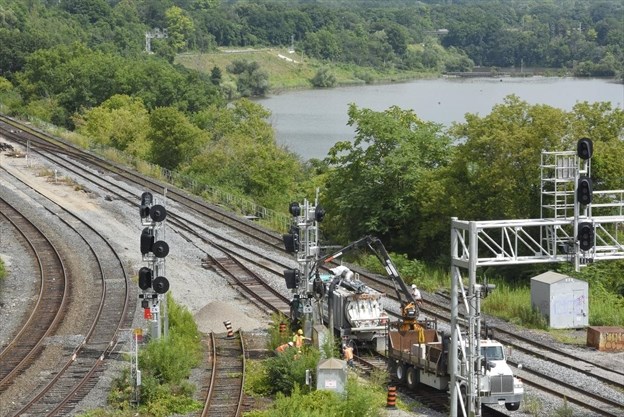 Anonymous submission to North Shore. Callout for rail disruption is here.
A decade ago, in a move that has inspired many, Wet'suwet'en people reoccupied their unceded territories as a way to begun healing and ensuring the land is protected in the ways she needs to sustain Wet'suwet'en people's lives, practices, and continued existence in their traditional territories.
A year ago, the RCMP violently invaded those territories to provide access for industry.
One week ago, the Canadian State criminalized Anuk' nu'at'en – Wet'suwet'en hereditary law – by granting an injunction which criminalizes Indigenous people and their allies should they protect the Yintah from the destructive forces of industry.
We honour these anniversaries with a giant fuck you to the State.
Early this morning, settlers responded to calls of action coming from multiple Wet'suwet'en house groups after they bravely evicted industry from their unceded territories, as well as a call to action for settlers by settlers.
As one small way of pushing back against the colonial violence being enacted by our government we simultaneously disrupted three natural CN and CP railway bottlenecks at strategic locations with the intention and impact of shutting down all rail traffic going in and out of so-called Hamilton. We did this by using copper wires and jumper cables attached to fishplate wires as a way to interfere with the block circuits – see a video here (opens with TOR). The method is safe, easy, relatively low risk, and widely replicable.
CN rail has been and will continue to ship out pipe to storage yards in preparation of construction and have vast, isolated stretches of infrastructure. The first installations of rail had deep, lasting impacts on the colonization of Turtle Island and targeting it today directly effects so-called canada's economy.
While these actions will only serve as a temporary disruption, we hope it sends a strong message: Respecting Indigenous sovereignty – anywhere on Turtle Island – is not optional. We will not be passive.
We hope others throughout Turtle Island – especially settlers – will join us in ensuring this is only the beginning, and make the Coastal GasLink pipeline untenable to both industry and the state in every way they can.
Tags: Anti-pipelines, Canada, Coastal GasLink (Pipeline), Hamilton, Indigenous Struggle, Sabotage, Solidarity Action, Wet'suwet'en
Posted in Direct Action
Sunday, January 12th, 2020
A todxs
Asumimos la autoria de la bomba en el cuartel de la 2ª Compañía del 45º Batallón de la brutal Policía Militar del Estado de São Paulo – PMESP en la calle General Carneiro, la noche del 18-12-2019, en el centro de la ciudad de São Paulo, cercano del Pateo do Collegio (el sitio de fundación de la ciudad), una instalación navideña del banco Santander y un puesto de la también brutal Guardia Civil Metropolitana – GCM a la que también queríamos atacar. Utilizamos una bomba de ruido hecha de una pequeña botella de refresco conteniendo 11 trozos de vidrio puntiagudos para dañar a los policías cercanos.
Fue una represalia por la masacre de Paraisópolis, planificada y fríamente ejecutada el 12-12-2019 por la PMESP y su jefe João Doria, el gobernador fascista de São Paulo, como parte de la guerra contra lxs negrxs y lxs pobres promovida por el estado brasileño. En lugar de enfrentarse a narcotraficantes armados y violentos que les pagan sobornos, la PMESP asesinó a 9 jóvenes indefensxs en una fiesta callejera bajo la aprobación de la extrema derecha. Sus representantes en la política burguesa, como los diputados fascistas Capitán Conte Lopes y Sargento Fahur, diputados provincial y federal de los estados de Sao Paulo y Paraná, respectivamente, celebraron la masacre y dijeron que habrá otros. Doria prometió en 12-2018 que bajo su mando la policía "mataría" y cumplió. (more…)
Tags: Arson, Brazil, Cells of Opposition to the System (NOS), Sabotage, São Paulo
Posted in Direct Action