'Prison Struggle' Archives
Sunday, July 15th, 2018
Clarification: Previously we incorrectly described Freddy Fuentevilla as anarchist in this re-post. Fuentevilla was a militant of a Marxist-Leninist organization in the Chilean region, and currently has never positioned himself in the anarchist ideology the same with his comrades who participated in the bank expropriation for which he was sentenced, namely Marcelo Villaroel and Juan Aliste. They are associated with the insurrectional anarchist idea because of their relations with anarchists and having been seen in the anti-authoritarian space, but it is important to be clear about their positions.
Refractario's note: We learn with joy that comrade Freddy has been released. From here, a strong warm hug, after the death threats of Bernales, the jails in Argentina, the Chilean prisons, the trials and farces up until now, time is filled with experiences in the construction of paths of negation. Today new paths are being opened and old ones taken up again, now back in the streets once more! Without ever forgetting Juan and Marcelo's struggle on the medical and juridical military fronts, respectively, we remember Freddy's words during the trial against him:
"Our stories didn't begin on 18th October 2007, as Juan (Aliste) has explained very well, they are a constant. It's not easy to disengage from them, especially when a hunt is unleashed that is not really aimed at getting someone to court, but on the contrary at their physical annihilation, the annihilation that metaphorically is presenting itself today surgically even buried under tons of cement and iron, not for one year, but for many years (…)
I think these words.. what I feel now is gratitude. But to whom? Gratitude to my mother, because I have no mother, I'm lucky in that respect. To la mia compagna, my comrades, my family, my friends and above all my children's unconditional love.
A hug to all, and the necessary strength will be always there. And…
While poverty persists there will be rebellion." (more…)
Tags: Chile, Freddy Fuentevilla Saa, Juan Aliste Vega, Marcelo Villarroel Sepúlveda, Santiago
Posted in Prison Struggle
Sunday, July 15th, 2018
Kevan Thakrar has now been moved to the Close Supervision Centre at HMP Whitemoor. Please send your post to this address! Please enclose an SAE with your letter (stamped addressed envelope).
Kevan Thakrar A4907AE
HMP Whitemoor
Longhill Road
March
Cambridgeshire
PE15 0PR
Tags: Close Supervision Centre CSC, HMP Whitemoor, Kevan Thakrar, Prison Transfer, UK
Posted in Prison Struggle
Sunday, July 15th, 2018
Surviving cancer & a car accident
We're here to raise money for Eric's partner, and their two children who are currently experiencing financial hardship. Life is already tough as a mother of two with her partner in prison, but she was also recently in a car accident, which thankfully left her in okay shape, but has left her care in unsafe conditions for long distance or highway driving. Even more recently she was diagnosed with thyroid cancer, the severity and treatment of which is still being determined. Treatment for the pain alone will financially destabilize the family, on top of future specialists visit, car repairs, and potential unemployment (due to the chronic pain experienced).
Eric's partner tirelessly supports him, facilitates excellent communication between Eric and the outside world, consistently advocates for his rights inside the prison, emotionally supports him through the political battles on the inside, and drives hours to visit him every week, on top on tending to the needs of their children and working.
The recent developments in her life could have devastating impacts for her and her family. Donations are needed asap as the financial toll of these recent development have already taken effect. All of the funds donated will be used by her to support herself and her children in this difficult time in her life.
We will accept any amount from either debit or credit.
If you have any questions please do not hesitate to contact us at: erickingsupportcrew (at) riseup.net
https://www.gofundme.com/surviving-cancer-and-a-car-accident
https://supportericking.org/
Tags: Eric G. King, International Solidarity, USA
Posted in Prison Struggle
Thursday, July 12th, 2018
The Court has imposed a life sentence plus 25 years on comrade Pola Roupa, adopting the positions of prosecutor Drako in his speech. The life sentence to which Comrade [Nikos] Maziotis was convicted in 2016 for the same attack is not just about rabid revenge against the two unrepentant and consistent rebels who were not delivered to jail in 2013 at the end of the first trial of the Revolutionary Struggle, but who went into illegality in order to continue the actions of the organization. It proves, according to prosecutor Drako's speech, the dangerousness of the actions of the Revolutionary Struggle as a means of undermining and collapsing the economy and the State.
Let's remind that prosecutor Drako in his speech had stated that the attack on the Bank of Greece could cause the collapse of the building and that if the building had collapsed, the financial system and the country's economy would collapse.
The life sentence to Roupa, as for Maziotis, confirms from the enemy's side, that is, the State, the correctness of the strategy of the Revolutionary Struggle, which considered that the major blows to key structures of an already weakened system in crisis, could cause its collapse.
Solidarity to the Revolutionary Struggle

Tags: Athens, Greece, Pola Roupa, Revolutionary Struggle, Trial
Posted in Prison Struggle
Thursday, July 12th, 2018
The May 1st protests that took place at the UIN Yogyakarta area, against the New Yogyakarta International Airport (NYIA) and the monarchy-feudalism related to Sultan Ground/Pakualaman Ground. Resulted in 11 comrades being detained at the Yogyakarta Regional Police Station (Polda Yogyakarta) suspected of destruction and arson of State facilities (a Police Station).
The comrades were supposed to be transferred to Cebongan Prison at the end of June, but due to further investigation, on June 29 only 4 comrades were transferred to Cebongan Prison and another 2 comrades were transferred one week later. (more…)
Tags: Brian Valentino (Ucil), Cebongan Prison, Indonesia, New Yogyakarta International Airport (NYIA), Yogyakarta
Posted in Prison Struggle
Sunday, July 8th, 2018
We are coming back with global week of solidarity with anarchist prisoners. Since last year, a lot has changed in our countries, but the general tendency is going in the worse direction with more repressions applied against anarchists not only in Europe but worldwide. With this in mind, we are calling for sixth annual week of solidarity!
Last year lots of people sent us their reports from different parts of the world and we hope that this year the tradition will grow even bigger. We need to support our comrades! Use this week to spread the information about anarchists behind bars. Don't have prisoners in your country? No worry, support prisoners from other countries in your region or use those days to raise awareness of repression mechanisms and how anarchist communities can fight against them!
Build up security culture, support your local anarchist prisoners and fight back.
Do not hesitate to continue sending your reports to tillallarefree@riseup.net!
Nobody is free till all are free!
Tags: International Solidarity, International Week for Anarchist Prisoners
Posted in Prison Struggle
Sunday, July 8th, 2018
The Anarchist Black Cross is an international network of anarchist groups and individuals engaged in practical solidarity with prisoners and broader anti-repression struggles that started over 100 years ago.
This zine is a resource for anyone wanting to start an Anarchist Black Cross group. It was a collective effort of people from various ABC groups across Europe. We hope you find it inspiring and useful.
Inside you can find articles and resources on:
What is the Anarchist Black Cross and why does it exist?
How do ABC groups organise
What do ABC groups do
An overview of international days of solidarity
Top tips for fundraising
How to keep an ABC group going
Taking care of each other while doing ABC work
Resources
Download a copy for reading (8mb): ABC Zine Small for Download
Download a high resolution version for printing (30mb): ABC Zine Pages – High Res
This zine is dedicated to Anna Campbell. Anna was killed by Turkish forces while fighting alongside Women's Protection Units (YPJ) in the defence of Afrin in March 2018. Anna was a dedicated member of Bristol Anarchist Black Cross and took her commitment to solidarity and mutual aid to her grave.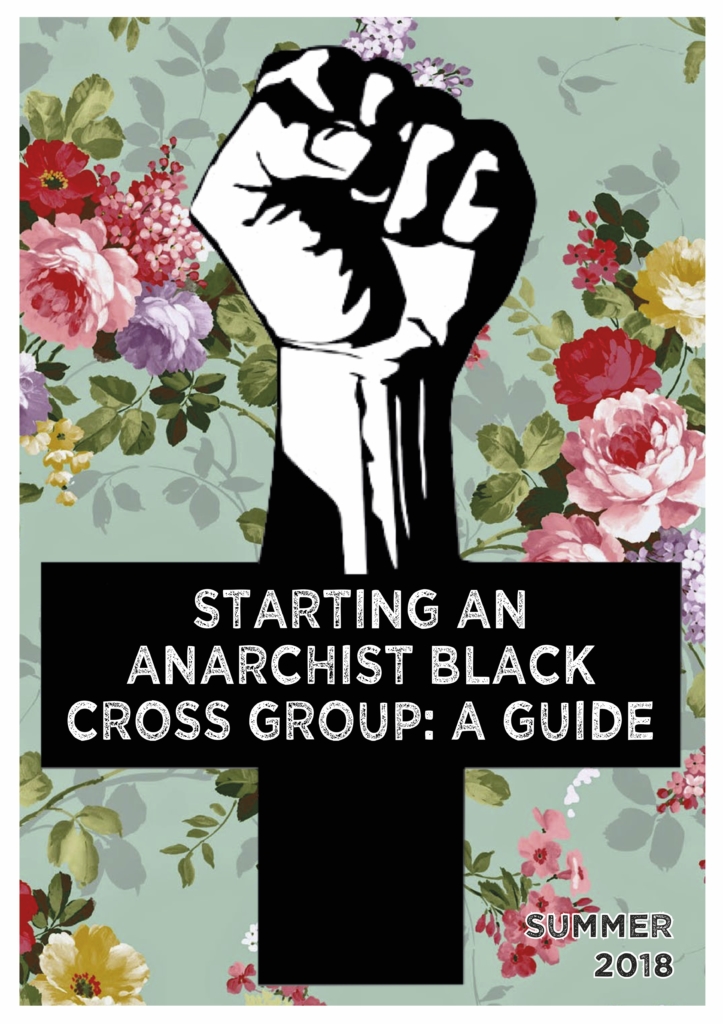 Tags: International Solidarity, PDF, Zine
Posted in Prison Struggle
Friday, July 6th, 2018
Tags: Black International of Anarchists of Praxis, Brian Valentino (Ucil), Flyposter, Indonesia, International Solidarity, Repression, Yogyakarta
Posted in Prison Struggle
Wednesday, July 4th, 2018
"Prison is a milestone in the revolutionaries' path towards freedom. It's an intermediary stop, but not the end" – Conspiracy of Cells of Fire
As of May 1st, 2018 to today (July 4th, 2018), the anarchist prisoners in Yogyakarta have still not faced court proceedings. Information received is that the anarchist prisoners should have been transferred to Cebongan Prison in Sleman on June 29th, 2018, as the prosecutor's office has been holding them in Yogyakarta police station (Polda Yogyakarta) since May 1st for the investigation process. However, the planned transfer was cancelled and the period of detention at Polda Yogyakarta has been extended until July 30th, 2018 on the grounds of further investigation. Our prediction *is* the extended investigation process is due to this case being politicized, it's evident by the many opinions that appear on the surface that the May 1st action was an act of opposition against the government.
As for the condition of the anarchist prisoners of Yogyakarta, one of them, Brian Valentino (UCIL) was taken to hospital due to suffering shortness of breath and stomach problems. Ucil is still recovering now, but he remains in good spirits and is always spreading laughter to other prisoners. As for the other anarchist prisoners, they are all in good health both physically and psychologically, however we know the pressure they are under from various parties, especially the police and the state.
We will continue to provide information on the situation of the anarchist prisoners and the progress of the case. Thank you to all the friends who have shown solidarity for the anarchist prisoners of Yogyakarta.
"Unfortunately the dream we carry in our hearts is too great to avoid the risk of finding ourselves up against the monstrous wall of authority raised in defense of the state and capital" – Nicola Gai
Anarchist Black Cross Indonesia

More information:
Instagram account: @palang__hitam
Website: palanghitam.noblogs.org
Email: civilrebellion@riseup.net
Tags: Brian Valentino (Ucil), Indonesia, Repression, Yogyakarta
Posted in Prison Struggle
Tuesday, July 3rd, 2018
ALERTA ALERTA
EMERGENCY REPORT
The Bulgarian Ministry of Justice has taken repressive measures agaisnt members and suspected members of the Bulgarian Prisoners' Association.
The Ministry of Justice is openly giving false punishments and harrassing members and suspected members of our union after a report by us was sent to the European Council of Ministries exposing the lies in a fake report given by the Bulgarian government.
We are in need of instant support and solidarity.
Please organise rallies and protests at your closest Bulgarian embassy or consulate.
Demand that the Ministry of Justice stop their repression of the Bulgarian Prisoners' Association.
Our slogan for the cause is
"When injustice becomes law
Resistance becomes duty"
Tags: Bulgaria, Bulgarian Prisoners' Rehabilitation Association, Repression
Posted in Prison Struggle
Tuesday, July 3rd, 2018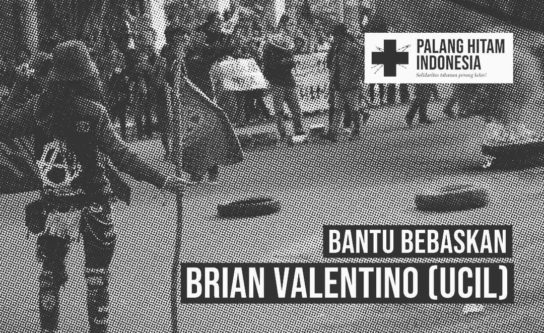 Our comrade Brian Valentino is being held in Polda prison Yogyakarta, the main police headquarter of Yogyakarta (special feudal region within Central Java territory)
Since the day of his arrest, May 1st until May 16th 2018, our comrade, who were beaten and tortured, have been denied of his rights for legal advocate or lawyer. Ever since he was arrested it's already 15 days of interrogation without the company of a lawyer or advocate.The police or the legal aid haven't gave us a clear reason about this, therefore we are not sure that whether the police or the legal advocate who refuse to help him.
To be clear, we received information from Brian Valentino's dad who have just visited him after a week and he make sure that Brian was the only of the arrestees who haven't given any legal aid for 15 days since arrest.
Therefore we urge to the comrades national and international to strengthen solidarity with Brian Valentino, our dear anarchist friend, who have been refused of his rights for legal aid. We are not limiting the solidarity, it can be legal or whatever. (more…)
Tags: Brian Valentino (Ucil), Indonesia
Posted in Prison Struggle
Sunday, November 26th, 2017
Corrected version received from Anarhija (27/11/2017)
Benevento 14 August 1878 – Turin 16 November 2017
The Trial Against Malefactors[1]

"The Union of Egoists is your instrument, it is the sword with which you increase your natural strength; the Union exists thanks to you. Society, on the other hand, demands much from you and it exists without you; in short, society is sacred, Union is yours; society uses you, the Union–you use it " – Stirner
"Gentlemen, the time of life is short … if we live, we live to tread on kings" – Shakespeare, Henry IV
"I work for every crime I have committed in my life, I'm afraid of every desire I have not satisfied in my life" – Senna Hoy
I want to be as clear as possible, my words sound like an admission of guilt. As far as it is possible to belong to an instrument, to a technique, I claim with pride my affiliation with FAI-FRI. With pride I recognize it throughout its history. I belong in full and my contribution is signed by the "Olga Cell". If this farce was limited to me and Nicola I would be silent today. But you have involved a significant part of all those who have shown solidarity in these years, among them my dearest friends.
At this point I cannot refrain from telling my own story, by silence I would be complicit with the attempt by you to strike at an important part of the anarchist movement. Comrades dragged behind bars and tried not for what they did but for what they are: anarchists. Processed and arrested not for having claimed, like I did, an action with the acronym FAI-FRI, but for having participated in assemblies, written in newspapers and blogs even more simply giving solidarity to their comrades during a trial. I will not take shelter behind these comrades.
(more…)
Tags: Alfredo Cospito, Analysis, Informal Anarchist Federation (FAI), International Revolutionary Front, Italy, Letter, Nicola Gai, Nucleo Olga FAI/FRI, Operation Scripta Manent, Roberto Adinolfi
Posted in Prison Struggle
Sunday, November 26th, 2017
From Davide's weekly phone call with his relatives, we learn that:
Davide will continue the long-term hunger strike, started on November 4, until his total solitary confinement, by article 14bis, is revoked.
Our comrade calls on everyone for direct solidarity.
He strengths his closeness to comrades in AS2 [high-security prison sections].
He has repeatedly stressed the need for a revolutionary solidarity.
He is in high spirits, but he has already lost 13 kilos [28 lb].
CNA [Croce Nera Anarchica]
Tags: Davide Delogu, Hunger Strike, Italy
Posted in Prison Struggle
Thursday, November 23rd, 2017
On 28/10, Konstantinos (Dinos) Yagtzoglou is arrested by armed assassins of the E.K.A.M. in Athens. He is accused of sending a parcel bomb to former technocrat prime minister Loukas Papademos, who was injured by the attack inside his car. The other charges against him are for explosive packages found at the same time as the attack and also the oppressive Article 187A, for participation in a criminal organization, alleged membership of Conspiracy of Cells of Fire, the group that claimed one of the explosive packages.
We do not care for democracy, for the media spectacle and the cop mentality that is the junta of innocence or guilt. We do not play their game of justice, where the pieces are already placed against us, neither for the state that sows terror, the self imposed fear that permeates a passive society. What we care for is the continuation of the armed struggle against the necropolis of authority.
Strength to our anarchist comrade Dinos Yagtzoglou.
Soul and Body, nothing is over, the conflict continues!

Chaotic and Individualist Anarchists
Tags: Athens, Conspiracy of Cells of Fire, Flyposter, Greece, Konstantinos Yagtzoglou, Loukas Papadimos
Posted in Prison Struggle
Wednesday, November 22nd, 2017
16/11/2017
To the Court of Turin
Today, as well as for all the future hearings of this trial that sees me accused along with my brothers, sisters, but above all anarchist comrades, I will not give you the satisfaction of seeing my face in a courtroom of this tribunal.
I have never gone to the courtrooms where my funeral was being prepared in the past and I will not do so now!
I am anarchist, individualist, anti-authoritarian and above all I am for the insurrection, which has as one of its primary goals that of destroying places of death like this one and the prisons.
I will not be part of the spectacle set up by a judge who, suffering from hunger cramps, has put himself the payroll of a State that I do not recognize, being a citizen of the world in flight from its borders; I will not be there to listen to his delusions nor wait for the end to hear someone judge me "guilty or innocent." (more…)
Tags: CNA Italia, Counter-info, Gioacchino Somma, Italy, Letter, Operation Scripta Manent, RadioAzione, Repression, Trial, Turin
Posted in Prison Struggle