Posts Tagged 'Arson'
Sunday, October 5th, 2014
Translated from linksunten.indymedia.org by anarchist comrade Marco Camenisch. Translated from Italian by act for freedom now.
In the night between 26th and 27th July 2014 we tossed molotov bottles at several 'Bayer AG' vehicles – and with this action we started off our Tendency of Eco Struggle.
Poisoning and exploiting
During the first world war 'Friedr. Bayer & Co' (which later became 'Bayer AG') produced explosives and chemicals for war purposes. Their troubles in getting supplies were not due to humanitarian scruples but to security risks and lack of labour force. As soon as the war turned into trench warfare gas begun to be strategically used as a weapon, and Bayer begun to supply the army with tens of thousands of tons of various types of gas.
Not content with their turnover, 'Friedr. Bayer & Co' also formed alliances with other chemical companies in a 'community of interest' following the example of the American Trusts of the time.
The economic crisis that followed the war didn't last long, and in 1925 nine chemical companies led by 'BASF' formed 'JG Farben'.
At the beginning (1926), 'JG Farben' didn't embrace the aspirations of the national-socialist party, but then they realized that their production of synthetic petrol couldn't function without funding. Back in 1932, a year before the electoral victory of NSDAP (German National-Socialist Workers' Party), the company made contact with Hitler and obtained his support. In order to guarantee stability in their profits, 'JG Farben' thought it useful to contribute to the electoral expenses of the NSDAP with about 400,000 Reichsmark (German marks). Since then their cooperation with the Nazi regime flourished almost without frictions.
Almost the entire board of directors of the company became members of the NSDAP, while monopolization made 'JG Farben' the fourth most important company in the world.
During the Spanish Civil war, the company provided financial support to Franco's troops, while in Guernica the Luftwaffe had the chance to test an incendiary bomb produced by 'JG Farben' on civilians. During the second world war 'JG Farben' was committed to the production of war weaponry and was one of the responsible for the murder and exploitation of prisoners in concentration camps.
As soon as 'JG Farben' discovered a suitable site for production near Auschwitz, they started to seek for a hard labour force. In February 1941 Carl Krauch, an important member of 'BASF'/'JG Farben', wrote a letter to Hermann Goring asking him to convince Himmler to use prisoners in concentration camps as slave-workers in the plant of Buna. From the collaboration with 'JG Farben' Himmler expected the supply of materials necessary to expand the concentration camp in Auschwitz. In this regard he ordered Karl Wolff to forge a strict alliance with 'JG Farben'. (more…)
Tags: Arson, Bayer AG, Biotechnology, Germany, Molotovs
Posted in Direct Action
Sunday, October 5th, 2014
Anarchists in Australia issue a call out for decentralised attacks, disorder, riots and sabotage around the topic of the G20.
The G20 is meeting in Brisbane in November. This elite decision making body epitomises the undemocratic nature of state-sponsored global capitalism; delegates from the 20 wealthiest economic zones make self-serving proclamations which affect everyone, without open discussion or oversight. …
We are calling for people to form affinity groups in their home towns and
autonomously organise decentralised direct action against the G20 and the capitalist occupation of our lives.
See you on the streets!!
http://planbg20.wordpress.com/
Tags: Arson, Australia, Brisbane, Fuck the Law, G20, Insurrection, Riots, Sabotage
Posted in Autonomy
Sunday, October 5th, 2014
People of Kobane, hear us. In this bitter hour of the inhuman threat, we see you freedom lovers in the world and we call to you: take courage. The city of Kobane is surrounded by the ISIS-murderers. On three sides ISIS confronts the city. If they take the city. it will inevitably lead to a massacre of the remaining Kurdish people on site. They have no way to flee to the north, because there already waiting are the Turkish army …
Turkey will decide at the present day on the extension of the 'anti-terrorist' struggle. This will mainly affect Kurdish people in Syria, which they as well as the PKK (Kurdish Peoples Party) stand on the Turkish terror list. Turkey's fear of the Kurdish people is greater than of the ISIS-fighters. For example, Turkey supports the ISIS-fighters to their best of their will, for example, at border crossings to Syria or arms shipments that were observed by Kurdish people, or the medical care of injured ISIS-fighters in Turkish territory. On the Turkish side of the border, the Turkish army is using force of arms against all those Kurdish people trying to come to Kobane to oppose the corruption. Clashes occur daily there between Turkish security forces and Kurdish people who come from all over Turkey to help the trapped fighters of YPG in Kobane.
Tonight we have attacked the Turkish State in the NATO hinterland to brand it as an inhuman actor in this conflict. Two vehicles of the Turkish State – representatives of the Embassy are burned … At the same time, we appeal to everyone, not to stand idly by, ignite the solidarity for our brothers and sisters.
We tremble with the combatants, but their determination is our courage. We will not abandon the ideals and freedom. Maximum global solidarity!
Long live freedom!
In Memory of Berivan Sason, fallen but never dead!
Commando Berivan Sason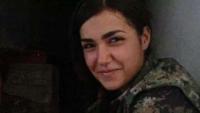 NB: Ceylan Ozalp (Code Name: Berivan Sason) was an active fighter and leader with several comrades in the northern Syrian Kurdish city Kobanê in armed resistance against the ISIS/Daesh.
Tags: Arson, Berlin, Car Burning, Commando Berivan Sason, Germany, International Solidarity, Islamic State in Iraq and Syria (ISIS), Sabotage, Turkey
Posted in Direct Action
Saturday, September 27th, 2014
via contrainfo:
Various cells have initiated a series of small acts of sabotage in Costa Rica for months now, yet we really didn't expect that our action would have such a strong impact. It is the first action of this type in this filthy country in many, many years…
For this reason we saw the need to claim responsibility for this action, thinking that many more people would gain strength and shake off the fear that torments us every day, this fear that doesn't let us go any farther…
The technological control is steadily increasing, that's why we decided to take control of our lives for a few moments and carry out this action, which is not an end in itself but the means by which we get revenge for our slavery. On Thursday, June 19th, 2014 we particularly attacked a butcher shop in Cartago with an incendiary device. The fire exceeded our expectations, and according to reports in the Press the total damages were more than 40,000 dollars. The meat industry is a clear reflection of this society: domestication, minimum respect toward nature, and money as a sacred god behind every move. (more…)
Tags: ALF, Animal Liberation, Arson, Cartago, Costa Rica, Earth Liberation Front, Informal Anarchist Federation (FAI), International Revolutionary Front, Sabotage, Savages of the Earth - ELF/ALF/FAI/FRI
Posted in Direct Action
Tuesday, September 16th, 2014
DOWNLOAD FLV VIDEO: Police car burned
In solidarity with anarchist prisoners all over the world, in the morning of Saturday 30th August 2014, we made an arson attack on a police car, which stood in the street in front of the station Truhlářova in Ústí nad Labem. The event has become a fragment of a mosaic of solidarity activities during the International Week of Anarchist Prisoners. It was announced for 23 to 30 August 2014.
Francesco Puglisi, André Mazurek, Yiannis Dimitrakis, Olegovich Igor Kharchenko, Rebecca Rubin, Bill Dunne, Nikos Maziotis and many others, known and unknown. They were imprisoned for their anarchist attitudes and actions. Our arson attack against the police is a solidarity message sent to all of them. The communication of this direct action is simple. In the ongoing class war the State puts in jail the people when they actively resist. A good sign of solidarity with the imprisoned comrades is therefore continuing the resistance. In opposition to the same goals with the same means that our friends often chose before being placing in the cells of the State.
There is no doubt that the purpose of prison is not only isolation and the subjection of detainees. In a broader sense, it is their task to influence those who survive outside of a prison cell. They intimidate every resisting person and try to break his/her will to fight. Anarchist groups around the world show that to achieve this goal is virtually impossible. While the States imprison many anarchists, others -despite the risks- continue to practice rebellion. Our arson attack in Ústí nad Labem is a powerful reminder that suffocating our friends behind the prison walls will not smother our libertarian will to resist. On the contrary, every act of State repression against the anarchist movement recreates other rebellious passions. They manifest themselves in a variety of direct actions and will continue until all the comrades leave prison.
Proletarian Solidarity Cell / Network Revolutionary Cells – 30th August 2014
Tags: Arson, Czech Republic, Fuck the Law, International Solidarity, International Week for Anarchist Prisoners, Network Revolutionary Cells, Proletarian Solidarity Cell / Network Revolutionary Cells, Ústí nad Labem
Posted in Direct Action
Monday, September 15th, 2014
From Actforfree, via an Italian translation by imprisoned eco-anarchist Marco Camenisch:
For almost 20 years company Sodexo has been the target of people like us, who are struggling against the racist and neo-colonialist system. It started in 1997, when Sodexo offered to take on catering and other services destined to refugees in the knowledge this would result in a huge turnover. Since then Sodexo has been internationally known as a company who became a big multinational operating in many countries under low cost management, i.e. by racially reducing human life to a question of figures.
After the justice sector was privatized in Great Britain, Sodexo took on the management of 5 prisons. In this case too, people without the status of citizens were put in the hands of private companies by the State in exchange of huge amounts of money. According to economy laws these companies gained total power in the exploitation of their resources. And they've been saving on human lives first and foremost (…)
Greetings to the rebels locked up in one of the British Sodexo jails, who rose up in March when 50 prisoners took control of an entire prison unit for a remarkable length of time, and to the group that gave us news of this and attacked the court of Yate with gas and petrol.
Actions against Sodexo were recently carried out also in this country: on 28/10/2013 and on 17/6/2014 unknown people set Sodexo vehicles on fire (1 and 2).
During a No-Border Camp in Brussels, a Sodexo building had all its windows smashed and another one was flooded with oil.
Following the abuses of those who want to govern migration in Berlin and elsewhere, we think it necessary to widen these practices of attack and at the same time to develop a strategy aimed at damaging the deportation machine well beyond symbolic gestures.
After the arrest of Bernhard of K.O.M.I.T.E.E., history is repeating itself and we all should take the occasion to gather new strength and knowledge. Here is our contribution in a beautiful night: we dedicate the arson of a Sodexo vehicle in Neukolln to Bernhard, Peter and Thomas, who almost managed to blow up a jail in Grunau 1995, following a string of deportations, and who had to go on the run until today; unfortunately Bernhard was arrested at the beginning of July 2014 in Venezuela and is awaiting extradition to Germany.
We agree with the communiqué issued by the comrades of the three, which we quote here: "What's happening on the borders outside the EU every day, the super-armed Frontex apparatus, the inhuman conditions in German migrants' detention camps and also the struggle of people living as clandestine demonstrate how courageous and visionary was the attempt of the comrades at putting an end to this practice of the system."
…
It's time we remembered the past: not only the K.O.M.I.T.E.E but also the Revolutionary Cells (RZ) who have given strong contributions to this struggle.
Let's consider what has been done, let's think of new things to do, new strategies for the struggle against state racism and exploitation. Let's increase the pressure on the bosses and let's make space to a new liberated world.
Fire to Sodexo and to all the exploiters in this world order that despises humanity. If people are dying it is our duty to act and to intensify the struggle against those who only care for profit and don't give a shit of human lives.
Burning vehicles can only be small lights in the sky of resistance, many small stars form a constellation, all together they make a bright night.

Komitee Galaxis
Tags: Arson, Berlin, Bernhard Heidbreder, Germany, K.O.M.I.T.E.E., Marco Camenisch, Revolutionary Cells (RZ), Sabotage, Sodexo
Posted in Direct Action
Sunday, September 14th, 2014
#communique
Through fire, we sent our direct solidarity to those fighters and arrested comrades who stood against the eviction of the State in Pandang Raya, Makassar, South Sulawesi. We deeply feel connected with those people, although we haven't seen each other. But your stories, your spirits and your courage, reached us here who are hiding in the dark and awaiting our momentum to hit back at the enemies. (more…)
Tags: Arson, Indonesia, International Conspiracy for Revenge, Manado, Padang Raya, Pandang Raya, RO-FAI (Indonesia Section), Solidarity Action
Posted in Direct Action
Saturday, September 6th, 2014
From the midst of the terror-fervor, the advance of the surveillance state, and display of force by the law.
This is to report incendiary action bringing life to our hatred for the police, inkeeping with our wider effort for the eradication of authority and it's civilisation and with not a step back before repression which fails to inhibit us…
It took place in Keynsham (on 3rd September) at the police-station where a fleet of support group vans and other marked force vehicles are kept close to the ring-road which skirts Bristol. We rigged all three mobile-CCTV vans at their charging station inside the perimeter to the side of the cop-den with short fuses, then more fuel in containers was primed to incinerate an extra riot squad minibus parked to the front after we'd left the area. When the fires were detected, the riot bus and at least one of the camera vans were already burnt. According to the media an individual was arrested shortly after, who they are probably even now dimly realising they have no evidence to charge because we alone are responsible for the blaze under their snouts.
The police-station is situated close to the massive Keynsham Police Centre due to now open which is also to assimilate the functions of the old Bath and Radstock stations as part of a newly-constructed series of the force's multi-purpose detention suites, crime investigation centres, an operations base and the tri-force firearms facility which was burned down by the hands of anarchists one year ago. (more…)
Tags: Arson, Bristol, Chile, Freddy Fuentevilla Saa, Fuck the Law, Informal Anarchist Federation (FAI), Juan Aliste Vega, Keynsham, Marcelo Villarroel Sepúlveda, Solidarity Action, UK, Uncivil Disobedients / Informal Anarchist Federation
Posted in Direct Action
Friday, September 5th, 2014
Bristol: Arrest after suspected arson attack at Keynsham police station (03 Sept)
A man has been arrested after two police vehicles were damaged in a fire at Keynsham police station.
The Avon and Somerset force vehicles – a safety camera van and a support group minibus – were damaged in the blaze in the early hours of this morning.
A police officer discovered the small fire in the yard at the Bath Hill site at around 3.20am and called Avon Fire and Rescue Service.
No-one had to be evacuated from the police station because of the fire.
A man who was in the area at the time was arrested and was being questioned this evening.
–
Brighton: Police car torched in suspected twin Church Street arson attack (02 Sept)
Police officers are investigating an arson attack which claimed one of their own cars.
The police car is thought to have been set fire to deliberately just half an hour after a bin containing paper and recycling went up in the same street.
The two blazes happened in Church Street, Brighton, in the early hours of yesterday.
The car was parked and unattended on the corner of Tichborne Street, Brighton, only about 50m away from the bin fire, which was outside the Mash Tun on the corner of New Road.
A fire crew from Preston Circus arrived to tackle the first blaze at about 2.30pm before returning to their station.
Just ten minutes later, they were called again to put out the police car using foam extinguishers and hoses.
The back half of the police car was destroyed.
Not one step back, arson the cops!
Tags: Arson, Fuck the Law, UK
Posted in Direct Action
Saturday, August 30th, 2014
In the context of the NATO summit in Newport, a cell of the Federazione Anarchica Informale (FAI) has struck BAE Systems in Filton, Bristol:
We mounted our attack against the BAE Systems arms factory in the Filton area of Bristol by setting a fire against the fuel tank outside the onsite Advanced Technology Centre (Impact Facility – High Power Electro Magnetic Facility section) on August 29th. Today we now announce carrying this out in the context of the NATO summit in Newport in five days. Britain is rife with military industrial complex structures all year round and everyone can draw her or his own conclusion.
BAE Systems are possibly the largest so called defence multinational and they are Britain's largest manufacturing employer. Some of their major projects with the British Armed Forces alone are the NATO Eurofighter jets and nuclear submarines.
From artillery and aerial drones with specialist communication systems to the Israeli Air Force F16 fighter bombers and the shackles used on detainees in Guantánamo Bay you can find BAE Systems across the world behind imperialist conquest and the death or immiseration of millions. The company now has branches in criminal intelligence and investigation that deal with matters like cyber threats to the banking industry and was contracted by the European Union to devise the Strategic Crime and Immigration Information Management System : essentially an international police database. They are in line to profit from managing the transition of analytics from analysis of physical locations to analysis of individuals and how they interact for the advantage of law enforcement and intelligence agencies.
The factory where we hit produces hardware including that of naval frigates and combat vehicles and there hundreds of staff with the Advanced Technology Centre design cutting edge weaponry for global markets. Just a few of their specialities are :
Abnormal behaviour detection & video analytics
Bio-inspired technology
Micro & nanotechnology and smart materials
Technologies for covert & secure operations
BAE Systems are at the forefront of military robotics as well as the latest innovations such as cloaking devices for tanks and body armour formed from liquid to make the modern flesh and blood killing machine even more agile and deadly. Look to their armoured land vehicles which are autonomous of human supervision (like those patrolling the Israeli-Gaza and Israeli-Lebanon border zones) or the tiny above ground or under water machines modelled on insects for audio-visual reconnaissance to see a sign of our future they are preparing.
The company make explicit reference to the age of asymmetric warfare and the crossover from use of their products on the battle field to use within society at large : a common phenomenon in the sector. A case to illustrate this is the high power BAE Systems night vision gear finding its way into the civilian surveillance camera market to advance the project making open prisons out of the urban centres and anywhere it is needed to protect the system and its commodities.
Need we write more to demonstrate how technological development under the civilised power structure is leading us to a desolate automated landscape of near total dominance and potential annihilation? The hour is late and the brave new world with amplified demand for submission will be the price for our indifference.
To go after them on what they thought was safe ground is what we decided to return in kind for the business BAE Systems have chosen. Through the attack we are with those incarcerated for their own path towards anarchy :
Gianluca Iacovacci and Adriano Antonacci
Marco Camenisch
Nicola Gai and Alfredo Cospito
Every year they spend inside, the destructive acts will multiply. Honour also to fighters of days gone by who walked armed against dominance in their time.
FAI "Sacco & Vanzetti" Circle of Propaganda by Life & by Deed
August 23-30, Anarchist Prisoners Global Week of Solidarity!
Tags: Adriano Antonacci, Alfredo Cospito, Arson, BAE Systems, Bristol, FAI "Sacco & Vanzetti" Circle of Propaganda by Life & by Deed, Filton, Gianluca Iacovacci, Informal Anarchist Federation (FAI), International Week for Anarchist Prisoners, Marco Camenisch, NATO, Nicola Gai, UK
Posted in Direct Action
Saturday, August 30th, 2014
Nazi squat 'Ramiro Ledesma' in Madrid burned and painted with slogan-threat. Call today 30th August at 18:00 for antifascist action. Fire was set at the door of the fascist social centre and a slogan written "Get out of our neighborhoods" on the facade. The industrial building was 'squatted' early last week by a group of Nazi-Fascist "Republican Social Movement" (MSR), in the district of Tetuan, Madrid, named 'Ramiro Ledesma', and it suffered an assault in the early hours of yesterday.

Popular Call to antifascist action
Anti-fascist demonstration in Tetouan district against the occupation of a building by the neo-Nazi party ideology MSR.
Saturday, 30 August 2014 at 18:00. From the Plaza de las Palomas (officially Plaza del Canal de Isabel II).
Death to fascism and nationalism.
Tags: Arson, Demo, Madrid, Nazi squat 'Ramiro Ledesma', Spain
Posted in Anti-Fascist
Friday, August 29th, 2014
We took action in the build up to the NATO summit who will meet in Newport to continue their power mongering disguised as benevolent international peacekeeping. To be clear, this 'peace' they want to keep is that of the capitalist order: the 'peace' of producing, consuming and obeying.
NATOs rhetoric of democracy and human rights hides its aggressive colonisation force as it moves into areas strategic for resources and political control. Meanwhile, on the 'home front' the role of suppressing the 'internal enemy' is quite clear. NATO, aware of the insurrection that flared up during the 'Arab Spring' just below the Mediterranean border outlined the 'Urban Operations in the year 2020' report envisaging "scenarios of armies engaged manually to suffocate the revolts of the poor in the suburbs of big western towns". The powers that be are clearly honing this type of counter-insurgency warfare as much as interstate military conflict in the darkening future of further societal breakdown, economic and ecological catastrophes.
We chose the Army Cadet base in north-east Bristol, burning 1 car and 1 minibus. as an example of the ways in which militarisation works its way into the fabric of daily life. In recent years, Schools Commissioner Elizabeth Sidewell suggested that every school should have a combined Cadet force "to increase the armed forces everyday contact and influence with young people" in order to ensure the continued support of the population. The presence of the military even in schools is presented as just a natural part of 'community' and that competition, discipline and top down obedience are necessary characteristics.
We are in solidarity with those who took to the streets 3 years ago in August 2011, as well as those who have recently been on the streets of Ferguson, another area currently receiving military treatment. Following these insurrectionary moments the government saw one of the functions of its push for more cadets and military involvement in education in general as being to keep young people out of trouble and from being 'anti-social'. The Phoenix School in Oldham, military academies and others are all manifestations of this promotion of blind discipline and nationalism.
FIRE TO THE MILITARY!

Random Anarchists
Tags: Army Cadets, Arson, Bristol, NATO, UK
Posted in Direct Action
Monday, July 21st, 2014
via contra-info:
In the early hours of Sunday, July 20th, we attacked the bastards of the MAT anti-riot squad with Molotov cocktails at the headquarters of Greece's socialist PASOK co-ruling party located in Charilaou Trikoupi Street, Exarchia, as a minimum act of solidarity with urban guerrilla fighter Nikos Maziotis…
The States are the only terrorists. Solidarity with urban guerrilla fighters!
Strength and solidarity to anarchist combatant Nikos Maziotis, and Pola Roupa who has a bounty on her head.
Tags: Arson, Athens, Exarchia, Greece, Nikos Maziotis, Pola Roupa, Revolutionary Struggle, Solidarity Action
Posted in Direct Action
Saturday, July 19th, 2014
We receive and transmit with the following editorial note:
With regard to "warning signals" or "phone calls" prior to explosive attacks, this is part of the tradition of many countries' urban guerrilla groups, and it aims to prevent unnecessary loss of life and injuries. Many of these radical groups don't need to issue warnings for their attacks, as they are carried out with a different set of operating parameters – often targeting property in such a way that unintended harm does not result to humans or non-human animals. There is also security, logistical, technical and repressive factors, but generally speaking, the nihilist, anarchist and anti-civilisation tendencies are separated from authoritarianism, conservatism and fascism by this regard, by the priority placed on rejecting any attack which has as a result indiscriminate loss of life and mass injuries for the base population. We presume these parameters are the "encrypted codes" which the Nihilist Sect of Free Death refers to in the communique below.
–
THE NIHILIST SECT OF FREE DEATH: OPENING UP AND CLAIMING OF INCENDIARY ATTACKS
"I teach you the Overman! He is that sea; in him your great contempt can go under."
The Nihilist Sect of Free Death is based on the precise points of a project and experiment:
1° – The attack on society and its values, such as morality, ethics, equality, democracy, legality, law, etc.
2° – The rejection of all legal and juridical issues.
3° – The Nihilist Sect of Free Death is unique, and denies any pact of federation or association with other groups, even if they had "affinity" with the project.
4° – The Nihilist Sect of Free Death doesn't make recourse to warning signals or "phone calls", but any Attack carried out successfully or only attempted, will go under specific encrypted codes in order to avoid "confusion" as for all the judicial ethical body of society and everybody else who want to use it for their own "purposes".
5° – Against so-called "heterogeneous" or generalized solidarity, which is bound to affect the specificity of the project.
6° – The Nihilist Sect of Free Death's "own" claim in specific cases, such as the case where an individual who's not part of the pact of association is indirectly involved in it under the form of imprisonment..
The die is cast…
PS: To begin the experiment, various incendiary attacks were successfully carried out against mobile objects in the mess of the metropolis called "Rome".

Nihilist Sect of the Free Death
Tags: Arson, Italy, Nihilist Sect of Free Death, Rome
Posted in Direct Action
Sunday, July 6th, 2014
via contra-info:
We demand nothing less than the destruction of the beast that keeps the system running.
The ruling democrats strike back with full force. Amid the crisis, they reveal their true face. A face full of enthusiasm, which humiliates, tortures, incarcerates or murders people; a face which smiles happily at the cameras of the world, while thousands of cops break up any resistance with bludgeon and tear gas just around the corner.
However they're not yet pleased with that. Having managed to break up the resistance in the streets, the dogs of the system have now devoted themselves to crushing every resistance that still exists in prisons, through the total isolation of the prisoners. The domination uses the current intimidation of the great silent majority to take revenge on those who littered Greece in December 2008 with a conflagration. Arising from the revolt, guerrilla groups made the stiff gentlemen in Brussels gasp. (more…)
Tags: Arson, Germany, Greece, International Solidarity, Subversives of the nihilist deed
Posted in Direct Action