Posts Tagged 'Berlin'
Sunday, October 5th, 2014
People of Kobane, hear us. In this bitter hour of the inhuman threat, we see you freedom lovers in the world and we call to you: take courage. The city of Kobane is surrounded by the ISIS-murderers. On three sides ISIS confronts the city. If they take the city. it will inevitably lead to a massacre of the remaining Kurdish people on site. They have no way to flee to the north, because there already waiting are the Turkish army …
Turkey will decide at the present day on the extension of the 'anti-terrorist' struggle. This will mainly affect Kurdish people in Syria, which they as well as the PKK (Kurdish Peoples Party) stand on the Turkish terror list. Turkey's fear of the Kurdish people is greater than of the ISIS-fighters. For example, Turkey supports the ISIS-fighters to their best of their will, for example, at border crossings to Syria or arms shipments that were observed by Kurdish people, or the medical care of injured ISIS-fighters in Turkish territory. On the Turkish side of the border, the Turkish army is using force of arms against all those Kurdish people trying to come to Kobane to oppose the corruption. Clashes occur daily there between Turkish security forces and Kurdish people who come from all over Turkey to help the trapped fighters of YPG in Kobane.
Tonight we have attacked the Turkish State in the NATO hinterland to brand it as an inhuman actor in this conflict. Two vehicles of the Turkish State – representatives of the Embassy are burned … At the same time, we appeal to everyone, not to stand idly by, ignite the solidarity for our brothers and sisters.
We tremble with the combatants, but their determination is our courage. We will not abandon the ideals and freedom. Maximum global solidarity!
Long live freedom!
In Memory of Berivan Sason, fallen but never dead!
Commando Berivan Sason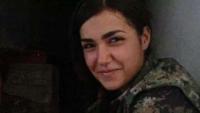 NB: Ceylan Ozalp (Code Name: Berivan Sason) was an active fighter and leader with several comrades in the northern Syrian Kurdish city Kobanê in armed resistance against the ISIS/Daesh.
Tags: Arson, Berlin, Car Burning, Commando Berivan Sason, Germany, International Solidarity, Islamic State in Iraq and Syria (ISIS), Sabotage, Turkey
Posted in Direct Action
Monday, September 15th, 2014
From Actforfree, via an Italian translation by imprisoned eco-anarchist Marco Camenisch:
For almost 20 years company Sodexo has been the target of people like us, who are struggling against the racist and neo-colonialist system. It started in 1997, when Sodexo offered to take on catering and other services destined to refugees in the knowledge this would result in a huge turnover. Since then Sodexo has been internationally known as a company who became a big multinational operating in many countries under low cost management, i.e. by racially reducing human life to a question of figures.
After the justice sector was privatized in Great Britain, Sodexo took on the management of 5 prisons. In this case too, people without the status of citizens were put in the hands of private companies by the State in exchange of huge amounts of money. According to economy laws these companies gained total power in the exploitation of their resources. And they've been saving on human lives first and foremost (…)
Greetings to the rebels locked up in one of the British Sodexo jails, who rose up in March when 50 prisoners took control of an entire prison unit for a remarkable length of time, and to the group that gave us news of this and attacked the court of Yate with gas and petrol.
Actions against Sodexo were recently carried out also in this country: on 28/10/2013 and on 17/6/2014 unknown people set Sodexo vehicles on fire (1 and 2).
During a No-Border Camp in Brussels, a Sodexo building had all its windows smashed and another one was flooded with oil.
Following the abuses of those who want to govern migration in Berlin and elsewhere, we think it necessary to widen these practices of attack and at the same time to develop a strategy aimed at damaging the deportation machine well beyond symbolic gestures.
After the arrest of Bernhard of K.O.M.I.T.E.E., history is repeating itself and we all should take the occasion to gather new strength and knowledge. Here is our contribution in a beautiful night: we dedicate the arson of a Sodexo vehicle in Neukolln to Bernhard, Peter and Thomas, who almost managed to blow up a jail in Grunau 1995, following a string of deportations, and who had to go on the run until today; unfortunately Bernhard was arrested at the beginning of July 2014 in Venezuela and is awaiting extradition to Germany.
We agree with the communiqué issued by the comrades of the three, which we quote here: "What's happening on the borders outside the EU every day, the super-armed Frontex apparatus, the inhuman conditions in German migrants' detention camps and also the struggle of people living as clandestine demonstrate how courageous and visionary was the attempt of the comrades at putting an end to this practice of the system."
…
It's time we remembered the past: not only the K.O.M.I.T.E.E but also the Revolutionary Cells (RZ) who have given strong contributions to this struggle.
Let's consider what has been done, let's think of new things to do, new strategies for the struggle against state racism and exploitation. Let's increase the pressure on the bosses and let's make space to a new liberated world.
Fire to Sodexo and to all the exploiters in this world order that despises humanity. If people are dying it is our duty to act and to intensify the struggle against those who only care for profit and don't give a shit of human lives.
Burning vehicles can only be small lights in the sky of resistance, many small stars form a constellation, all together they make a bright night.

Komitee Galaxis
Tags: Arson, Berlin, Bernhard Heidbreder, Germany, K.O.M.I.T.E.E., Marco Camenisch, Revolutionary Cells (RZ), Sabotage, Sodexo
Posted in Direct Action
Wednesday, August 20th, 2014
325 receives and transmits:
Earlier this week here in Berlin, we threw paving stones through the windows of an office of the Social Democratic Party of Germany. We attacked with comrade Luke O'Donovan in our thoughts. Like Luke, our humble action was motivated by a love of life and an active rejection of a resignation to death.
Tags: Berlin, Luke O'Donovan, Solidarity Action
Posted in Direct Action
Tuesday, July 15th, 2014
Dear all,
We would like to present an interview the Anarchist Radio Berlin (aradio.blogsport.de) made with Bogdan, an activist from Rumania. The main topic is the recent 4th Forum against unnecessary imposed mega-projects, a network of major struggles against infrastructure, mining and fracking projects (in Europe and beyond). The last meeting took place in May in Rosia Montana, Rumania. The preparation, the subject of the involvement of political parties in such movements as well as the future perspective of this particular coordination are at the heart of the interview, but it also gives a quick overview of the development of the local struggle against the proposed biggest open-cast gold mining project in Europe.
You'll find the audio (to listen online or download in different sizes) here:
http://aradio.blogsport.de/2014/07/15/a-radio-auf-englisch-europe-and-beyond-the-resistance-against-mega-projects/
The length is: 21:30 min.
Link to the 4th Forum: http://rosiamontana.org/fauimp4/en
Enjoy! And please feel free to share!
A-Radio Berlin
ps.: Please note: We are always looking for people willing to lend us a hand with (voluntary) transcript translations from Spanish or German into English as well as people able to do voice recordings – in order to amplify our international radio work. You can contact us at aradio-berlin/at/riseup(dot)net!
Tags: Anarchistisches Radio Berlin, Berlin, Fracking, Germany, Romania, Rosia Montana
Posted in Interviews
Monday, July 14th, 2014
Dear all,
we would like to present an interview the Anarchist Radio Berlin (aradio.blogsport.de) made with the Greek Hip Hop collective Social Waste, who were on tour and performed in Berlin on the 6th of July 2014. Social Waste are involved in multiple, ongoing struggles in Greece. The group has been active since the late 1990s and they are engaged in providing a sociopolitical analysis through their music. In the interview, Leonidas, Yiannis, Yiorgis and Chris tell us about the history of Hip Hop in Greece, what motivates them to do music and how they produce it. They also tell us about current issues in Greece, concerning the crisis, its neoliberal management and the antifascist struggle.
You'll find the audio (to listen online or download in different sizes)
here:
http://aradio.blogsport.de/2014/07/12/a-radio-auf-englisch-interview-with-social-waste-on-hiphop-and-politics-in-greece/
The length is: 24:30 min.
Additional links:
Social Waste's website: http://socialwaste.org/
Music video of Social Waste mentioned in the interview:
http://www.youtube.com/watch?v=y5ycGW1sFag&index=1&list=UU_mvE5zwi_SYYFHQQJjW-nQ
Enjoy! And please feel free to share!

A-Radio Berlin
ps.: Please note: We are always looking for people willing to lend us a hand with transcript translations from Spanish or German into English as well as people able to do voice recordings – in order to amplify our international radio work. You can contact us at aradio-berlin/at/riseup(dot)net!
Tags: Anarchistisches Radio Berlin, Berlin, Germany, Greece, Hip Hop, Social Waste
Posted in Interviews
Wednesday, June 25th, 2014
Dear all,
We would like to present you an interview the Anarchist Radio Berlin (Anarchistisches Radio Berlin: aradio.blogsport.de) made with a member of the Comite Popular da Copa in Sao Paulo, a coordination of groups and individuals against the FIFA World Cup and its negative effects. The interview goes into different topics, including the historical context of the Brazilian situation, the social protests since 2013 and obviously the World Cup.
You'll find the audio (to listen online or download) here:
http://aradio.blogsport.de/2014/06/18/a-radio-auf-englisch-interview-on-brazil-before-the-world-cup-2014/
The length is: 32:09 min.
Enjoy! And please feel free to share!
A-Radio Berlin
ps.: Please note: We are always looking for people willing to lend us a hand with transcript translations from Spanish or German into English as well as people able to do voice recordings – in order to amplify our international radio work. You can contact us at aradio-berlin/at/riseup(dot)net!
Tags: Anarchist Radio, Anarchistisches Radio Berlin, Berlin, Brazil, FIFA
Posted in Autonomy
Wednesday, April 30th, 2014
via contrainfo [see previous acts]:
Phoenix Project: Smoke signals from Berlin
"The fire comes into your cities, into your nights. From our spirit within, we carve its path towards all of you. It will warm our friends with solidarity and will ignite their zest for action. It will turn our enemy into ashes. Imprint us well in your memory. We want your heart. No matter who you are. No matter who I am either. Maybe the Conspiracy will turn both of us into ashes and at the same time fill us with life. What counts is the path we are going, and that we take this path because we have the freedom to choose. This freedom is nothing to be fought for but rather evolves in the mind. What comes afterwards is not freedom but the power over one's own life. We do not discuss this; this is what we fight for."(CCF)[1]

Responsibility claim for some arsons of the past weeks in Berlin
On April 8th, 2014 we torched a vehicle of the municipal regulatory authority, and the car of a security company, near the main railway station in Berlin.
Berlin's municipal regulatory authorities are being tasked by the normal cops to persecute administrative offenses and to keep their eyes and ears open in the everyday life of the metropolis. Small, lousy snoopers equipped with radio transmitter and pepper spray. They work, just like the cops, together with private security companies. At the main railway station, they share a parking lot designated for officials with a security firm right next to a police station.
We also take responsibility for the arson at an embassy vehicle belonging to a Greek female diplomat, on April 24th in Berlin's district Dahlem, which is filled with villas.
Diplomatic representatives of a State are exactly the right address for fiery mailings; this rubs away their feeling of superiority and invulnerability, same as it happened recently with the German ambassador in Athens, when shots were fired at his house. The State itself is the problem, something which many fighters of sectional struggles do not take into consideration. Nazis are State; armament and nuclear technology are State; climate change and poverty are also State.
With our action we negate the State's monopoly on violence.
Germany takes a position which promotes repression in regard to the situation of migration policies in Greece. It's not enough for the German politics that a majority of the refugees who arrive in Greece end up in concentration camps and that they are hunted and killed by Nazis, with or without uniform. The German politicians consider the few ones, who manage to cross the Greek border alive, as a threat to their rich white world. So, for example, the former German Minister of the Interior, Friedrich, demands stronger border controls and tougher action against those who, because of their home's exploitation by Western societies, are forced to escape war, hunger and repression. The practical support of this mass murder that takes place at European borders is visible to everyone when Germany's detectives of the Federal Criminal Police Office (BKA) are stationed in Greek airports, in order to pass their knowledge in Racial Profiling on to their Greek colleagues. The German governmental apparatus has supported the murders at European borders not only by sending personnel but also by pressing towards agreements at the European level, such as the Dublin II regulation.
On August 10th, 2013 a riot broke out in Amygdaleza, a concentration camp which is located 25km north of Athens, where migrants are held captive by the Greek State. The prisoners set their mattresses and cells on fire to protest against the conditions in the camp, guards were attacked, and many migrants tried to break out of the prison —about ten prisoners temporarily escaped.

Solidarity to prisoners

We greet the prisoners Andreas-Dimitris Bourzoukos, Dimitris Politis, Yannis Michailidis, Nikos Romanos, who were arrested on February 1st, 2013, accused of double robbery in Velventos, Kozani.
Our solidarity also goes out to Fivos Harisis, Argyris Ntalios, Yannis Naxakis and Grigoris Sarafoudis, who were arrested for the same case[2] in Nea Filadelfeia, Athens.
Force and strength to our brothers and our sister, Damiano Bolano, Haris Hadjimihelakis, Giorgos Polydoros, Panagiotis Argyrou, Theofilos Mavropoulos, Christos Tsakalos, Giorgos Nikolopoulos, Michalis Nikolopoulos and Olga Ekonomidou.[3]
Solidarity to
Tasos Theofilou
Theofilos Mavropoulos
Mónica Caballero and Francisco Solar
Freedom for all prisoners!
In memory of Sebastián Oversluij, who fell in battle against the capitalist system. Freedom for Hermes González and Alfonso Alvial. Freedom for Tamara Sol!
Strength, force and courage to all people who are fighting. For all the migrants that set off to break through Fortress Europe. All those who have fallen. All the unnamed. All those who fight the pigs in the streets of Athens.
Against the construct of borders and nations. Against prisons! For freedom! For anarchy!

Autonomous Cell "Christos Kassimis"
Christos Kassimis [member of the Revolutionary People's Struggle (ELA)] was killed by cops in Athens, during an attempted attack on the German company AEG on the 20th of October 1977. The action was in response to the murder of prisoners [three members of the RAF] in Stammheim.
_
Translators' notes: [1] we translated the words from German as best we could, however the exact origin of this quotation is unknown to us; [2] for the case of Velventos, Fivos Harisis and Argyris Ntalios (not all four of them); [3] apparently the name of Gerasimos Tsakalos was inadvertently omitted.
Tags: Arson, Autonomous Cell "Christos Kassimis", Berlin, Germany, International Revolutionary Front, International Solidarity, Phoenix Project, Sabotage
Posted in Direct Action
Tuesday, April 1st, 2014
We would like to present you an interview the Anarchist Radio Berlin (Anarchistisches Radio Berlin: aradio.blogsport.de) made with a member of the Anarchist Black Cross (ABC) in Belarus about the anarchist prisoners in the country, the situation in Belarus and the neighbouring countries and the planned infotour through parts of Europe starting in April 2014.
This audio has been re-recorded with a different voice in order to protect the identity of the original speaker.
You'll find the audio (to listen online or download in different sizes)
here:
http://aradio.blogsport.de/2014/03/31/a-radio-auf-englisch-interview-with-abc-belarus-2014/
The length is: 9:25 min.
Enjoy! And please feel free to share!
A-Radio Berlin
Tags: ABC Belarus, Anarchistisches Radio Berlin, Belarus, Berlin, Counter-info, Germany
Posted in Prison Struggle
Thursday, December 5th, 2013
The night before last night we attacked the electronic communication net in Berlin (Germany). Our act of sabotage took place at a Vodafone radio tower and is meant as a symbol against total surveillance by governments, secret services and transnational corporations. Vodafone was chosen because it is eagerly engaged in cooperating with the british secret service GCHQ. GCHQ cooperates with the american secret service NSA. And NSA in turn cooperates with german secret service BND. Secret services collect patterns of normality and compare particular behaviours in order to find out if you could plan something deviant before you know it yourself. The collaborations of secret service industry and the industry's secret services secure the conditions of profit and power for both of them.
For us, the careless use of electronic devices and internet applications is problematic: Every move can be digitalized and technology is not neutral. We don't know how an emancipatory development of communication looks like, but we believe it would work in a different way and we have to find out together. In the meantime, we encourage to block infrastructure and bring it to a halt – against the stream of exploitation and surveillance, against a society based on destruction of human and nature.
Sabotage of the surveillance industry and infrastructures of exploitation!
Blind secret services!
Freedom of Movement and asylum for Edward Snowden and everybody else – No border, no nation!
Freedom for Chelsea Manning!
Anonymous/Vulcanogroup Katla
Tags: Berlin, Germany, Sabotage, Vodafone
Posted in Direct Action
Thursday, August 15th, 2013
According to first reports, there were huge police raids on eight house projects and apartments in Berlin, including the Rigaer 94, this morning (14/8). The cops are supposedly looking for people responsible for attacks on various job centers ('welfare offices') as well as a recent molotov attack against police, who were conducting a drug raid in Köttbusser Tor during a solidarity demonstration for the revolt in Turkey. More news as it comes…Below is a call for spontaneous demonstration in response to the raids:
This morning, August 14th, 2013, cops raided several apartments in the Mitte, Kreuzberg and Neukölln neighbourhoods of Berlin.
In Friedrichshain the police deployed a riot squad, along with special task force troops to invade the house project Rigaer Straße 94 [whose front building was already stormed by cops on August 2nd].
The pretext for these raids were actions against several branches of the Job Center that took place in Berlin on May 2nd, as well as a solidarity action with the people revolting in Turkey after the eviction of Gezi Park in Istanbul. (more…)
Tags: Berlin, Germany, Repression, Rigaer 94
Posted in Social Control
Saturday, June 15th, 2013
Berlin-Kreuzberg salutes the people revolting in Turkey
Everyday since the beginning of the revolt about two weeks ago, people went on the streets in Berlin to show their solidarity with the ongoing fights in Turkey. Another short and wild demonstration took place in the center of Kreuzberg yesterday evening, the 7th of June, where around 50 people marched towards Kottbusser Tor, shouting slogans and lighting fireworks.
Material from a construction site got pulled on the street, so after a short while the traffic was blocked in every direction. The cops, that were making a drugraid at this moment, got attacked with stones, paintbombs and fire. After that the mob dispersed. (more…)
Tags: Berlin, Demo, Germany, International Solidarity, Turkey
Posted in Direct Action
Tuesday, April 30th, 2013
Two info+solidarity events with Contra Info in Berlin.

Wednesday, May 8th, at 19pm in New Yorck 59 in Bethanien
Saturday, May 11th, at 20pm in K19 Café
Poster here: http://en.contrainfo.espiv.net/files/2013/04/Berlin_May.jpg
Tags: Berlin, Germany
Posted in Autonomy
Monday, January 30th, 2012
Nearly one year after the eviction of the neighbouring houseproject Liebig 14, our project Rigaer 94 and the squatbar Kadterschmiede got attacked by cops.
On 28th of January 2012, a demo against a police congress and the urban operations-conference in Berlin took place. At night there was an after-demo
soliparty in Kadterschmiede which is located in Rigaer 94. Before the party had even started, the area was already swarming with cops. Soon the usual quarrel with the cops at our gate to the street began. It is not unusual that they try to get into the yard and cause some trouble. At first, they were held back by our outer gate as always. But then they tried to find other ways into the house, climbing over walls and sneaking through basements. They got through to the front door of Kadterschmiede and started to destroy it as well as the entrance door to the living space of Rigaer 94. (more…)
Tags: Berlin, Fuck the Law, Germany, Repression, Rigaer 94, Rigaerstrasse
Posted in Autonomy
Tuesday, January 10th, 2012
The night of the new year's eve has seen again a lot of different type of protests taking place in Germany against prisons and all forms of detention, as well as against some of those, who daily enforce their existence.
The traditional demonstrations at local prisons saw an increase in their numbers and more cities decided that this was a good way to salute the upcoming year.
In Berlin, the month of December hosted several events under the motto "Behind different windows… but the chains remain the same ones! New year's eve to the prisons – question, demount and destroy the machine of prison!", events ranged from discussion about ongoing trials against comrades, the building of a new detention center at the new Berlin's airport, to a demonstration against the local detention center for immigrants. (more…)
Tags: ABC Berlin, All Cops Are Bastards - Team Kreuzberg 36, Berlin, Bremen, Christian Gauger, Cologne, Dennis J., Dortmund, Dresden, Frankfurt, Freiburg, Friedrichshain, Fuck the Law, Germany, Hamburg, Kreuzberg, Moabit, New Year, Prison demo, Revolutionary Cells (RZ), Sonja Suder, Stammheim, Stuttgart
Posted in Prison Struggle
Thursday, December 22nd, 2011
We don't demand anything, we want everything!
People all over the world are taking their protest to the streets fighting for their rights and freedom to overturn the current conditions. But why not here? The German reality is marked by social exclusion and cuts in the supply of basic essentials. (more…)
Tags: Berlin, Fuck the Law, Germany, Insurrection
Posted in Autonomy