Posts Tagged 'Black December'
Monday, December 7th, 2015
The banner reads: INSURRECTION IS ALWAYS TIMELY
Everyone take to the streets!
– some anarchists at the 4th wing of Koridallos prison
Tags: Athens, Banner drop, Black December, Greece, Korydallos Prison
Posted in Prison Struggle
Monday, December 7th, 2015
Delegation, frustration and the internalisation of inaction are characteristics that gain more and more ground in the world of struggle in its totality. And this is something that cannot be hidden within our milieu either. Although the occasions that arise are many, we feel social peace dominating and increasingly fending off CONFLICT that could shake off apathy. Our perceptions and proposals are dead if not expressed in the STREET, there where conventions are abolished and prospects open up.
Anarchy has always had the street as a privileged field of action, and this is what has made anarchy alive as well as attractive. Demonstrations, clashes with the cops, barricades, attacks on banks and department stores are not just spectacular reflections of our passion for attacking the symbols of domination, but also the best opportunity for us to meet each other and test our proposals in practice. We believe that theory is born through practice, because that's what shapes people, transforming both the material and conscientive terms of our existence.
When our theorising produces a fragmentation of our forces – and thus also inaction – it means that such theoretical approaches are applicable only on foolish games of rhetorical superiority and constitute a provoking invasion of spectacle culture in our relations, distorting their anti-hierarchical nature.
The wager is not about who owns the perfect theory, because reality cannot fit our mental representations, but can only be approached.
The wager is, through the different idioms of meanings that we speak, to understand each other, exchange rationales and technical know-hows, coordinate with each other and organise our attacks.
We see the call for a coordination of revolutionary forces, the call for a 'Black December', as a wager as well. A call that does not have (and should not have) a person-centred tone, seeking to be embraced by the whole of the radical milieu. It does not concern the personal demands of anyone; only the common will for insurrection. And our ability to distinguish this is also a precondition so that political rifts can be bridged in the field of material conflict against the State.
We want this December to cause us rebels to meet, organise ourselves and ATTACK. We are not asking for a resurrection of past rebellions; we seek the opportunity to keep the field of CONFLICT open, there where people in the streets are growing in number, where the passion for liberatory violence meets spontaneity or, better still, an organised plan.
To create moments in space-time that will break the numbness and inaction that disarm us, and will make us realise our possibilities when we take action.
Giorgos Karagiannidis
Yannis Michailidis
Fivos Harisis
Argyris Ntalios
Grigoris Sarafoudis
[Koridallos prison, December 3rd 2015]
via Act For Freedom Now!

Tags: Argyris Ntalios, Athens, Black December, Fivos Harisis, Giorgos Karagiannidis, Greece, Grigoris Sarafoudis, Korydallos Prison, Yannis Michailidis
Posted in Prison Struggle
Monday, December 7th, 2015
As time flies, the hatred grows.
As the stones of the old world are cracked, it is on us to shatter them to ashes.
Let black smoke fill the skies of the cities of the hatred.
Let us burn all that represents the statues of the oppressors, the prisons of
society and the symbols of enchainment.
Let us not forget our comrades who have fallen in the battle for freedom.
Let us not forget those who have died from the bullets of oppression.
For Alexandros, for those who died or are imprisoned, fighting for what they believed.
Let those in power have fear for their lives, let the barricades on the old world burn!
Lets meet each other on the streets,
for insurrection,
for a Black December!
Thessaloniki 07-12-15
Tags: Black December, Greece, Riots, Thessaloniki
Posted in Autonomy
Monday, December 7th, 2015
-En el marco del llamamiento a un Diciembre Negro.
-A 2 años de la muerte en combate del Anarquista Sebastián Oversluij.
-A lxs Rebeldes Subversivxs, Revolucionarixs, Anarquistas y
Antiautoritarixs que luchan por la destrucción de toda forma de Poder y
Autoridad en el mundo entero.
Queremos recordar lo bonito que es que se paralice el espacio-tiempo
social, a través de pequeños o mayores cortocircuitos sociales. Queremos
recordar lo peligrosa que es la anarquía cuando quiere. Por un Diciembre
Negro. Nikos Romanos, Panagiotis Argirou.
Desde las prisiones griegas, desde la resistencia cotidiana en las
entrañas de la bestia de la sociedad carcelaria se gesta un llamado al
recuerdo de la inestabilidad de la paz social bajo la amenaza constante
de rompimiento de la normativa, el que nos invita a hacer de este
recuerdo particular una iniciativa que se multiplique en la
multiformidad del ataque antagonista y antiautoritario, que nos invita a
propagar la acción que desborda la teoría sin dejar pie para excusas o
letargos. (more…)
Tags: Black December, Chile, Greece, International Solidarity, Sebastián Oversluij Seguel
Posted in Autonomy
Saturday, December 5th, 2015
From Wildfire

Download Issue #3: PDF
It seems fitting that we are releasing this issue now, in December. Following the letter from imprisoned anarchists in Greece and the call for international activity, Black December rages on, writing the memory of our fallen comrades with words, banners, stones, and fire. In that spirit, we dedicate this third issue of Wildfire to the memory of New Afrikan anarchist and Black Liberation Army combatant Kuwasi Balagoon, and earth liberationist William Avalon Rogers.
Kuwasi Balagoon was killed by medical neglect while doing a life sentence for an expropriation in which two police and one guard were killed. Kuwasi died from an AIDS-related illness on December 13, 1986. William Avalon Rogers took his own life while in jail on charges related to arsons committed by the Earth Liberation Front. He died on the winter solstice, December 21, 2005. This month will mark the ten year anniversary of Avalon's death.
We write this not as a reminder of the risks inherent in struggle, nor to emphasize the brutality of the state. We remember Kuwasi and Avalon because their lives have created small spaces in our own lives where domination ceases and freedom blooms. We remember Kuwasi and Avalon because they have inspired us to act, in our own ways, against order. We remember Kuwasi and Avalon because we want to continue the struggles to which they gave their lives.
Most of all, we remember Kuwasi and Avalon because so many others involved in the struggles for black liberation, earth liberation, animal liberation, and anarchy remain behind bars. We intend to see all of these comrades free, and until that day, to act in solidarity with their struggles and with prison revolts wherever they happen.
Unwavering solidarity to all rebellious prisoners!
Memory is a weapon.
CONTENTS
– "A Balanced Approach" by Lacino Hamilton
– "The Freedom Movement" by Terrence Adderly
– A letter from Casey Brezik
– "Who Should Step Down?" by Jose Villareal
– News from Alabama by anonymous
– A response to Sean Swain by Christopher Reynolds
– A response to issue #1 by Anarcho-Faheem
– A reply to Michael Kimble by Sean Swain
– "Work Strikes: A Response" by Michael Kimble
– "Buckin in the BOP" by anonymous
– Call for a Black December
– A chronology of some actions August-November 2015
Tags: Avalon, Black December, Black Liberation Army, Casey Brezik, Christopher Reynolds, Jose Villareal, Kuwasi Balagoon, Lacino Hamilton, Michael Kimble, PDF, Sean Swain, Terrence Adderly, USA, Wildfire (Prison Zine), Zine
Posted in Library
Saturday, December 5th, 2015
31/12/2015
NYE Prisoner solidarity demonstration beginning at
8:00 pm Pentonville
then moves onto
9:30 pm Holloway
START ADDRESS: HMP Pentonville,Caledonian Rd, London N7 8TT
BRING NOISE MAKERS
http://network23.org/londonabc/2015/12/01/2015-nye-london-prisoner-solidarity-demo/

This is also in solidarity with comrades from Greece
Comrades coming from various geographies and different paths of
struggle, yet having the same longing for the diffusion of anarchist
offensive, support the call for a Black December
Tags: ABC London, Black December, Demo, London, UK
Posted in Prison Struggle
Thursday, December 3rd, 2015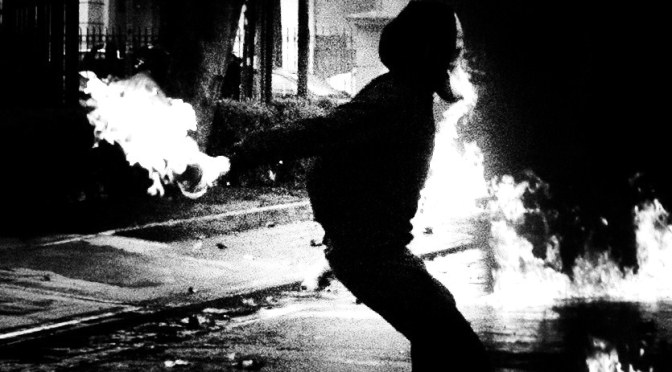 From Anarchy Live:
Just as a worm struggles in resistance against the foot that crushes it so do we anarchists struggle and fight for the total destruction of a world system of coercive authority and domination in all of its manifestations and that wants to crush our spirits of resistance.
Kuwasi Balagoon, revolutionary extraordinaire and unrepentant anarchist within the Black Liberation Army, fell at the hands of the state of New York, USA in December 1986 through medical neglect.
In memory of this New Afrikan anarchist soldier I take the initiative to compose my contribution to the strategy of total annihilation of the state and its institutions by which the state exercises its power.
For me devising a strategy to destroy the state is simple. Attack the symbols of power using all tactics including improvised ammunitions, molotovs, demonstrations, etc. In other words, our strategy should be by any means necessary, including everything and excluding nothing. The debate about the fetishization of direct action needs to end. Direct action and counter-info projects both contribute to the destruction of power. Kuwasi understood this and so did Alexandros. The only strategy left to us is action/attack and that's what Alexandros and Kuwasi both knew and practiced. We can do no less. The war continues to wage, find your place on the battlefield.

Michael Kimble
Tags: Black December, Black Liberation Army, Kuwasi Balagoon, Letter, Michael Kimble, USA
Posted in Prison Struggle
Thursday, December 3rd, 2015


UPDATE: ENGLISH VERSION
Junto con educar e informar,(…)salirte de las leyes del sistema
capital,(…) rayando y saboteando empresas(…)no pensamos solo en el
animal sino en todo el ecosistema que cada día está más mal. Si debemos
destrozar las propiedades de aquellos que sustentan la explotación
animal no dudaremos en usar todas nuestras armas, incluso quemar el
siniestro lugar.
("Liberación Animal", canción del compañero Sebastián "Angry"
Oversluij).
En la sociedad del capital y la autoridad, el especismo es uno de los
pilares en que se sostiene la dominación, materializándose en relaciones
de poder que transforman a los animales en objetos para el consumo
humano bajo la modalidad de alimentación, vestimenta, entretención,
experimentación o como mascotas bajo la propiedad de una/un humana/o.
Insertando el anti especismo como parte de la lucha contra toda forma de
autoridad, una vida cotidiana alejada de los productos de origen animal
tiene como complemento inevitable la acción directa contra los/as
explotadores/as y mercaderes de animales.
Así, rechazando toda lógica reformista o victimista sobre la liberación
animal, saboteamos la noche del 01 de Diciembre la tienda de animales
"Exotic", sellando con acero líquido los candados que permiten el acceso
al lugar donde las/os animales son vendidos como mercancía. En el lugar,
ubicado en Avenida Departamental, dejamos una nota para no dejar dudas
sobre el contenido de nuestra acción. Al salir el sol, sus dueñas/os no
podrán abrir su negocio basado en las jaulas y el cautiverio de
individuos no humanos, cumpliendo nuestra acción su objetivo: entorpecer
el normal funcionamiento de la opresión sobre nuestras vidas y las de
los/as animales.
No queremos leyes más compasivas con los animales ni jaulas más grandes.
Nuestra acción es expresión del deseo de la destrucción de toda forma de
encierro y dominación.
Respondemos de esta forma a la invitación realizada desde Grecia por los
compañeros Panagiotis Argyrou y Nikos Romanos, tomando parte en un
Diciembre Negro en cual nos interesa intensificar la acción transgresora
antiautoritaria y las redes de complicidad entre compañeros/as, buscando
proyectarlas más allá de un momento o mes específico.
Aportar a revitalizar en nuestro propio territorio la acción anti
especista es también nuestra forma de solidaridad con el prisionero
anarquista y vegano Osmar Evcan, en huelga de hambre desde el 10 de
noviembre en la prisiones del Estado de Turquía, quien pone en riesgo su
integridad poniendo su cuerpo como arma exigiendo la restitución de su
alimentación vegana al interior de la prisión.
Que la tensión anti especista se haga visible en el accionar anárquico
de ofensiva a través de células de compañeras/os que se organizan y
actúan sin jerarquías, afilando convicciones combinadas con la
creatividad, la cautela y diferentes medios y materiales para golpear
múltiples puntos de la red de la dominación.
SOLIDARIDAD CON MÓNICA CABALLERRO, FRANCISCO SOLAR Y TODXS LOS /AS
PRESOS/AS ANÁRQUICOS /AS DE CHILE Y EL MUNDO.
MEMORIA INSURRECTA A DOS AÑOS DE LA CAIDA EN COMBATE DEL COMPAÑERO
SEBASTIAN OVERSLUIJ.
LIBERACIÓN ANIMAL.LIBERACIÓN HUMANA.LIBERACIÓN DE LA TIERRA.
¡¡¡ABAJO LAS JAULAS DE LAS SOCIEDAD CIVILIZADA!!!
¡¡¡SABOTAJE, BOICOT Y ATAQUE DIRECTO CONTRA TODAS/OS LAS/OS
EXPLOTADORAS/OS!!!
Célula "Desorden Nocturno".
Federación Anarquista Informal/ Frente Revolucionario Internacional
(FAI/FRI)
Chile-Diciembre Negro 2015
Tags: Animal Liberation, Black December, Célula "Desorden Nocturno" - FAI/IRF, Chile, Informal Anarchist Federation (FAI), International Revolutionary Front, Sabotage
Posted in Direct Action
Tuesday, December 1st, 2015
via contrainfo:
We claim responsibility for the incendiary attack against the Hellenic Post (ELTA) branch in the district of Pefki [in the early hours of November 23rd]. Anarchist prisoners, currently on trial in the terror-court of Koridallos prisons for a series of cases of anarchist violence, are also accused of committing robbery at this branch, that's why we made sure it went up in flames, to send them a symbolic message of solidarity in view of the court decision.
This particular attack is our response to the call for a 'Black December' launched from inside prisons by our captive brothers Nikos Romanos and Panagiotis Argirou.
The political rationale of this specific proposal – one we entirely support – stands for an open wager for reinitiating the anarchist insurgency, and attempting to create an informal platform that may become an invisible point of encounter and coordination between comrades in every trench of multiform anarchist struggle.
Not much else to say at the moment; now is the time for action, for constant and ceaseless multiform struggle.
Strength and complicity to the arsonists who set fire to social peace and sabotage the social normalcy in Brazil, Chile, Mexico, spreading Black December in every corner of the world.
Strength and complicity to those who will take to the streets seeking to vandalise representations of domination, throw stones at cops and burn symbols of Power.
Strength and complicity to all anarchist prisoners in every corner of the world.

Solidarity means attack!
For a Black December!
For the anarchist offensive against the world of Power!

Combative Anarchy/Informal Anarchist Federation (FAI-IRF)
Tags: Arson, Athens, Black December, Combative Anarchy - FAI/IRF, Greece, Hellenic Post (ELTA), International Solidarity
Posted in Direct Action
Thursday, November 26th, 2015
Hello comrades.
Here is our first video-manifesto for the Black December:
https://vimeo.com/146739346

Keep fighting the good fight! Solidarity from Brazil!
Tags: Black December, Brazil, Movimento Insurgente Anarquista (MIA), Video
Posted in Direct Action
Tuesday, November 24th, 2015
From Contra-Info:
1. Tijuana, Mexico: Black December poem.
2. Crete: Black December initiative of comrades from Rethymno.
3. Torreón, Mexico: Bank ATMs and CCTV camera sabotaged.
Full coverage via Contra-Info on this #tag.
Tags: Arson, ATM Burned, Black December, Creta, Greece, Mexico, Poem, Sabotage, Tijuana, Torreón
Posted in Direct Action
Sunday, November 22nd, 2015
November 12th rioting:
Riots broke out in the streets of central Athens on November 12th 2015, day of general strike. Before the morning demonstration, hooded protesters chased a team of uniformed cops who were patrolling on foot near the Archeological Museum, in Patission Street, and beat up at least one of the pigs. Just after Omonoia Square, a Bazaar supermarket chain store, which was open despite the general strike, was trashed until its managers lowered the roller shutters. A little further on, near the Old Parliament building, a minivan belonging to OTE telecommunications company was burned. Rioters smashed street furniture (bus stops, traffic lights, etc.) and spray-painted anarchist slogans on the walls along Stadiou Street. At Syntagma Square, anti-riot squads who were guarding the luxury hotel Grande Bretagne on Vasileos Georgiou Street were attacked with firebombs. At the lower side of Syntagma, the Ministry of Economy was also attacked with Molotov cocktails. At the upper side, in front of the Parliament, a giant Greek flag was removed; the patriots that tried to retrieve it were beaten (several times), and later their shitty rag was burned. A quick Molotov cocktail attack was also carried out against anti-riot squads next to the Monument of the Unknown Soldier. As the demonstration was nearing its end, the Bank of Greece building on Panepistimiou Street was attacked with fire, and clashes with cops took place near the Propylaea. These are only a few moments that we witnessed ourselves, together with other comrades. No arrests or injured protesters were reported.
Among other incendiary slogans, "Organising informally and insurrectionally, Black December in the whole wide Earth" was chanted (which is devoid of rhyme in its English translation, but shows that we are warming up over here).
Some individualities that joined clashes in downtown Athens that day released a text, stating among others: "On November 12th, we also participated in the general strike with the clear objective of clashing; a clash that is not framed in the context of regaining our labour rights, or any sort of humanisation of the system. We clashed with the aim of highlighting the insurrectionary practice, with a view to sharpening and making it long-lasting, in the face of every authoritarian institution or relation. (…) We also call for a Black December, for the coordination and organisation of insurrectionary, polymorphous anarchy. Discourse without praxis is not more orphaned than praxis without discourse. (Signed:) A street group."

November 17th rioting:
This year's November 17th marked the 30th anniversary of the murder of 15-year-old Michalis Kaltezas, shot dead by the cop Athanassios Melistas on the sidewalk of Stournari Street. On November 17th 1985, Michalis Kaltezas was killed by a police bullet in the back of his head as he was running towards Exarchia Square along with other anarchists and rioters who had firebombed a police bus of the MAT anti-riot squads.
On November 17th 2015, after the annual commemoration of the 1973 Athens Polytechnic uprising against the regime of the colonels, and once the peaceful demonstration in Athens was finished, several hundred hooded rioters took to the streets of Exarchia and clashed with police forces, from about 8pm until the small hours of November 18th. Rioters used all available materials – stones, sticks, Molotov cocktails, flares, etc. – to attack anti-riot squads and teams of plainclothes cops. Also, a car was set on fire in Stournari Street. That night, amid flaming barricades and clouds of tear gas, rioters stormed a Bazaar supermarket at Soultani Street en masse, completely looting and vandalising the store.
At least six people were arrested downtown, before the commemoration demo and during late-night clashes.
Some of the slogans that were shouted during the street clashes in Exarchia:
"That's right, that's right, that's right, bursts of Kalashnikov to make it stick in your mind"
"One does not kneel before Democracy – Conspiracy of Cells of Fire"
"Scumbags Snitches Journalists"

"Cops Pigs Murderers"
"One – three, Christos Tsoutsouvis" (In memory of acratist urban guerrilla Christos Tsoutsouvis, who executed three cops on May 15th 1985 in Athens, during a shootout in the neighbourhood of Gyzi, before he fell by police bullets.)
footage by "ALFA TV" comrades

via Contra Info
Tags: Athens, Black December, Christos Tsoutsouvis, Conspiracy of Cells of Fire, Exarchia, General Strike, Greece, Michalis Kaltezas, Riots
Posted in Direct Action
Tuesday, November 17th, 2015
via contrainfo:
—We claim responsibility for incendiary attacks against four banks in the city of São Paulo. The attacks occurred at the Santander bank branches in Largo da Batata, another in the Liberdade area, and the other two in the central region and in a peripheral region.—
Manifesto:
The "Carlo Giuliani" cell of the Anarchist Insurgent Movement (M.I.A.) assumes responsibility for the four incendiary attacks that consumed bank branches in the early hours of November 15th 2015 in the central region of the city of São Paulo.
On November 15th the proclamation of the republic is "commemorated", within large and ironic quotation marks. We have this fetish of commemorating historical dates and personages that remind our massacres and subservience. We do not commemorate the insurgencies of slaves or the Canudos Insurrection, nor do we celebrate the epic past of Marighella, Zumbi, João Cândido, Jesuíno Brilhante, Olga [Benário], or Espirtirina Martins. Going against logic, we buy the canned historical version, told by the winners who still continue to dominate us.
The fetid and corrupt monarchy that parasitised Brazil, deposed after the proclamation of the republic, does not differ in absolutely anything from the elite which nowadays parasitises the so admired democratic republic. Bankers, lobbyists, politicians, corporatists, CEOs, speculators and landlords, all worms that accumulate innumerable richness at the expense of others' sweat.
(more…)
Tags: Arson, Black December, Bradesco Bank, Brazil, Carlo Giuliani, Célula Carlo Giuliani - Movimento Insurgente Anarquista, Conspiracy of Cells of Fire : Imprisoned Members Cell, International Solidarity, Movimento Insurgente Anarquista (MIA), Sabotage, São Paulo
Posted in Direct Action
Thursday, November 12th, 2015
Full coverage of Black December via Contra-Info on this #tag.
Also read: International call for a Black December.
I hate the individual who bends his body under the weight of an unknown power, of some X, of a god.
I hate, I say, all those who, surrendering to others, out of fear, out of resignation, a part of their power as a man, are not only crushed themselves but crush me, and those I love, under the weight of their frightful cooperation or their idiotic inertia.
I hate, yes, I hate them, for I sense it, I do not bow before the officer's braid, the mayor's sash, the capitalist's gold, moralities or religions; for a long time I have known that all of this is just baubles that can be broken like glass.
— Joseph Albert (Libertad)
There are times in history when the randomness of some events can cause dynamic variables, able to almost entirely paralyse the social space-time.
It was Saturday night, on 06/12/2008, when the culmination of a conflict between two worlds took place in just a few moments. On one hand, the youthful, enthusiastic, spontaneous and impetuous insurrectionary violence; on the other hand, the official state institutional organ that, legitimately, claims the monopoly on violence through repression.
No, it was not about an innocent kid and a paranoid cop found in the wrong place at the wrong time, but a rebellious young comrade who attacked a patrol car, in an area where clashes with the forces of repression were common, and a cop who patrolled the same area and, out of a personal perception about the honour and reputation of the police, decided to confront the troublemakers on his own. It was a conflict between two opposing forces: on one Insurgency, on the other Power, with the main protagonists of this conflict each representing their own sides.
The murder of Alexandros Grigoropoulos by the cop Epameinondas Korkoneas, and the large-scale riots that ensued, caused a powerful, high-tension social electroshock, because the image of "social peace" was shattered and the existence of these two opposing worlds was made visible, in the most manifest way, triggering situations from which there was no easy return, at least not without a creation and manifestation of events whose momentum nobody could any longer pretend they did not notice, they did not see, they did not hear, they did not take into account. (more…)
Tags: Alexis Grigoropoulos, Black December, Conspiracy of Cells of Fire, Conspiracy of Cells of Fire : Imprisoned Members Cell, Greece, Informal Anarchist Federation (FAI), International Revolutionary Front, International Solidarity, Korydallos Prison, Nikos Romanos, Panagiotis Argirou, Sebastián Oversluij Seguel
Posted in Direct Action
Monday, January 12th, 2015
Inter Arma received and translated:
[Athens, 25-31/12/2014]
FROM CHILE TO GREECE
"Bad evening my lords even if it's not your will… the rebels are on the ramparts fuck your Christ!"*
These "holy" days when social problems are buried beneath the hypocritical smiles of a rotten society – that forgives itself with a smokescreen of fake love and joy, in an atmosphere full with festive togetherness, trying to stimulate the sense of security, prosperity and of a fictional consuming ability of the citizens in order for the commercial economy affected by the crisis to counterbalance its losses – and the streets of the metropolis inundated by giggly consuming assholes, while dozens of homeless people are suffering in the darkest corners and workers in the trade sector (without them being blameless) spit blood for the exhausting work hours and the "white nights" of the bosses, we decided to "mail" our own gifts to our loved ones and at the same time send some greeting mines to our enemies with the promise of a rebellious 2015. (more…)
Tags: Black December, Francisco Solar, Informal Anarchist Federation (FAI), International Revolutionary Front, International Solidarity, Lambros Foundas, Monica Caballero, Nikos Maziotis, Operation Pandora, Permanent Unholy Synod / FAI-IRF, Sebastián Oversluij Seguel, Sol F. Vergara, Solidarity Action, Type C prisons
Posted in Direct Action