Posts Tagged 'Coronavirus'
Thursday, February 27th, 2020
In these days a new nightmare is spreading: the contagion from the so-called Coronavirus. Ten villages in the Lodi area, considered as the outbreak of the infection, and one village in the Veneto region, where the first death from the virus occurred, have been placed under quarantine. This means no possibility for people to move around and leave their homes. Throughout Lombardy, power forces people to limit their social mobility. From the closure of the meeting places to the curfew, the step is short. Prisoners of themselves and something imperceptible to the human eye, the pastoral government has even ordered through a flash decree to close the streets and reinforced the garrison of police and army, intimating that if someone does not comply with state orders they could also face arrest. A social epidemic, power can only respond with repression and surveillance. The hunt for the anointer has begun.
A new spectre looms around us and its strength is its presumed medical truthfulness and the power to erase in a flash all other spectres invisible to the human eye. Bizarrely, when we talk about fast death, the social epidemic becomes urgent. When death settles into life, everything returns to the world of catastrophe. Isn't there an emergency when the places where we live become unbreathable from industrialization and from the machine-world?
(more…)
Tags: Analysis, Coronavirus, Italy, Repression
Posted in Eco Struggle
Wednesday, February 5th, 2020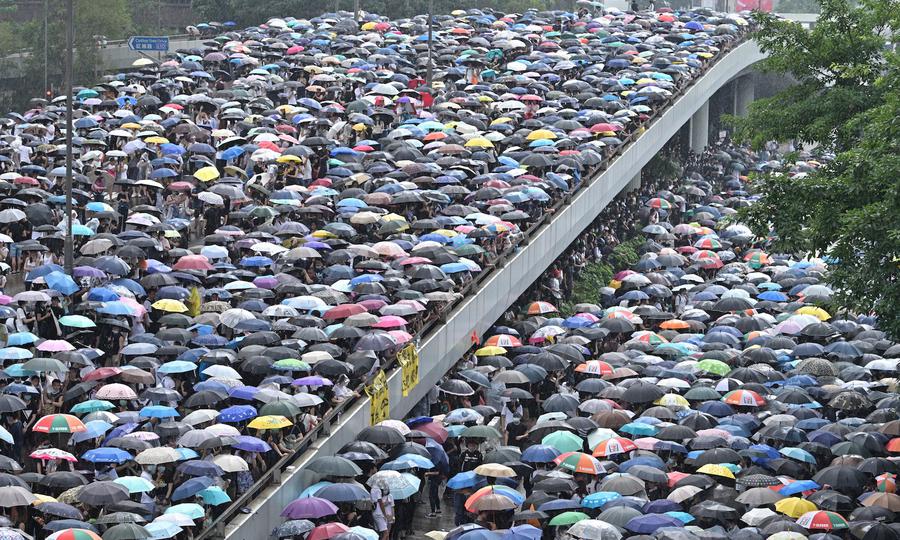 "On Wednesday 12th June, when someone shouted out that drones had started flying above them, everyone opened up their umbrellas almost simultaneously."
Four texts from Dialectical Delinquents:
1. Coronavirus – an exercise in intensified social control.
2. Hong Kong – its relevance to the rest of us… …its resistance to the science & technology of social control.
4. China: A-Z of some moments of international opposition.
Tags: Anti-technology, CCTV, China, Coronavirus, Dictatorship, Facial Recognition, Hong Kong, Repression, Riots, Social Insurrection, Surveillance
Posted in Social Control