Posts Tagged 'Germany'
Sunday, December 14th, 2014
Estimados compañero/as
Por medio de la presente les informo que para el martes 16 de diciembre de
2014 a las 2pm la Sala Penal del TSJ acordó la audiencia pública en el caso
de solicitud de extradición del revolucionario alemán Bernhard Heidbreder.
Through this I inform you that on Tuesday 16 December 2014 at 2pm the Criminal Chamber of the Supreme Court agreed to a public hearing in the case request for the extradition of the German revolutionary Bernhard Heidbreder.
Para los que no recuerden el caso, Heidbreder es un anti-imperialista y
anti-fascista alemán que está acusado por la fiscalía alemana de participar
en el KOMITEE y de intentar derrumbar una prisión que estaba en
construcción para inmigrantes kurdos.
For those who do not remember the case, Heidbreder is an anti-imperialist,
German anti-fascist who is accused by German prosecutors of participating
KOMITEE and in attempting to destroy a prison which was in construction for
Kurdish immigrants.
Agradecemos de antemano toda la solidaridad que puedan brindar.
Saludos
http://no-extradicion.site36.net/
Tags: Bernhard Heidbreder, Extradition, Germany, K.O.M.I.T.E.E., Repression, Venezuela
Posted in Social Control
Wednesday, December 10th, 2014
Dear all,
As Anarchist Radio Berlin we documented a presentation by Jake Conroy:
"From activist to terrorist". He is an activist for animal liberation
from the US, who participated in a campaign to close an animal testing
laboratory and was prosecuted and sentenced as a terrorist.
Along with the presentation we recorded an interview as well where he
tells a bit more about the US prison system and his experiences with it.
You'll find the audios (to listen online or download in different sizes)
here:
http://aradio.blogsport.de/2014/12/08/a-radio-auf-englisch-jake-conroy-from-activist-to-terrorist-presentation-and-interview/
The length of the interview is: 11:20 min.
The length of the presentation is: 59:10 min.
Enjoy! And please feel free to share!
A-Radio Berlin
ps.: Please note: We are always looking for people willing to lend us a
hand with transcript translations from Spanish or German into English as
well as people able to do voice recordings – in order to amplify our
international radio work. You can contact us at
aradio-berlin/at/riseup(dot)net!
Tags: Anarchistisches Radio Berlin, Animal Liberation, Berlin, Germany, Jake Conroy, SHAC
Posted in Eco Struggle
Monday, December 1st, 2014
Weil es uns und Andreas ein großes Bedürfnis ist, allen Interessierten
über die letzten Ereignisse im Knast und die ersten Eindrücke von der
neu gewonnenen Freiheit von Andreas Krebs zu berichten, hier ein
kleines Interview mit ihm. Andreas Krebs ist nach 16 Jahren Knast nun
etwa 4 Wochen draußen. Das Interview wurde 2 Wochen nach seiner
Entlassung geführt. (more…)
Tags: Andreas Krebs, Germany
Posted in Interviews
Friday, November 28th, 2014
In the night of November 21st, 2014, the Office of probation services and juvenile court assistance located in the Museumstrasse in Altona, Hamburg, was attacked with stones, and many windows were broken.
Against the State, its Justice and minions!
Solidarity with the accused and the imprisoned in the case of squatting in the Breite Strasse in Hamburg!
Solidarity with the squatters, who really showed the cops!
Rage and struggle for Rémi Fraisse, who was killed in France some weeks ago after he was hit by a grenade during clashes with the cops!
Freedom is not negotiated or begged for!
Against every authority!
English translation:
http://en.contrainfo.espiv.net/2014/11/24/hamburg-juvenile-justice-agency-attacked/
Tags: Germany, Hamburg, Rémi Fraisse, Sabotage, Solidarity Action
Posted in Direct Action
Monday, November 3rd, 2014
Dear all,
We would like to present an interview with Nicky Danesh, an Iranian anarchist living in exile in Australia, made by Furia de Radio from September. Furia de Radio is an anarchist programme on 97 Irratia FM in Bilbao. It can be heard every Friday at 7pm in the Basque Country, or on mixcloud.com/FuriaDeRadio. As Anarchist Radio Berlin we have edited the English version of the interview from the original programme into a single segment and re-recorded the questions to help with its distribution.
You'll find the audio (to listen online or download in different sizes)
here:
http://aradio.blogsport.de/2014/11/01/a-radio-auf-englisch-interview-of-furia-de-radio-with-nicky-danesh-on-anarchism-in-iran-september-2014/
The length is: 12:40 min.
Additional links:
Original program: https://archive.org/details/FdR16
Mixcloud: http://www.mixcloud.com/FuriaDeRadio
97 Irratia FM: http://97irratia.info/
Enjoy! And please feel free to share!
A-Radio Berlin
ps.: Please note: We are always looking for people willing to lend us a hand with transcript translations from Spanish or German into English as well as people able to do voice recordings – in order to amplify our international radio work. You can contact us at aradio-berlin/at/riseup(dot)net!
Tags: Anarchistisches Radio Berlin, Berlin, Germany, Iran, Nicky Danesh
Posted in Interviews
Friday, October 24th, 2014
via contra-info:
Many of us are spontaneously and long since aware of it: prisons are places of ethical, humane, moral and cultural decay. There is no desire for life, freedom, humaneness conveyed there but instead the guards and any other staff treat the detainees as dead objects; they manage people as piece goods in a storehouse.
So prisons are necrophiliac places.
It was only a few weeks ago that a prison inmate – who was kept in solitary confinement for a couple of years after having broken a guard's nose with a headbutt in 2012 – was starved to death in Germany. (more…)
Tags: Germany, Letter, Thomas Meyer Falk
Posted in Prison Struggle
Wednesday, October 8th, 2014
A short update from comrade Thomas Meyer-Falk about the inhuman conditions in German prisons.
Thomas was locked up for 11 and a half years in 1996 for a politically motivated bank-robbery and has spent most of his sentence in isolation. He had his sentence extended and remains incarcerated today.
On 18th August 2014 Koala Rosmane died after two years in Bruchsal Prison, Germany. A few days later the prison director, Mr M, was suspended.
– The Details
In 2012 Koala Rosmane was convicted of manslaughter and sentenced to ten years in jail. Maybe because he had trouble with a prison officer, and/or maybe because Rosmane came from Burkina Faso in Africa, he was sentenced to another year and kept in solitary confinement for the past two years. It has been said that racist officers insulted the inmate often. For the past few months he refused prison food, maybe because he feared that the prison administration wanted to poison him.
– The Death
The forensic doctor who carried out the post mortem examination said that the prisoner was extremely malnourished. Maybe he died of starvation.
– The Suspension
It was the first time ever in Germany that a prison warden was suspended after an inmates death. Mr M was known for his special "character". A couple of years ago, when he sent his Christmas greetings to inmates, he used a quotation from a song by a band which has been involved in racist attacks in the past. Inmates hang themselves, cut their veins, make hunger strikes. No one was interested in them. But it seems that now Mr M has gone too far! (more…)
Tags: Germany, Hunger Strike, Letter, Racism, Repression, Thomas Meyer Falk
Posted in Prison Struggle
Sunday, October 5th, 2014
Translated from linksunten.indymedia.org by anarchist comrade Marco Camenisch. Translated from Italian by act for freedom now.
In the night between 26th and 27th July 2014 we tossed molotov bottles at several 'Bayer AG' vehicles – and with this action we started off our Tendency of Eco Struggle.
Poisoning and exploiting
During the first world war 'Friedr. Bayer & Co' (which later became 'Bayer AG') produced explosives and chemicals for war purposes. Their troubles in getting supplies were not due to humanitarian scruples but to security risks and lack of labour force. As soon as the war turned into trench warfare gas begun to be strategically used as a weapon, and Bayer begun to supply the army with tens of thousands of tons of various types of gas.
Not content with their turnover, 'Friedr. Bayer & Co' also formed alliances with other chemical companies in a 'community of interest' following the example of the American Trusts of the time.
The economic crisis that followed the war didn't last long, and in 1925 nine chemical companies led by 'BASF' formed 'JG Farben'.
At the beginning (1926), 'JG Farben' didn't embrace the aspirations of the national-socialist party, but then they realized that their production of synthetic petrol couldn't function without funding. Back in 1932, a year before the electoral victory of NSDAP (German National-Socialist Workers' Party), the company made contact with Hitler and obtained his support. In order to guarantee stability in their profits, 'JG Farben' thought it useful to contribute to the electoral expenses of the NSDAP with about 400,000 Reichsmark (German marks). Since then their cooperation with the Nazi regime flourished almost without frictions.
Almost the entire board of directors of the company became members of the NSDAP, while monopolization made 'JG Farben' the fourth most important company in the world.
During the Spanish Civil war, the company provided financial support to Franco's troops, while in Guernica the Luftwaffe had the chance to test an incendiary bomb produced by 'JG Farben' on civilians. During the second world war 'JG Farben' was committed to the production of war weaponry and was one of the responsible for the murder and exploitation of prisoners in concentration camps.
As soon as 'JG Farben' discovered a suitable site for production near Auschwitz, they started to seek for a hard labour force. In February 1941 Carl Krauch, an important member of 'BASF'/'JG Farben', wrote a letter to Hermann Goring asking him to convince Himmler to use prisoners in concentration camps as slave-workers in the plant of Buna. From the collaboration with 'JG Farben' Himmler expected the supply of materials necessary to expand the concentration camp in Auschwitz. In this regard he ordered Karl Wolff to forge a strict alliance with 'JG Farben'. (more…)
Tags: Arson, Bayer AG, Biotechnology, Germany, Molotovs
Posted in Direct Action
Sunday, October 5th, 2014
People of Kobane, hear us. In this bitter hour of the inhuman threat, we see you freedom lovers in the world and we call to you: take courage. The city of Kobane is surrounded by the ISIS-murderers. On three sides ISIS confronts the city. If they take the city. it will inevitably lead to a massacre of the remaining Kurdish people on site. They have no way to flee to the north, because there already waiting are the Turkish army …
Turkey will decide at the present day on the extension of the 'anti-terrorist' struggle. This will mainly affect Kurdish people in Syria, which they as well as the PKK (Kurdish Peoples Party) stand on the Turkish terror list. Turkey's fear of the Kurdish people is greater than of the ISIS-fighters. For example, Turkey supports the ISIS-fighters to their best of their will, for example, at border crossings to Syria or arms shipments that were observed by Kurdish people, or the medical care of injured ISIS-fighters in Turkish territory. On the Turkish side of the border, the Turkish army is using force of arms against all those Kurdish people trying to come to Kobane to oppose the corruption. Clashes occur daily there between Turkish security forces and Kurdish people who come from all over Turkey to help the trapped fighters of YPG in Kobane.
Tonight we have attacked the Turkish State in the NATO hinterland to brand it as an inhuman actor in this conflict. Two vehicles of the Turkish State – representatives of the Embassy are burned … At the same time, we appeal to everyone, not to stand idly by, ignite the solidarity for our brothers and sisters.
We tremble with the combatants, but their determination is our courage. We will not abandon the ideals and freedom. Maximum global solidarity!
Long live freedom!
In Memory of Berivan Sason, fallen but never dead!
Commando Berivan Sason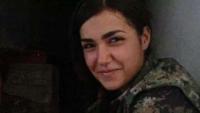 NB: Ceylan Ozalp (Code Name: Berivan Sason) was an active fighter and leader with several comrades in the northern Syrian Kurdish city Kobanê in armed resistance against the ISIS/Daesh.
Tags: Arson, Berlin, Car Burning, Commando Berivan Sason, Germany, International Solidarity, Islamic State in Iraq and Syria (ISIS), Sabotage, Turkey
Posted in Direct Action
Monday, September 29th, 2014
via interarma.info:
Secret animal testing lab revealed!
– Claim of responsibility –
The company BIOMEDVET RESEARCH GMBH operates an animal testing laboratory at:
SÜDKAMPEN 31
29664 Walsrode
Lower Saxony
They are conducting tests on beagles. The laboratory is located at the spot where the infamous animal testing company HARLAN operated a lab. HARLAN left Walsrode at the end of 2009. BIOMEDVET has been there since the beginning of 2010. The animal murder continued, only with other perpetrators. The laboratory is small but for the animals who are dying it does not matter. Murder is murder.
The laboratory is totally secluded in a wooded area. It is well hidden and hardly anyone knows about it. The company has no website. They probably thought they would go undetected. Even in the animal rights scene, the lab may be unknown. Unfortunately it was not possible to liberate the dogs. But we attacked an expensive car on the premises: Paint stripped and glass etched.
Companies like BIOMEDVET must be pulled from anonymity. Our motto: Animal killers, you can not hide! We will find you sooner or later!
Our message to the animal rights scene: Make something out of this! The underground has done its part.
Animal testing is murder. We will resist animal testing and all forms of animal exploitation.
No rest for the animal murderers!
Animal Liberation Front
———

Source: Bite Back
Tags: ALF, BioMedVet Research GmbH, Germany, Harlan, Sabotage, Walsrode
Posted in Direct Action
Tuesday, September 16th, 2014
The interview was conducted by Rüdiger Göbel, Peter Rau, Wera Tichter, and Gerd Schumann of jungle Welt, left newspaper in Germany, 2007. Long live the combative memory of Helmut Pohl and Rolf Clemens Wagner of the RAF. Never forget, never forgive.
junge Welt: The media has squeezed everything possible out of the 2007 anniversary of the "German Autumn." The events of 1977 came to a bitter end. The way it is being depicted on TV, on the radio, and in the print media constitutes a sort of hysterical coming to terms with the Red Army Faction (RAF): The Stammheim Night (Spiegel), a series; The Terror Years (Die Zeit), a special issue; The Bourgeois Children's War, a primetime ARD documentary. How do you feel about the way in which the RAF's history is being handled, given that this history is an important, if not the essential, component of your personal biographies?
Helmut Pohl: It's unpleasant. To be smashed over the head with this sort of campaign of defamation, caricature, and debasement is somewhat infuriating. It has concrete consequences for Christian[2], as well. Beyond that, it seems to me that the principal component of the campaign, the two-part Aust[3] documentary on ARD, bombed. It's already been done to death. People don't want to hear about it anymore.
jW: You're talking about the fuss surrounding Christian Klar during the first three months of 2007. In the case of a prisoner who has been behind bars for 24 years, relaxed conditions with the possibility of a pardon and release seems appropriate. His admittedly partisan, but essentially analytical contribution to the junge Welt Rosa Luxemburg Conference in January,[4] which in no way encouraged violence, unleashed an anti-RAF and anti-Klar onslaught from politicians and the bourgeois media. What this made clear was that a prisoner's right to express himself does not apply to Klar. In fact, it was turned into an exceptional case for the German justice system.
Rolf Clemens Wagner: In fact, this year, we're experiencing two approaches to dealing with the RAF. One concerns Christian. Suddenly, the question of remorse for the victims of the RAF is central. A discussion about helping to "clarify" the actions has begun. Why now? I was pardoned a few years ago, and no one asked this of me. I did not have to show any remorse. There was no discussion of me having to help "clarify" the actions. (more…)
Tags: Germany, Helmut Pohl, Red Army Faction (RAF), Rolf Clemens Wagner
Posted in Interviews
Monday, September 15th, 2014
Former Red Army Faction member Rolf Clemens Wagner died on February 11, 2014.
Wagner had first become involved in underground armed politics in the aftermath of the RAF's 1972 May Offensive in West Germany. Dozens of guerillas had been captured, and were being held in strict solitary confinement (in some cases, entire prison wings were emptied to isolate the political prisoners) and subjected to various forms of abuse. In the years following 1972, opposing the torture of solitary confinement would become a priority for a section of the revolutionary left, and when RAF prisoner Holger Meins died in a hunger strike in 1974, freeing prisoners by any means necessary was clearly on the agenda. As Wagner would later explain,
"In the period before 1977, freeing the comrades who were at risk was an absolute priority. They were being held in dead wings, and the first murders had already occurred: Holger Meins, Siegfried Hausner, and Ulrike Meinhof. The situation was extremely urgent. It was clear to us that freeing the prisoners was our most important and pressing objective. On the one hand, they faced a threat to their very existence, and on the other hand, we wanted them out."
This is the context in which Wagner first went underground, joining a small group that had been established by Klaus Dorff, Waltraud Liewald, and Peter-Jürgen Boock, with plans to break RAF founder Andreas Baader out of prison. (more…)
Tags: Germany, Red Army Faction (RAF), Rolf Clemens Wagner
Posted in Uncategorized
Monday, September 15th, 2014
From Actforfree, via an Italian translation by imprisoned eco-anarchist Marco Camenisch:
For almost 20 years company Sodexo has been the target of people like us, who are struggling against the racist and neo-colonialist system. It started in 1997, when Sodexo offered to take on catering and other services destined to refugees in the knowledge this would result in a huge turnover. Since then Sodexo has been internationally known as a company who became a big multinational operating in many countries under low cost management, i.e. by racially reducing human life to a question of figures.
After the justice sector was privatized in Great Britain, Sodexo took on the management of 5 prisons. In this case too, people without the status of citizens were put in the hands of private companies by the State in exchange of huge amounts of money. According to economy laws these companies gained total power in the exploitation of their resources. And they've been saving on human lives first and foremost (…)
Greetings to the rebels locked up in one of the British Sodexo jails, who rose up in March when 50 prisoners took control of an entire prison unit for a remarkable length of time, and to the group that gave us news of this and attacked the court of Yate with gas and petrol.
Actions against Sodexo were recently carried out also in this country: on 28/10/2013 and on 17/6/2014 unknown people set Sodexo vehicles on fire (1 and 2).
During a No-Border Camp in Brussels, a Sodexo building had all its windows smashed and another one was flooded with oil.
Following the abuses of those who want to govern migration in Berlin and elsewhere, we think it necessary to widen these practices of attack and at the same time to develop a strategy aimed at damaging the deportation machine well beyond symbolic gestures.
After the arrest of Bernhard of K.O.M.I.T.E.E., history is repeating itself and we all should take the occasion to gather new strength and knowledge. Here is our contribution in a beautiful night: we dedicate the arson of a Sodexo vehicle in Neukolln to Bernhard, Peter and Thomas, who almost managed to blow up a jail in Grunau 1995, following a string of deportations, and who had to go on the run until today; unfortunately Bernhard was arrested at the beginning of July 2014 in Venezuela and is awaiting extradition to Germany.
We agree with the communiqué issued by the comrades of the three, which we quote here: "What's happening on the borders outside the EU every day, the super-armed Frontex apparatus, the inhuman conditions in German migrants' detention camps and also the struggle of people living as clandestine demonstrate how courageous and visionary was the attempt of the comrades at putting an end to this practice of the system."
…
It's time we remembered the past: not only the K.O.M.I.T.E.E but also the Revolutionary Cells (RZ) who have given strong contributions to this struggle.
Let's consider what has been done, let's think of new things to do, new strategies for the struggle against state racism and exploitation. Let's increase the pressure on the bosses and let's make space to a new liberated world.
Fire to Sodexo and to all the exploiters in this world order that despises humanity. If people are dying it is our duty to act and to intensify the struggle against those who only care for profit and don't give a shit of human lives.
Burning vehicles can only be small lights in the sky of resistance, many small stars form a constellation, all together they make a bright night.

Komitee Galaxis
Tags: Arson, Berlin, Bernhard Heidbreder, Germany, K.O.M.I.T.E.E., Marco Camenisch, Revolutionary Cells (RZ), Sabotage, Sodexo
Posted in Direct Action
Saturday, September 6th, 2014
A group of anarchists in Hamburg dropped a banner in solidarity with Mónica and Francisco, imprisoned in Spain. The banner read "Freedom for Mónica and Francisco. Pull down the prisons." This is our small contribution to the week of solidarity with anarchist prisoners.
Freedom for Mónica and Francisco, freedom for all anarchist prisoners. Until all are free!
Tags: Banner drop, Francisco Solar, Germany, Hamburg, International Week for Anarchist Prisoners, Monica Caballero, Solidarity Action
Posted in Direct Action
Saturday, August 30th, 2014
En el marco de la campaña internacional contra la extradición de Bernhard Heidbreder por parte del Estado de Venezuela, hemos elaborado este volante full color para que los compas lo distribuyan en sus espacios de desarrollo. Si deseas colaborar económicamente con su impresión para obtener unas copias, por favor comunícate a este correo> publicacioncurare@riseup.net
El traslado de la sede de la Interpol a un nuevo centro de reclusión, pone de manifiesto que las acciones de solidaridad son importantes para evitar la extradicion de este activista por los inmigrantes ilegales en Alemania. (more…)
Tags: Bernhard Heidbreder, Extradition, Germany, K.O.M.I.T.E.E., Venezuela
Posted in Social Control