Posts Tagged 'Hong Kong'
Wednesday, February 5th, 2020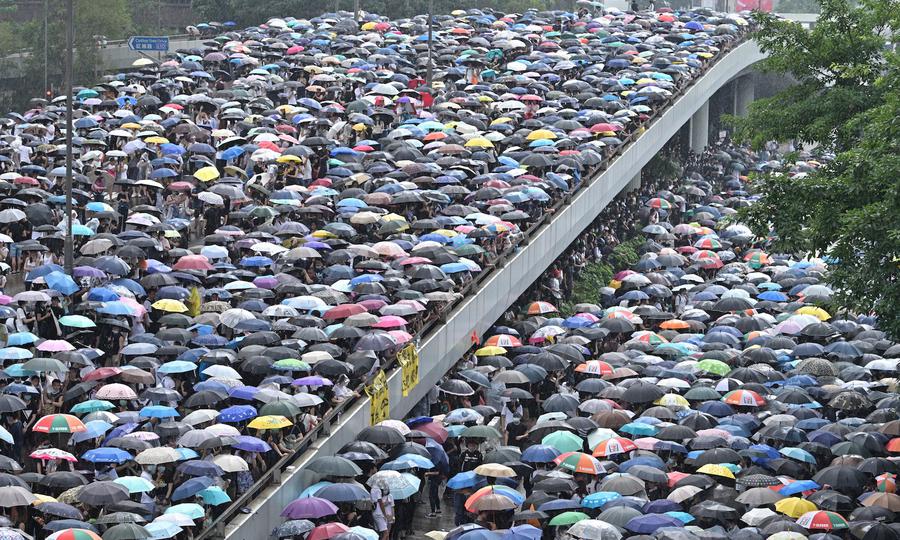 "On Wednesday 12th June, when someone shouted out that drones had started flying above them, everyone opened up their umbrellas almost simultaneously."
Four texts from Dialectical Delinquents:
1. Coronavirus – an exercise in intensified social control.
2. Hong Kong – its relevance to the rest of us… …its resistance to the science & technology of social control.
4. China: A-Z of some moments of international opposition.
Tags: Anti-technology, CCTV, China, Coronavirus, Dictatorship, Facial Recognition, Hong Kong, Repression, Riots, Social Insurrection, Surveillance
Posted in Social Control
Tuesday, December 17th, 2019
via Popular Front.
Tags: Add Oil (Hong Kong), Anti-Authoritarian, Anti-Authoritarianism, Black Bloc, China, Counter-info, Hong Kong, Police Brutality, Popular Front (UK), Repression, Revolution, Riots, Social Insurrection, Videos
Posted in Interviews
Tuesday, December 17th, 2019
Oak is happy to announce our first audiozine episode. Visit Oakjournal.org for link or visit soundcloud.com/oakjournal directly to listen. And please subscribe to the RSS feed so you can get all the episodes. More episodes and print to come early 2020.
In this episode we hear from Yellow Finch tree sitter Rhubarb. We also hear from Popular Front founder and conflict reporter Jake Hanrahan. The episode explores contemporary resistance from both the macro and micro level. Topics include: resistance to Mountain Valley Pipeline, extraction resistance movements in general, autonomous zones, tree sitting, Hong Kong, Rojava, American Leftism, and much much more.
Readings in this episode include:
O Lost…? by John Zerzan
Barbarian Tongue by Trace Fleeman y Garcia
The New World by SMH (more…)
Tags: Appalachians Against Pipelines (US), Hong Kong, Mountain Valley Pipeline (US), Oak Journal, Oak Radio, Popular Front (UK), Radio, Rojava, USA, Zine
Posted in Interviews
Tuesday, December 10th, 2019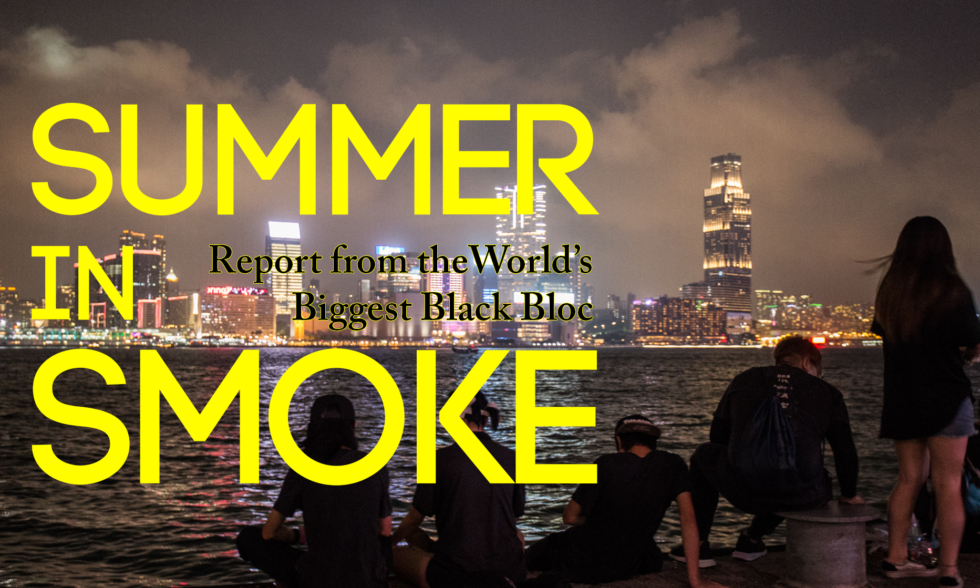 The following article was submitted to Chuang by Vitalist International. It is an account of events in Hong Kong over the summer and early fall of 2019, much of it from a firsthand perspective. We provided minor edits and designed the layout, but otherwise reproduce the piece here in more or less its original form. While the main thrust of the article is in agreement with our own views of events in Hong Kong, the piece is an intake and the opinions expressed here belong to its authors. At the bottom, we've included a gallery (provided by the authors) of 70+ posters, memes, graffiti and other graphics used in the movement.
für Sandra in liebendem Angedenken
by Vitalist International
It was only a matter of time before it happened. The protesters and the cops both knew it. On October 1st, a teenager was shot point-blank in the chest by police. The bullet missed his heart by approximately three centimeters.
Thousands of Hong Kongers gathered the next evening at a playground to fold paper cranes and wish the young protester a speedy recovery. They held banners saying "stop shooting our children!" and used the flashlights on their smartphones as torches to light up the night. In the center of the playground, a thousand origami cranes spelled out "Hong Kongers, Add oil!", a Chinese expression which has come to define the movement, meaning roughly: don't stop, keep going, add fuel to the fire. Within an hour, the protesters were setting up barricades in the streets and throwing molotovs at the nearest police headquarters.
The movement that began as a protest against a proposed extradition agreement with China has now entered its fourth month of unrest, with no end in sight. The bill — now withdrawn — would have granted the Chinese State unprecedented authority to extradite dissidents, criminals, and refugees to be processed in the shadowy court system of the mainland. Coming on the heels of 2012's Moral and National Education Law and 2014's Electoral Reform Bill,[i] this amendment was only the latest attempt at slowly dismantling the region's tenuous political arrangement of "One Country, Two Systems." With the movement rapidly evolving into widespread resistance against Chinese control, and the Hong Kong government declaring a State of Emergency, the situation has reached a political stalemate, with violence escalating on both sides. (more…)
Tags: Analysis, Arson, Black Bloc, China, Dictatorship, Hong Kong, How to make Molotovs, Intelligent Surveillance, International Solidarity, Letter, Repression, Revolution, Riots, Sabotage, Social Insurrection, Surveillance, Xinjiang
Posted in Autonomy
Tuesday, December 3rd, 2019
Tags: China, Flyposter, Hong Kong, International Solidarity, Repression, Riots
Posted in Library
Friday, May 23rd, 2014
We, the Autonomous Cell for Revolutionary Class Struggle/Informal Anarchist Federation/International Revolutionary Front, would like to announce our formation. We are ready to strike at the capitalist beast and it's rotten state protectors. For in a city with a glamorous reputation and image like Hong Kong, the facade of success and business as usual is a slap in the face to the reality and the widening wealth gap and the alienation which this reality brings with it.
Around the world the forces of reaction are on the rise and so must it's counter-force be also. Through both planned and spontaneous attacks against the system and the spectacle we aim to bring resistance to this shit state of affairs.
Through careful planning we aim to sabotage the systems of social control which have been put in place by the state on behalf of their capitalist backers. No longer will we be silent whilst people are enslaved, no longer will we be silent whilst the ecosystem is violated and destroyed, no longer will we be silent whilst we are killed by this rotten system.
We will strike where and when we feel, we will strike when it is least expected, we will be waiting in the night, we will be around every corner and we will be anonymous. Through autonomous action and in conjunction with other revolutionary cells around the world and an FAI cyber cell here in Hong Kong we aim to strike a blow to the spectacle, to the enslaving system.
In a system which commodities all life we have nothing to lose by fighting back. We will attack with fury and in solidarity with our comrades imprisoned in capitalism's concentration camps.
We would like to express our best wishes and strongest messages of solidarity to our comrades around the world both in and out of gaol. We are many, we are not alone in this war and the state and it's institutions have no problems with using violence against us and so we should return the favour in kind. For too long capitalism has been getting a free and easy ride, no longer is this the case.
Now is the time to fight…
Viva FAI/IRF!

Autonomous Cell for Revolutionary Class Struggle
Tags: Autonomous Cell for Revolutionary Class Struggle - FAI/IRF, China, Hong Kong, Informal Anarchist Federation (FAI), International Revolutionary Front
Posted in Autonomy