Posts Tagged 'Interviews'
Wednesday, March 30th, 2016
The following recording has been made by the Anarchist Group Dortmund (in cooperation with A-Radio Berlin) during a presentation on March 6, 2016.
In it the former anarchist prisoner from Belarus Mikalai Dziadok shares his prison experiences and gives some advice on how to survive the jail. Total helplessness, psychological pressure, stupid convicts' laws, ever-lasting prison terms – this is what Belarusian prison is made of.
You'll find the audio (to listen online or download in different sizes) here:
Length: 1:29 h
You'll find more audios on Belarus from the Anarchist Radio Berlin here.

Read this previous post for details about some of the anarchist attacks which took place in Belarus for which Mikalai was taken hostage in revenge.
Tags: Anarchist Group Dortmund, Anarchistisches Radio Berlin, Belarus, Interviews, Mikalai Dziadok, Repression
Posted in Interviews
Tuesday, February 24th, 2015
Here we share an audio link sent to us with an interview with Dilar Dirik. Even though we do not share many of the liberal-democratic language and perspectives of the interviewer and interviewee, we are happy to put aside dogma for a moment because freedom and understanding means destroying the cages we build for ourselves as much as those that are built for us, as we seek out new worlds and affinities.
Rojava vs The World: The radical fight for survival, independence & freedom
Activist Dilar Dirik profiles the Kurdish struggle for self rule – against ISIS, European political cynicism, and the Western left's expectations.
Dilar traveled to Rojava with an international academic delegation, and she has written about the politics of Kurdistan in "The 'other' Kurds fighting the Islamic State" for Al-Jazeera and "Be on the right side of history – with the brave people of Kobanê" for the Kurdistan Tribune.
Dilar Dirik is Kurdish activist and refugee, and a PhD student at the University of Cambridge. She blogs at Jin, jiyan, azadî.
dilar91.blogspot.com
Stream or download (58:07mins, 53.2MB, mp3)
https://soundcloud.com/this-is-hell/837dilardirik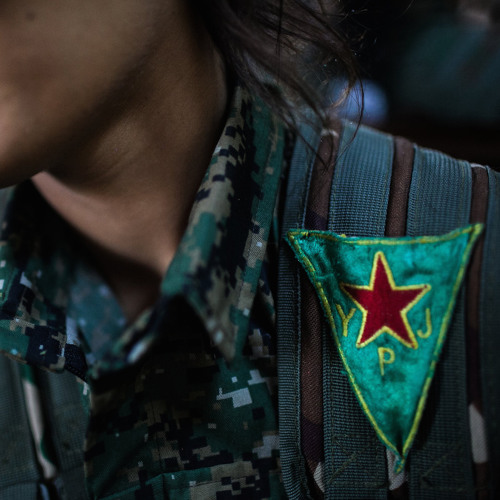 Tags: Dilar Dirik, Interviews, Iraq, Islamic State in Iraq and Syria (ISIS), Kubani, Kurdistan, Rojava, Syria, Turkey, War, Women's Defense Units (YPJ), Y.P.
Posted in Interviews
Monday, June 13th, 2011
325 presents this interview which can be found in document format here, on the website of the 11th June International day of Solidarity with Marie Mason, Eric McDavid and Long-term Anarchist Prisoners. Our editing & transliteration monkeys refused to co-operate with us this week and went on banana strike, so we've kept Eric's mobilefone text-speak way of writing intact, as that's how he usually writes his letters. Eric McDavid out now in the streets!
Jeff Luers set fire to three SUVs at a car dealership in Eugene, OR during the summer of 2000 in response to the environmental devastation that he saw occurring on a global scale. The court levied an egregious sentence to make an example out of him, to send a clear message to others who might share Jeff's outrage and will.
In 2004 Jeff was three years into his 22+ sentence. That year his support crew announced that June 11th was the International Day of Solidarity with Long-term Anarchist Prisoner Jeff "Free" Luers. In the following years, June 11th served as a day for anarchists, environmental radicals and forest defenders alike to show some kind of support for Jeff. (more…)
Tags: Eric McDavid, Greenscare, Interviews, Jeff 'Free' Luers, Repression, USA
Posted in Prison Struggle