Posts Tagged '#Occupy'
Saturday, November 16th, 2013
Sentenced to 10 Years in Prison, Anarchist Hacker Jeremy Hammond Uses Allocution to Give Consequential Statement Highlighting Global Criminal Exploits by FBI Handlers.
Good morning. Thank you for this opportunity. My name is Jeremy Hammond and I'm here to be sentenced for hacking activities carried out during my involvement with Anonymous. I have been locked up at MCC for the past 20 months and have had a lot of time to think about how I would explain my actions.
Before I begin, I want to take a moment to recognize the work of the people who have supported me. I want to thank all the lawyers and others who worked on my case: Elizabeth Fink, Susan Kellman, Sarah Kunstler, Emily Kunstler, Margaret Kunstler, and Grainne O'Neill. I also want to thank the National Lawyers Guild, the Jeremy Hammond Defense Committee and Support Network, Free Anons, the Anonymous Solidarity Network, Anarchist Black Cross, and all others who have helped me by writing a letter of support, sending me letters, attending my court dates, and spreading the word about my case.
I also want to shout out my brothers and sisters behind bars and those who are still out there fighting the power. (more…)
Tags: #anonymous, #antisec, #Occupy, #OCCUPYWALLST, Hacking, Jeremy Hammond, Sabu (snitch), Stratfor, teh internets, Trial, USA, Wikileaks
Posted in Prison Struggle
Friday, August 23rd, 2013
Mark "Migs" Neiweem (pronounced Nye-wame) faces continued repression and torture in jail.
First he was placed in solitary confinement with just months remaining in his sentence at Pontiac Correctional Center. When members of Operation PenPal started a campaign demanding his return to general population, prison officials moved him to an even worse solitary cell infested with rats and roaches and where he is denied even the brief human contact solitary victims expect at feeding time.
Though he's due to be freed in November, prison officials are bringing additional charges that could add to Migs' sentence and endanger not just his freedom but that of future Occupy-associated political prisoners as well. "They accuse him of being an anarchist, which he is." says Unterman. That's not against the law — "but this is prison, so they are using it as a gang charge. The gang charges are worded so that you can apply it to almost anything." (more…)
Tags: #anonymous, #Occupy, Mark 'Migs' Neiweem, NATO 5, Operation PenPal, USA
Posted in Prison Struggle
Friday, April 12th, 2013
ECO CAMP BACKGROUND
Eco-Camp is an activity organized by Mobile Anarchist School with the help by Local Autonomous Network (LAN) both active in the Philippines. Last April 2012 was the first camping held in Tanay Rizal, Philippines. It was attended by various collectives and individuals totaling around 40 people who participated the various activities and discussions in the camp. The objective of the eco-camp was to discuss the different issues confronting our current society and to find solidarity actions that can help expose and popularize our issues.
After series of activities in 2012, the LAN decided to expand its activities on ecological issues due to concrete manifestation of the crisis impacting the archipelago.
The second eco-camp gathering was organized by LAN and the Mobile Anarchist School in March 2013 to heighten our education campaign and to strengthen the relationship with other affinity groups and build an international network better able to work towards intensifying our impact by making solidarity actions globally. (more…)
Tags: #Occupy, Anti-Nuclear, Black & Green Forum, Deutsche Bank, Food Not Bombs, Fracking, Fukushima, Greece, Indonesia, Japan, Mining, Nuclear Disaster, Philex, Philex Gold, Philex Mining, Philippines, USA, Xtrata Ltd
Posted in Eco Struggle
Tuesday, January 22nd, 2013
On 20 January, the independent surveillance researcher Asher Wolf tweeted an astonishing link* to a private intelligence corporation's website containing a document entitled: "Tartan Influence Model: Anarchist Groups." The document was published by a corporation called Tartan Metrics, a division of the information security, cyberwar and surveillance company NTREPID — a company that reportedly has a contract worth millions of dollars to create fake ("sockpuppet") Twitter accounts to spread US military propaganda. (UPDATE/Correction: The person who initially discovered this document is actually Twitter user @TelecomixBSRE, according to Wolf. Another update: Apparently @not_me was the first to discover the document.)
The "threat modeling" program appears to be intelligence and data mining software that alleges it can reveal "a hidden network of relationships," in this case "among anarchist leaders; a network that facilitates the spread of violent and illegal tactics to the broader protest movement in the United States." (more…)
Tags: #Occupy, Ntrepid, Occupy Oakland General Assembly, Repression, Tartan, teh internets, USA
Posted in Social Control
Thursday, June 28th, 2012


From anews:
On the 23rd July 2012, the Jeremy Hammond Support Network will sponsor a rally in NYC to show support for the accused hacktivist. Friends, family, and supporters of Jeremy Hammond will gather at Foley Square for a brief march to the Metropolitan Correctional Center where we will pack the courtroom in solidarity with Jeremy. (more…)
Tags: #anonymous, #Occupy, Jeremy Hammond, Sabu (snitch), USA
Posted in Social Control
Tuesday, June 19th, 2012
Note: The Cleveland 5 are imprisoned anarchists who were set up by the FBI in one of their trademark incitement/entrapment operations. The five anarchists were arrested on April 30th, 2012 by the FBI for allegedly conspiring and attempting to detonate C-4 on the State Route 82 bridge, located between Brecksville and Sagamore Hills township in Ohio. The five had been working with an FBI informant, who allegedly gave them access to the explosives and had been providing them with a variety of other services. They have been dubbed the "Cleveland 5" and are set to start trial on September 17th, 2012. Read this letter by one of their friends.

After almost two months of imprisonment, repression and an intense campaign of media demonization, the Cleveland 5 remain strong and solid in their refusal to cooperate with the FBI.
They also remain in desperate need of our support. They are getting very little contact from the outside world and four of the five defendants are being represented by public defenders. Although right now these four say they are happy with their lawyers, they also have no access to the funds necessary to offer them the legal options they so desperately need right now. We all know that "justice" basically means how much money you have. (more…)
Tags: #Occupy, Cleveland 5, Connor C. Stevens, Letter, Repression, USA
Posted in Prison Struggle
Saturday, June 16th, 2012
From UMF #4: The Real is on the Rise (May 2012):
When we took over the Vietnam Memorial on May 1, we were surrounded.
We were surrounded on all sides by the infrastructure of this world, all that sustains it beyond its expiration like a giant life support system: the buildings that house corporations, the surveillance cameras, the police, the hostile architecture of the park itself, and the highway behind us that carries the cargo –human and otherwise— from point A to point B. The police, to take but one example, were armed on that night not only with the weapons and brutality everyone gets all indignant about, but as importantly they were armed with an incredible amount of foresight, intelligence, preparation, and resources. (more…)
Tags: #Occupy, #OCCUPYWALLST, New York, USA
Posted in Autonomy
Friday, February 24th, 2012
325 receives and transmits:
24 February 2012
Anonymous have struck a blow against the Prison-Industrial Complex and eliminated the online presence of prison for profit scumbags GEO group from the face of the internet…
The website http://www.geogroup.com was defaced with a youtube hip-hop video paying tribute to US political prisoner Mumia Abu Jamal and a statement from Antisec. (more…)
Tags: #anonymous, #antisec, #FuckFBIFriday, #Occupy, #OCCUPYWALLST, 325 4 teh lulz, 4 da lulz, Fuck the Law, GEO, Hacking, Mumia Abu-Jamal, teh internets, USA
Posted in Direct Action
Friday, December 9th, 2011
After December the 4th (election day in Russia), when the Russian state deployed numerous police and military forces in Moscow and common people took to the streets to shout "Enough is enough" in the face of cops and corrupt bureaucrats in all major Russian cities, anarchists were engaged in assembly work, organizing and propaganda.
Last week saw several clashes of common people with police (anarchists took part in those fights): 1 & 2
This "popular dissent" is expressed not only in Moscow, but in St. Petersburgh, Nizhnii Novgorod, Tyumen and other big cities.
System opposition called for a mass rally on December the 10th. Them and the authoritarian lefties try to come on top in this situation and direct the malcontent towards liberal reformism and pacifist practices.
Tomorrow will be the day we've been fighting hard to see coming. Tomorrow is the day that the Russian regime anticipates with fear.
Being not the least among those who helped build-up the situation, we continue to push for a more radical character of popular uprising.
On 09/12/2011 we torched a police car. Solidarity with all active insurgents, solidarity to all revolutionary anarchists in prisons!
Push for anarchist revolution!
– Conspiracy of Cells of Fire, Russian Cell, FAI/IRF
Tags: #Occupy, Arson, Conspiracy of Cells of Fire: Russian Cell, Fuck the Law, Informal Anarchist Federation (FAI), International Revolutionary Front, Russia
Posted in Direct Action
Monday, November 21st, 2011
325 receives and transmits:
19 November 2011
ANTISEC LEAKS DOJ SPECIAL AGENT SUPERVISOR'S PRIVATE EMAILS, IACIS CYBERCRIME INVESTIGATOR COMMUNICATIONS care of the #OCCUPYWALLST CRACKDOWN RETALIATION TASK FORCE.
Greetings Pirates, and welcome to another exciting #FuckFBIFriday release.
As part of our ongoing effort to expose and humiliate our white hat enemies, we targeted a Special Agent Supervisor of the CA Department of Justice in charge of computer crime investigations. We are leaking over 38,000 private emails which contain detailed computer forensics techniques, investigation protocols as well as highly embarrassing personal information. We are confident these gifts will bring smiles to the faces of our black hat brothers and sisters (especially those who have been targeted by these scurvy dogs) while also making a mockery of "security professionals" who whore their "skills" to law enforcement to protect tyrannical corporativism and the status quo we aim to destroy.
We hijacked two gmail accounts belonging to Fred Baclagan, who has been a cop for 20 years, dumping his private email correspondence as well as several dozen voicemails and SMS text message logs. While just yesterday Fred was having a private BBQ with his CATCHTEAM high computer crime task force friends, we were
reviewing their detailed internal operation plans and procedure documents. We also couldn't overlook the boatloads of embarrassing personal information about our cop friend Fred. We lulzed as we listened to angry voicemails from his estranged wives and ex-girlfriends while also reading his conversations with girls who responded to his "man seeking woman" craigslist ads. We turned on his google web history and watched him look up linux command line basics, golfing tutorials, and terrible youtube music videos. We also abused his google
voice account, making sure Fred's friends and family knew how hard he was owned.
Possibly the most interesting content in his emails are the IACIS.com internal email list archives (2005-2011) which detail the methods and tactics cybercrime units use to gather electronic evidence, conduct investigations and make arrests. The information in these emails will prove essential to those who want to protect themselves from the techniques and procedures cyber crime investigators use to build cases. If you have ever been busted for computer crimes, you should check to see if your case is being discussed here.
There are discussions about using EnCase forensic software, attempts to crack TrueCrypt encrypted drives, sniffing wireless traffic in mobile surveillance vehicles, how to best prepare search warrants and subpoenas, and a whole lot of clueless people asking questions on how to use basic software like FTP. In the end, we rickrolled the entire IACIS list, causing the administrators to panic and shut their list and websites down.
These cybercrime investigators are supposed to be the cream of the crop, but we reveal the totality of their ignorance of all matters related to computer security. For months, we have owned several dozen white hat and law enforcement targets– getting in and out of whichever high profile government and corporate system we please and despite all the active FBI investigations and several billion dollars of funding, they have not been able to stop us or get anywhere near us. Even worse, they bust a few dozen people who are allegedly part of an "anonymous computer hacking conspiracy" but who have only used kindergarten-level DDOS tools– this isn't even hacking, but a form of electronic civil disobedience.
We often hear these "professionals" preach about "full-disclosure," but we are sure these people are angrily sending out DMCA takedown notices and serving subpoenas as we speak. They call us criminals, script kiddies, and terrorists, but their entire livelihood depends on us, trying desperately to study our techniques and failing miserably at preventing future attacks. See we're cut from an entirely different kind of cloth. Corporate security professionals like Thomas Ryan and Aaron Barr think they're doing something noble by "leaking" the public email discussion lists of Occupy Wall Street and profiling the "leaders" of Anonymous.
Wannabe player haters drop shitty dox and leak partial chat logs about other hackers, doing free work for law enforcement. Then you got people like Peiter "Mudge" Zatko who back in the day used to be old school l0pht/cDc only now to sell out to DARPA going around to hacker conventions encouraging others to work for the feds. Let this be a warning to aspiring white hat "hacker" sellouts and police collaborators: stay out the game or get owned and exposed. You want to keep mass arresting and brutalizing the 99%? We'll have to keep owning your boxes and torrenting your mail spools, plastering your personal information all over teh internets.
Hackers, join us and rise up against our common oppressors – the white hats, the 1%'s 'private' police, the corrupt banks and corporations and make 2011 the year of leaks and revolutions!
We are Anti-Security,
We are the 99%
We do not forgive.
We do not forget.
Expect Us!
–
video message from #AntiSec : http://www.youtube.com/watch?v=fBtCBg9HgZI
Browse the emails using Tor Hidden Services:
http://ibhg35kgdvnb7jvw.onion/cybercrime <- on tor http://ibhg35kgdvnb7jvw.tor2web.org/cybercrime <- not on tor [*] Download the emails using BitTorrent: http://www.thepiratebay.org/user/AntiSecurity
[*] Donate BitCoins for future leaks!! 18NHixaoQekQJ3y52aBGJJwgBWX9X3myYR
Tags: #antisec, #FuckFBIFriday, #Occupy, #OCCUPYWALLST, 325 4 teh lulz, Fred Baclagan, Fuck the Law, Hacking, IACIS, teh internets, USA
Posted in Direct Action
Thursday, October 27th, 2011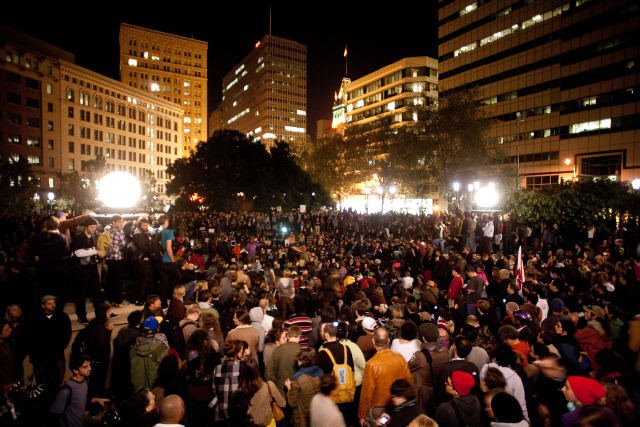 325 receives and transmits : Source
Below is the proposal passed by the Occupy Oakland General Assembly on Wednesday October 26, 2011 in reclaimed Oscar Grant Plaza. 1607 people voted. 1484 voted in favor of the resolution, 77 abstained and 46 voted against it, passing the proposal at 96.9%. The General Assembly operates on a modified consensus process that passes proposals with 90% in favor and with abstaining votes removed from the final count.
PROPOSAL:
We as fellow occupiers of Oscar Grant Plaza propose that on Wednesday November 2, 2011, we liberate Oakland and shut down the 1%.
We propose a city wide general strike and we propose we invite all students to walk out of school. Instead of workers going to work and students going to school, the people will converge on downtown Oakland to shut down the city.
All banks and corporations should close down for the day or we will march on them.
While we are calling for a general strike, we are also calling for much more. People who organize out of their neighborhoods, schools, community organizations, affinity groups, workplaces and families are encouraged to self organize in a way that allows them to participate in shutting down the city in whatever manner they are comfortable with and capable of.
The whole world is watching Oakland. Let's show them what is possible.
The Strike Coordinating Council will begin meeting everyday at 5pm in Oscar Grant Plaza before the daily General Assembly at 7pm. All strike participants are invited.
Stay tuned for much more information and see you next Wednesday.
Since this announcement, social media has been abuzz with calls for a US-wide General Strike and a Global General Strike!
Tags: #Occupy, Economic Crisis, General Strike, Oakland, Occupy Oakland General Assembly, Oscar Grant, Oscar Grant Plaza, USA
Posted in Autonomy