Posts Tagged 'Tirso de Molina'
Thursday, September 10th, 2020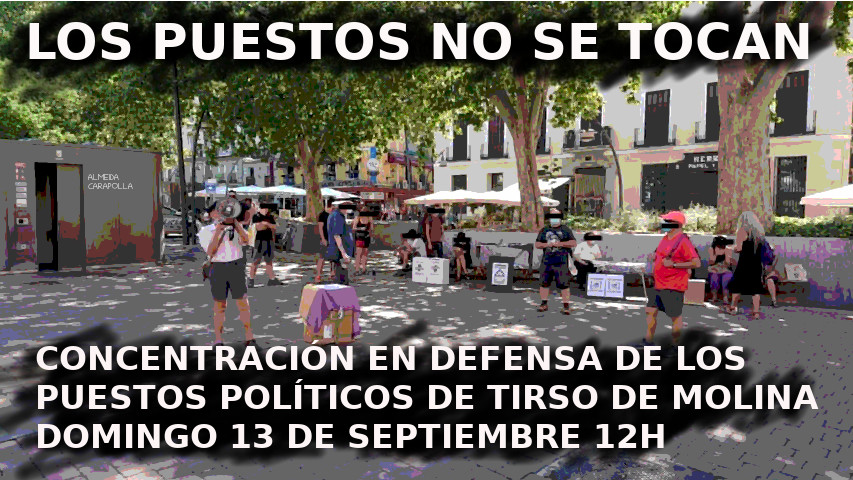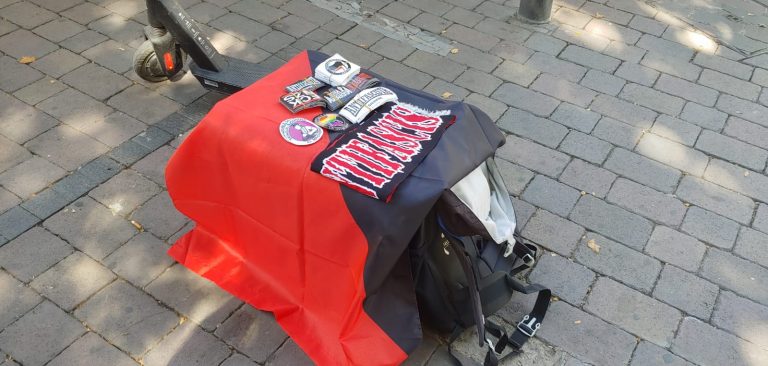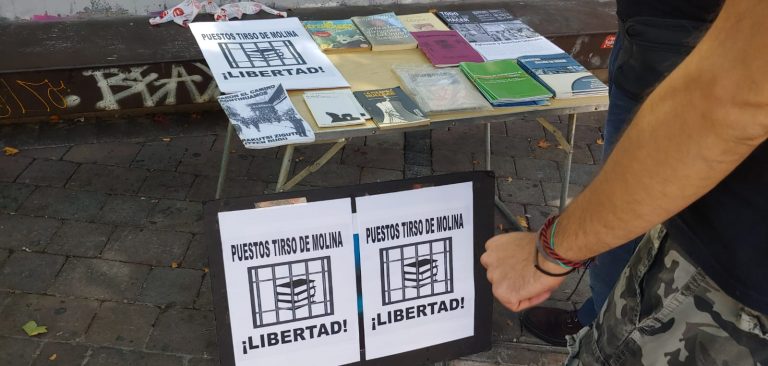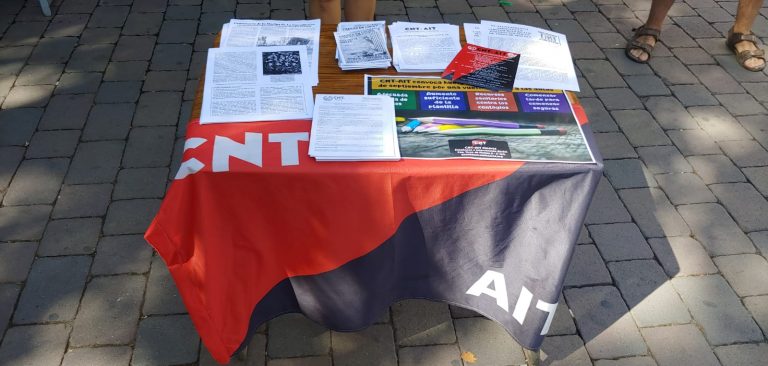 Since last July 19, the date on which the municipal police evicted us from the Tirso de Molina square with the threat of sanctions and seizure of the stands, we have been gathering every Sunday to protest against this arbitrary decision by the City Council. We maintain that it is a political decision rather than a health one, since that day we were complying with the measures imposed by the Community; masks, distance between the stalls, hand disinfection gels, if we add to this that the space in the plaza is wide and the number of stalls that we set up that morning was small, it was not possible that there would be crowds.
In fact, the only official justification we received from the agents was not having a license and the assertion that "El Rastro was closed by municipal order." The reality is that El Rastro continues to be closed as of today since the stalls do not accept the City Council's reform plans that seek to end the emblematic market as we know it and also know that for more than three decades political stands lack licenses. For this reason, we are convinced that the Pandemic is only an excuse to eliminate political positions that spread ideas and free culture, and it is clear that Tirso de Molina and El Rastro are also part of the gentrification plans that we have been suffering in the area in recent years. (more…)
Tags: Coronavirus, El Rastro, Eviction, Madrid, Repression, Spain, Tirso de Molina
Posted in Autonomy
Wednesday, July 22nd, 2020
El pasado domingo 19 de julio, como se venía haciendo desde hace décadas, los puestos políticos del Rastro han vuelto a colocar de forma colectiva sus mesas en la plaza de Tirso de Molina en Madrid. A las once de la mañana hemos recibido la visita de unos agentes de la policía municipal, con órdenes de levantar los puestos y sancionarnos si nos negábamos a ello, diciéndonos en primer lugar que carecíamos de licencia y que además el Rastro estaba cerrado por ordenes del Ayuntamiento. Ante nuestras insistentes peticiones de explicaciones dado que no entendemos por que el Ayuntamiento procede ahora de esta manera solicitándonos unas licencias que saben de sobra que no tenemos han respondido llamando a más refuerzos de policía municipal, mientras trataban inútilmente de excusar, aludiendo a reales decretos, la realidad de esta decisión del equipo de gobierno de Almeida: los puestos políticos molestan en la
plaza de Tirso de Molina. Nada han comentado sobre aforos, medidas de seguridad sanitaria, o algo que tuviera que ver con la salud pública como motivo por el que nos impiden montar los puestos: la pandemia es una excusa perfecta para arrebatarnos para siempre nuestro espacio los domingos sin generar demasiada oposición. O eso creen.
Una compañera que se ha negado a recoger su puesto ha sido sancionada y su material requisado, mientras los compañeros del sindicato CNT, que tiene reconocido por el Ayuntamiento el derecho a montar puesto tras un pleito judicial derivado del intento de desalojo de los puestos en el año 1992 han decidido recogerlo en solidaridad con los demás puestos de la plaza. Hay que decir además que los puestos estábamos cumpliendo escrupulosamente la normativa al respecto de las medidas sanitarias: separación de dos metros entre los puestos, geles desinfectantes para las manos, mascarillas, etc. y que no se estaba produciendo en la plaza ningún tipo de aglomeración hasta que ha llegado la policía. (more…)
Tags: Eviction, Madrid, Repression, Spain, Tirso de Molina
Posted in Autonomy