Posts Tagged 'USA'
Saturday, May 13th, 2017
June 28th of this year will mark one year since Eric King was sentenced to 10 years in prison, and one year since he stood up in court in Kansas City, Missouri. EK read the statement he had prepared declaring why he took action on that fateful night and that he still has no regrets. Eric has seen and experienced a lot in the nearly three years of his incarceration, and every step of the way he is unwavering in who he is and with the principles he upholds. From long stints in the S.H.U (Secure Housing Unit), to getting moved from one institution to another, to anxiety filled situations where he doesn't know where he might be going next, he always maintains a kind of spirit that keeps him afloat no matter what they throw at him.
He also understands that while he may be locked up, he is far from forgotten about, as evidenced through the collective efforts of those actively supporting him directly or on the periphery. EK is emboldened by anyone who responds to that fire inside, fights against oppression as a part of the anarchist struggle undeterred, and who remains unrelenting no matter what that state throws at you. (more…)
Tags: Eric G. King, International Solidarity, USA
Posted in Prison Struggle
Monday, April 24th, 2017
June 11, 2017 – Communication is a Weapon
By now it is a platitude to speak of the isolation and silence that prisons strive to impose. Every week another one of our imprisoned friends tells us that their mail is getting fucked with, the phones on their unit are "broken," or that our publications are being rejected with no recourse.
For us, one of the most exciting elements of June 11, 2016 was the proliferation of words and ideas shared between and from anarchist prisoners. Along with spreading material solidarity internationally and keeping the names of our comrades on our lips, our contribution to facilitating that communication is one of our most important tasks. While the starting point of our project was support for Marius Mason and Eric McDavid (the first of whom remains imprisoned in an extremely restrictive unit, while the latter has been freed!), it has been through a spreading web of communications that we have expanded the scope of our project to solidarity with long-term anarchist prisoners around the world. This year, we are seeking to emphasize this communication.
Maintaining communication is a lifeline for those caught in the snares of state repression or locked in its dungeons. Prisons function to isolate those held within these dungeons, to remove them from human community, and to break their will. Receiving letters and publications, being able to connect with individuals outside of the walls, and being able to call upon the solidarity of comrades on the outside are all vitally important to retaining dignity in dehumanizing conditions. When Chelsea Manning attempted suicide, communication enabled her and those close to her to mobilize and act. For prisoners who seem to live under a microscope due to their rebellious activities, a constant stream of letters shows their tormentors that they have friends on the outside and that there will be consequences for any action taken against them. Throughout the September 9th US prison strike, the relationships built over years made it possible to know of work strikes and rebellions happening in prisons all over the country, allowing supporters to organize counter-repressive action.
(more…)
Tags: International Solidarity, June 11th Solidarity, Marius Mason, USA
Posted in Prison Struggle
Sunday, March 19th, 2017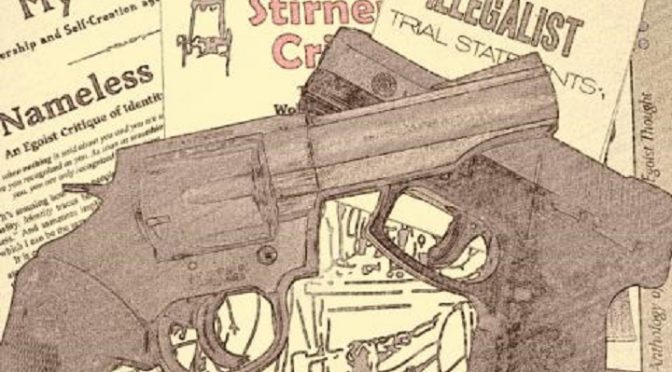 Translated version of "It's Time for Anarchists to Pick Up A Gun" by Dr. Bones.
Long live Black Praxis
https://czarnateoria.noblogs.org/
PDF: https://czarnateoria.noblogs.org/files/2017/03/czas-by-anarchi%C5%9Bci-chwycili-za-bro%C5%84.pdf
Tags: PDF, Poland, USA, Zine
Posted in Library
Thursday, March 16th, 2017
A few nights ago we sabotaged about 50 parking meters by gluing their locks, coin slots, and card readers. This was a simple act which took no specialized skill. Get some superglue, cover your face, keep your eyes peeled for cops or loyal citizens, and act.
These parking meters were targeted because they fund the Bloomington Police Department and because they force people to pay to be downtown. We hate the police and we hate gentrification and class society, so we chose to attack them.
We act as a gesture of combative memory for Lambros Foundas, anarchist of Revolutionary Struggle killed by the forces of the Greek state on March 10, 2010. Our memory is not one of passive mourning or martyrdom, but of active struggle against the state, capital, and domination in all of its forms. The flame of Lambros' life kept us warm as we walked through the winter night, and we will carry that flame with us in all parts of our lives, which are lived at war with this society of masters and slaves.
We send strength to all anarchist combatants held captive in the dungeons of the Greek state.
We send solidarity to all those facing the state's latest attacks against squatters, anarchists, and refugees: we are inspired by your refusal to be paralyzed.

For Lambros
Long live anarchy
Tags: Bloomington, Lambros Foundas, Sabotage, USA
Posted in Direct Action
Friday, December 23rd, 2016
[Note: December 2016 marks both what would have been Kuwasi's 70th birthday and the 30th anniversary of his death (murder) from AIDS-related illnesses while serving a life sentence on charges related to the robbery of a Brinks armored car undertaken to fund guerrilla activities.]
I became acquainted with Kuwasi Balagoon in the 1990s through his writings and the writings of revolutionaries that knew and fought alongside him. What is clear is that Kuwasi had an intense love for New Afrikan people and all oppressed people, and an equally intense hatred for racist and oppressive authority, and dedicated the bulk of his life in defense and liberation of all oppressed people. First as a member of the Central Harlem Committee for Self-Defense and later as a Black Panther and soldier within the Black Liberation Army. Soldier is really a misnomer, because a soldier is one who follows orders and the dictates of authority without question. And that wasn't Kuwasi. We see that Kuwasi was rebellious as a young kid and later in his stay in the military. Kuwasi can best be defined as a warrior who lived to fight.
Sundiata Acoli, a comrade of Kuwasi's within the Black Liberation Army, wrote that if we had read Kuwasi's poem "I'm a Wildman" we would know Kuwasi, because he was a wildman – and that we need more of today. Sundiata also wrote that Kuwasi hated authority. I don't know when Kuwasi officially or theoretically became an anarchist, but it's clear that he was always an anti-authoritarian. He exemplified that through the numerous actions he carried out, from bucking in the military to the numerous prison breaks after being captured, which one isn't supposed to do simply because authority says you should. It's against the law, right?
Well, Kuwasi didn't give a flying fuck about the law. He understood to really be free, one must act outside the law and destroy the lawmakers and their authoritarian institutions. Kuwasi's trial statement says it all – it's brilliant, defiant, and clearly shows what we should be about. I'm sure Kuwasi caught a lot of grief and heartache for becoming an anarchist because it's seen as a white thing, just as Ashanti Alston spoke about. But I'm sure Kuwasi said fuck you to those who criticized him for being an anarchist.

Micheal Kimble
Tags: Black Liberation Army, Black Panther Party, Kuwasi Balagoon, Michael Kimble, Racism, Sundiata Acoli, USA
Posted in Prison Struggle
Friday, December 16th, 2016
"May you live in interesting times" was a curse the ancient Chinese hurled at their adversaries, wishing them strife, oppression, and struggle. It applies to us now because for all the uncertainties a Trump presidency holds, it will certainly be an interesting time, filled with opportunities for resistance and perhaps revolution.
Big T's pedal-to-the-metal exploitation of humanity and the planet will accelerate the vicious policies of his two predecessors, poisoning the environment, forcing our financial will around the world, killing thousands of people in imperialist wars, manipulating other nations, modernizing our nuclear weapons, and jailing dissenters at home. Fortress America will continue to expand globally as prison, sweatshop, and fire base.
After all our years trying to change this country, how could we end up with this?
To answer this question and avoid falling into catatonic despondency or self-destructive rage, we need an historical perspective. What we are experiencing now is the long war the ruling elite is fighting to maintain its grip on the world. The current phase began with the collapse of Keynesian capitalism, which flourished from the 1950s into the '70s, when the primary consumer market was in the capitalist headquarter countries of North America and Western Europe. Corporations were able to stimulate domestic consumption and quell worker discontent there by acceding to labor's demands for better wages and conditions. That led to a 30-year bubble of improvement for unionized workers, predominantly male and white, that began to collapse in the '80s as capitalism gradually became globalized. (more…)
Tags: Anti-Fascism, Donald Trump, Racism, Radical Peace: People Refusing War, USA, William T. Hathaway
Posted in Anti-Fascist
Sunday, December 11th, 2016
Burn the flag on inauguration day!
By William T. Hathaway
Let's welcome our new Commander in Chief by demonstrating how little he knows about the Constitution of the United States. Each incoming president is required on inauguration day to take the oath of office, affirming to "preserve, protect, and defend the Constitution." But Trump proved his ignorance of this document when he recently wrote, "Nobody should be allowed to burn the American flag — if they do, there must be consequences — perhaps loss of citizenship or a year in jail!" The Supreme Court, however, thinks otherwise. It has twice ruled that burning the national flag is not a crime but a form of free speech protected by the First Amendment, a legal way to protest government policies.
Let's give Big T a lesson in the Constitution on January 20. We the people should exercise our rights by burning the flag during his swearing-in ceremony. We can counter his jingoistic nationalism with a display of true patriotism, affirming our love of a country which was founded on the principles of egalitarianism rather than elitism, of government by the people rather than by just the rich.
Trump's autocratic proclamations make it clear we're going to have to fight to maintain our rights. His appointments to key offices display the pro-rich, anti-worker character of his administration. Our already low wages and benefits are scheduled for further slashing, our already suffering environment for further abuse. The future of our country and planet depends on our willingness to defend both against this attack by rightwing demagogues. (more…)
Tags: Anti-Militarism, Anti-War, Nationalism, Radical Peace: People Refusing War, USA, William T. Hathaway
Posted in Anti-Fascist
Sunday, December 11th, 2016
Last night we sabotaged the locks of Rainbow Bakery with superglue.
We did this for Feral, an anarchist comrade who died in the Oakland fire.
Before living in Oakland, Feral worked at Rainbow Bakery. While working there, she suffered daily emotional abuse at the hands of her bosses – Matt Tobey and Lisa Dorazewski – and was paid a shitty training wage for the entire time she worked there. They knew they could get away with this behavior because few other places in town would hire a trans woman. When she had an emotional breakdown (exacerbated by their cruelty towards her) and needed a week off from work, they cut her hours to zero, leaving her with no job and no possibility of receiving unemployment. (more…)
Tags: Bloomington, Feral Pines, Indiana, Rainbow Bakery, Sabotage, USA
Posted in Direct Action
Sunday, October 30th, 2016
Hello. My name is Lukáš Borl. I am 34 years old and recently I am held in custody prison in Czech republic – Europe. I am an anarchist and I express my solidarity with all oppressed and exploited people around the World regardless their origin, sexual orientation or gender. From this perspective I decided to send few words of solidarity to the prisoners in USA where, according to the information available to me, a general strike of working prisoners began on 9.9.2016. Regardless what they've done, regardless how the Criminal Procedure is categorizing it, I want to express my support to every striking person in prisons around USA.
Every person without exception has a right to respect and human dignity. All prisons trample this right in different ways. For example, a person whose dignity was taken away by prison is additionally exposed to exploitation by working there. As prisoners, you labor hard under hard conditions and often in danger to your own health. Time spent at work is managed by bosses, and the products of this work are taken by capitalists. On one side, there is the growing wealth of corporations, and on the other, you: the humiliated and exploited people who create the profit produced by their work. The implacable antagonism of these two worlds is obvious. If you decided to go on strike, then, it is a legitimate form of a struggle for ending exploitation. I understand this struggle and I support it. I want to let you know that your struggle is also mine. We share the same reality as human beings suffering under the control of the capital and state. (more…)
Tags: Czech Republic, Letter, Lukáš Borl, Prison Labour, Prison Labour Strike, Racism, USA
Posted in Prison Struggle
Sunday, October 30th, 2016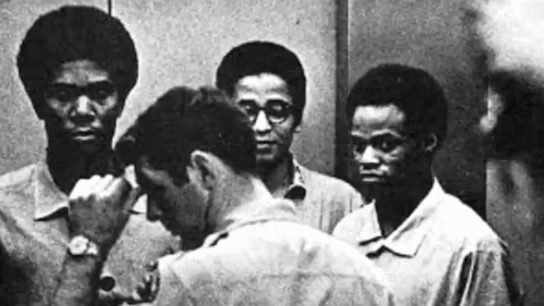 "Gentlemen, the Dragon Will Fly Out"
In Support of September 9th Mobilization in US Prisons
"Gentlemen, the dragon will fly out" is a saying attributed to prisoner George Jackson. On August 21st 1971, holding a pistol, he opened all the cells in an adjustment unit, taking jailers hostage. George Jackson was killed in his attempt to escape…
Since September 9th, prisoners in the United States have called for action against slavery.
A multitude of "invisible" slaves (there are about 2.5 million prisoners in the United States) are condemned to forced labor, or as jailers of their own selves (internal work in prisons, cleaning, repairs, technical operations), or as cheap meat in the service of corporate behemoths (Honda, McDonald's, Wendy's, Victoria's Secret, Starbucks, and many others). Besides, the 13th amendment to the US constitution clearly states: "neither slavery nor involuntary servitude, EXCEPT as a punishment for crime whereof the party shall have been duly convicted…" To put it simply, detainees are considered slaves as part of their punishment.
Prisons in America—and not just there–aren't only bars, walls, surveillance cameras or lockdowns. They're also an enormous lucrative business. Prisons are a dirty dealing for continuously supplied shackled labor force without name and without voice. They represent a modern slave trade, making billion-dollar profit, that not only supplies the companies-caretakers but also the industry of lawyers, judges, cops, corrections officers, private prisons. (more…)
Tags: Attica (Prison Uprising), Conspiracy of Cells of Fire, Fleeta Drumgo, George Jackson, Greece, Informal Anarchist Federation (FAI), International Revolutionary Front, International Solidarity, John Clutchette, Korydallos Prison, Letter, Michael Kimble, Prima Linea, Prison Industrial Complex, Prison Labour, Prison Labour Strike, Racism, Red Army Faction (RAF), USA, Weather Underground
Posted in Prison Struggle
Tuesday, October 25th, 2016
Dear all,
As Anarchist Radio Berlin, we recorded a presentation about the ongoing prison strike in the United States of America, its backgrounds as well as the methods of support and solidarity that are used in- and outside of prisons. The presentation was held in October 2016 in Berlin.
You'll find the audio (to listen online or download in different sizes) here.
Length: 57:47 min
You can find other English and Spanish language audios here:
http://aradio.blogsport.de/englishcastellano/.
Tags: Anarchistisches Radio Berlin, Berlin, Germany, International Solidarity, Prison Labour Strike, USA
Posted in Prison Struggle
Wednesday, October 5th, 2016
1st of October
A minimum response on the call-out for the day of Rage against the massacre at Aleppo.
Even if there are only ruins left at Aleppo, the bombings haven't stopped. Even now, after 5 years of bombs and sieges, people still live in this city. Some because they didn't manage to leave, some because they didn't see a better future at Mediterranean's seabed, some because they refused to abandon the revolution against the dictatorship of Assad, that started with the Arab Spring. At Aleppo's ruins a guerilla warfare is taking place, that until now, Assad with Hezbollah, Iran and Russian military machine haven't achieved to defeat.
If the things that happened with the repression of Spanish Revolution by Franco and the Nazis were the rehearsal of World War II, probably the war in Syria is an image of the post-industrial future on earth. A future, where the democratic excuses collapse and the absolute violence prevails. A world, that despite the gigantic military power of the tyrants, the most effective way to control the insurrection is still by division. A situation of despair, where people in order to defend themselves and survive, are organized in groups manipulated by generals, who only seek more power and who lead the revolting crowds away from the fight against the regime and into a fight for control of the war zones of their interests.
The result is a constant war, a profitable business for the capitalists, who sell weapons and armament to war zones, where trade and economy still exist.
The example of Syria's punishment is a clear warning to everyone in the world, who even thinks about revolting.
In this chaotic total war, the reference point for us, are the few guerilla groups, organized outside the control the "moderate Muslims" of Al Nusra, or the "cosmics" of the FSA, who are both manipulated from the dominant powers of imperialistic competition, like USA, and both have the same target, a big piece from the power reallocation.
In a situation where people are cruelly attacked from one imperialist, and seek safety from the actions of its rival, we are affected by some revolutionaries, like the Leon Sedov Brigade, who stand against any imperialist and propose the solidarity and unity among the repressed of this world. We are inspired from the attempts of organization from the Revolutionary Coordination Committees against the dividing of the uprising, from the manipulant organizations.
Those rebels who try to self-organize in a battlefield with bombs and chemical weapons, who are still fighting despite the heavy losses, who prefer to die rather than surrender to the murderer Assad, who define and defend their freedom at all costs, they spread the message that in every condition struggle is possible, if there is the will to fight.
They spread a message that the powerful military machines of Al Assad, Iran, Lebanon, Isis, Russia and USA haven't achieved to defeat them for more than 5 years.
That explains the cruelty of the attack to Aleppo, the capital of revolution. After smaller towns were besieged and lead to starvation, the same tactic was attempted at Aleppo. But there were dynamic demonstrations where banks were expropriated, actions outside the guidelines of the army parties, which control the masses. That's why Aleppo is now being totally destroyed.
A major factor for the ongoing slaughter in Syria is the absolute absence of social resistance to this war, from the people of the imperialistic countries that invaded Syria.
European people, not only they do not react to the war, but the majority consent to the closure of the borders for refugees, who, if they survive from the death in the sea, are the only fighting, like the great example of Syrian refugees in Paris who went on hunger strike, demand the termination of the war.
We don't have a clear picture of what happens in movements in the rest of the world, but we are going to talk for the Greek case. Because after all, the economic crisis and poverty here in Greece, except from radicalizing parts of the people, lead more to the pacification. On the one hand we have people who take care of the refugees, rescuing them with their boats, independently from political parties and non-governmental organizations, and on the other hand there were beatings, fascist attacks and actions against the refugees. No big anti-war demonstration though, as happened in the past, because now economy is the only concern. Using it's left mask, Syriza combining fear management and harsh repression, lead social resistances, in general, to surrender. And now Greek state is placing refugees to concentration camps, obeying the demands of the European Union. Sadly, the solidarity to the refugees is limited to charity, without any reference to the revolution, that lead to war.
For the lefts, the "anti-american" feelings and the belief that "the enemy of my enemy is my friend" doesn't allow them to stand against Assad, while the majority of the anarchists, lacking analysis, refer exclusively to Rojava.
At the same moment, refugees give their own fights like the uprising in Moria, where after destroying a large part of the infrastructure, they escaped, but rather than run, as usually happens, they gathered and demonstrated, resulting their arrest.
In our opinion, we seek the expansion of the solidarity to the refugees, in a more general context, that will regard the war in Syria as an example of an uprising and how capitalists dealt with it, in order to be able to exclude the proper conclusions from it.
It's obvious, that the unity of the rebels doesn't come from the big, centralized, hierarchical organizations, that end up fighting each other for the biggest share of power. The only hope is a horizontal organization, that doesn't allow to any ambitious leader to sell the fight. The decentralized network of collectives that fight with their one will to a common direction, coordinating when possible, exchanging information, know-hows, arms and political ideas.
The views that see hierarchical organization as a necessary condition to achieve victory in a revolutionary war, were tried in the past and were lead to defeat or to the reproduction of the same social systems that they hypothetically fought.
The example of Syria, where small guerrilla groups and no centralized armies stand against the Russian military machine and the alliance of local armies, proves that what is missing is not the proper leadership, but a new mindset of organization. And that applies to every field of organization of revolutionary action, whether it is guerilla warfare, or the spread of revolutionary ideas, that do not persuade anyone because they are signed by the biggest federation, but are spread through initiative, close human contact, and co-action.
The massacre in Syria won't stop, unless we do something to stop it.
Unless we face it as a part of the repression that we all have felt. If we don't feel the tenacity of the rebels who don't surrender. If we don't realize that the distance from suffocating because of tear gas in demonstrations to the endless gas chamber of Syria is short. As long as we abstain from the streets, we give our permission to this bloodshed.
When captivity and death become universal condition, we are called to make insurrection and solidarity a universal condition.
EVERY DAY, A DAY OF RAGE
WAR AGAINST AUTHORITY ON EVERY INCH OF EARTH
Anarchists from D' wing of Koridallos Prison (Greece)
Tags: Al-Nusra Front, Aleppo, Analysis, Athens, Brigade León Sedov, Hezbollah, International Solidarity, Iran, Islamic State in Iraq and Syria (ISIS), Korydallos Prison, Lebanon, Letter, Migrant Struggle, Rojava, Russia, Social Insurrection, Syria, USA, War
Posted in Prison Struggle
Wednesday, October 5th, 2016
Inside the framework of the international day of solidarity to the struggle of the US prisoners that was called by the Anarchist Black Cross-Solidarity Cell, a protest outside of the American embassy took place.
ABC solidarity cell, Assembly for solidarity to political prisoners, Assembly for solidarity to the prisoners' struggle against slavery, A.S.M.P.A., Assembly of anarchists communists for the class counter attack against the European union as well as other comrades participated in the protest. During the protest, slogans were shouted, flyers were spread, texts were given out and banners were hanged.
Anarchist Black Cross – Solidarity Cell
Tags: ABC - Anarchist Solidarity Cell, Athens, Demo, Greece, International Solidarity, Prison Labour Strike, USA
Posted in Prison Struggle
Saturday, September 24th, 2016
Prisons in the USA – The dark side of slavery in American society
In order to be in the position to understand the importance and necessity of the us prisoners' struggle, we first need to analyze the role of slavery in the foundation and evolution of the american state and its historical and integral ,until today, link with the capital.
Slavery in its many forms was actually the foundation on which the omnipotence of american overlordship was gradually built. The root of this phenomenon can be traced back in the era when the christian empires of europe started a race to conquest unknown lands, founding colonialism regimes, in the era of brutal genocides of the indigenous populations and the slave trade of the non-white african population. Since then and until today, the social and political circumstances have rapidly changed, mainly because of a heavy blood tax that has been paid from beneath, towards the direction of the total shaking off of slavery as an institution. However, it continues up until today, more or less covered.
Today's prisoners' class and racial composition, the spreading of private prisons, the institutionalization of enforced labor as a form of criminal sanction, the exploitation of prisoners by big companies highlight the fundamental connection between state-capitalism-slavery and prison. (more…)
Tags: ABC - Anarchist Solidarity Cell, Greece, International Solidarity, Prison Labour, Prison Labour Strike, Prison Riots, USA
Posted in Prison Struggle
Saturday, September 24th, 2016
Yesim Nurova is a journalist affiliated with R9 Media. She is an animal rights activist known throughout Turkey and Europe. She has organized and led some of the largest animal liberation and animal rights demonstrations and protests, many with a Direct Action component, in Asia. Also, she is the Founder of the Spanish language A.L.F Frente de Liberación Animal Liberation/Animal Rights Community, an animal liberation and animal rights online resource for Spanish speaking activists around the world.
Q-Where are you from?
I live in Turkey.
Q-What organization(s) are you involved with?
The North American Animal Liberation Press Office where I'm an Advisor and Liaison for Europe. Also, I'm a Journalist affiliated with New York City based R9 Media.
Q-Why are you an activist? How did you get involved in the fight for
animal liberation?
I'm an Animal Liberation Activist because animals are the most oppressed beings on the planet. They suffer and endure so much pain at the hands of and service towards humanity. Worldwide there are factory farms, fur farms, leather factories, slaughterhouses, circuses and zoos. All of which imprison them and subject them to violence and exploit them for goods, resources and entertainment. They are slaughtered for food, clothing, accessories, cosmetics, medical testing and medical products. This is unacceptable in the twenty-first century. Animals have the right to live free of suffering and exploitation at the hands of humans. Fighting for the freedom of animals is my fight. I, and in fact all people, have an ethical responsibility towards animals. They cannot fight for their own freedom so the responsibility falls to Activists. They must be liberated from their slavery and I'm in solidarity with them. I'm fighting for their freedom. (more…)
Tags: ALF, Animal Liberation, North American Animal Liberation Press Office, R9 Media, Supreme Vegan Power, Turkey, USA, Yesim Nurova
Posted in Interviews